Recipe 4 of 5 is here!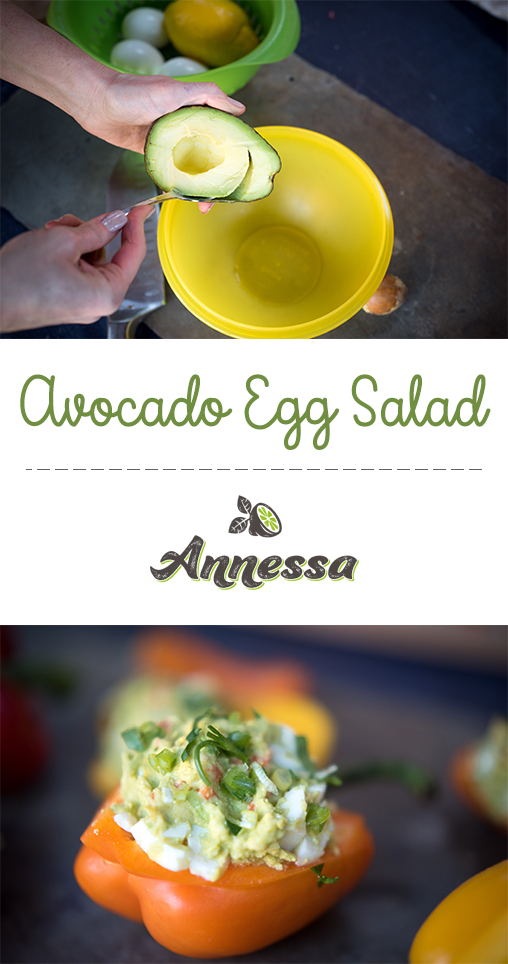 This is a series of meal prep using the nutritious, the budget-friendly, hard boiled eggs (speaking of, do you have a favorite way to hard boil them? Please, comment below!) Growing up, we ate a lot of egg salad. It was one of my mom's favorites – it still is. And it still tastes amazing when she makes it because of who she is. I've discovered the foods mom made, no matter how simple, cannot be matched.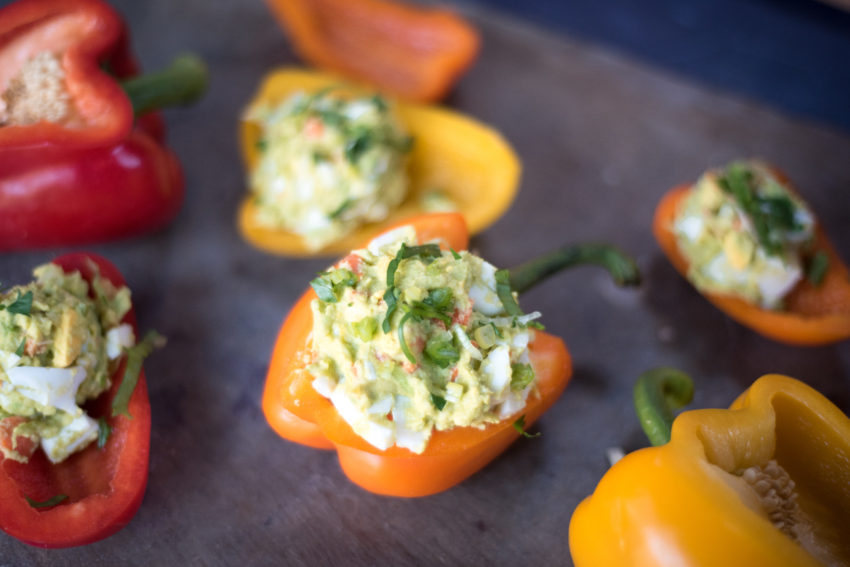 But this egg salad comes close. It's packed with vegetables because we are always going to feel better getting more of those in. But first, it starts – not with mayo….but with the silky creaminess of ripe, golden and green avocado. Start to become a regular – almost daily – user of avocado, and you will notice you feel better. Your skin will be clearer, you will become more full and satisfied.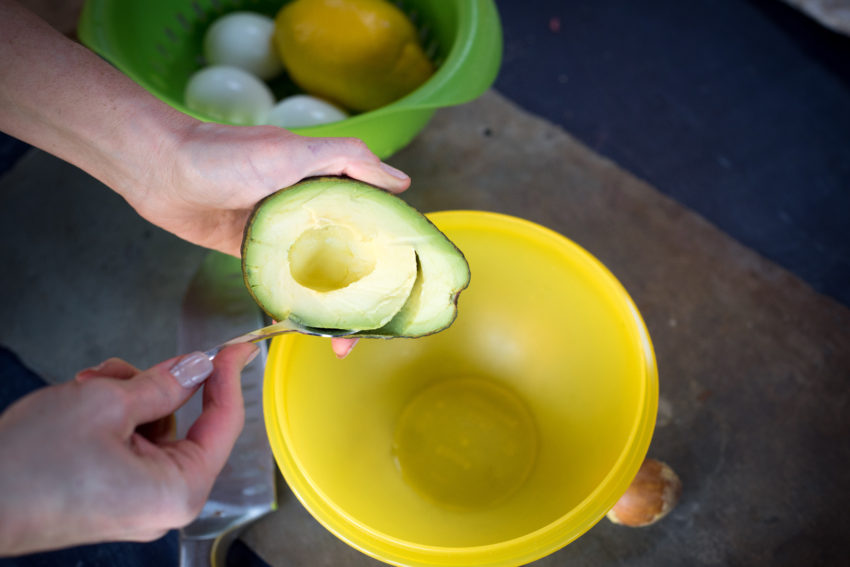 Get out your stress of the week by giving it a good mash with the back of a fork…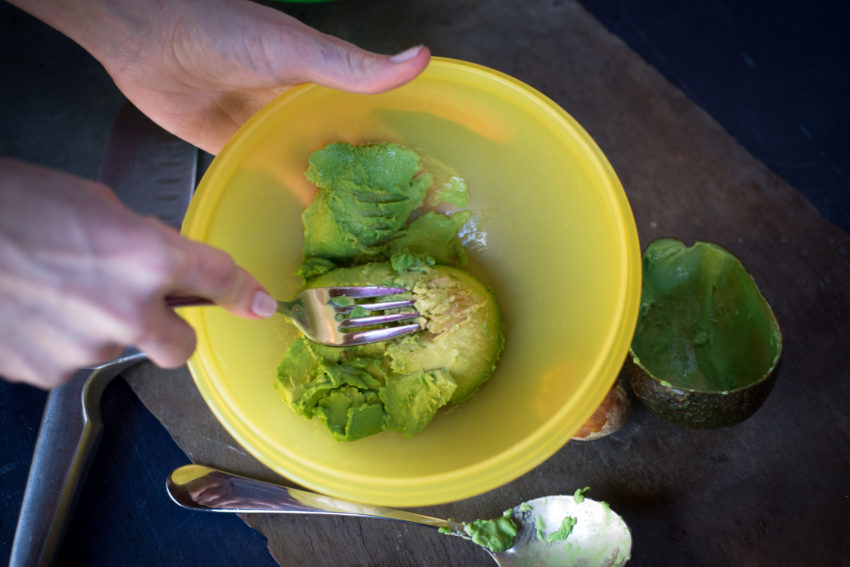 We want an individual portion, so we'll just use 3 hard boiled eggs. I love egg salad when it's nice and warm, and the eggs have just been cooked. By the way, this is the only food that I slice in my hands. Why? Because that's how my mom did it, so I don't even think to slice them on a cutting board (which is definitely safer, but less memorable, so I'm sticking with the "in the hands" method…:)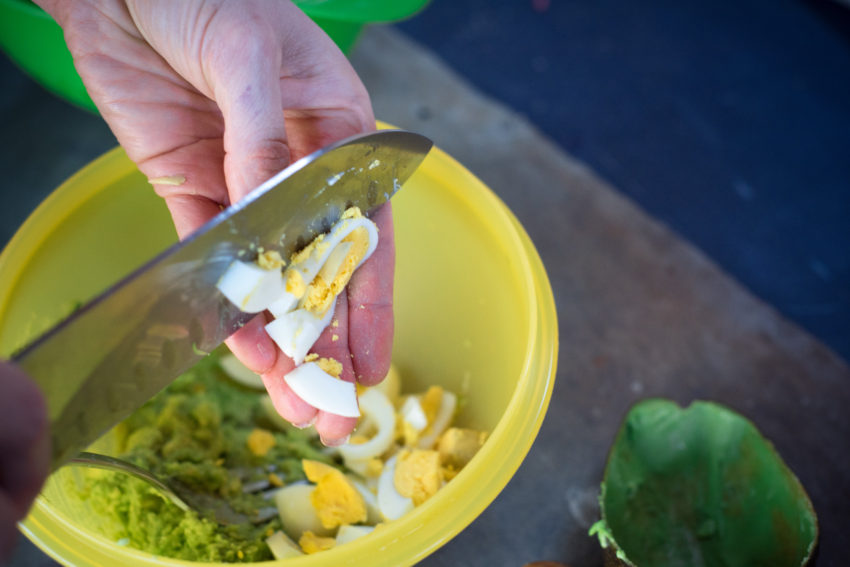 Lemon zest in egg salad is AMAZING. You must try it.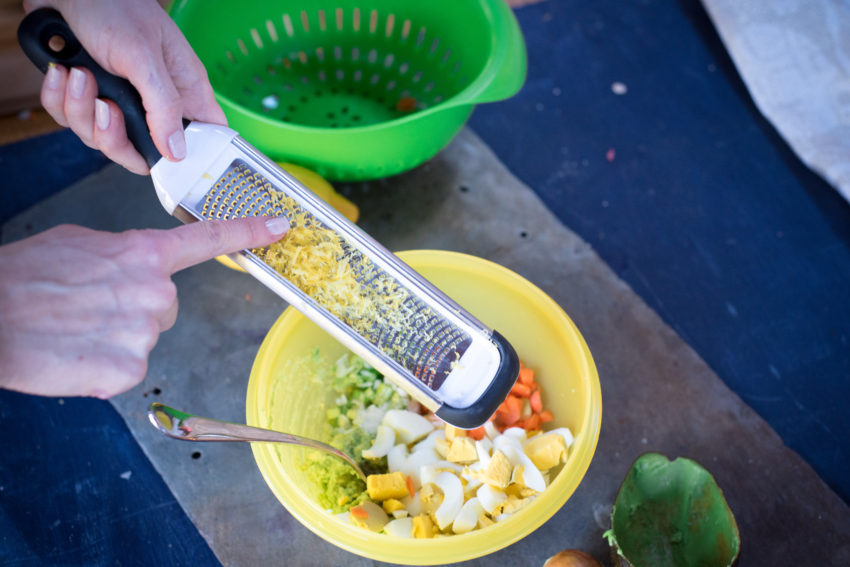 Finish it off with chopped sweet carrots, crunchy celery, sea salt and pepper, and you have an addictive grown-up and good-for-you egg salad…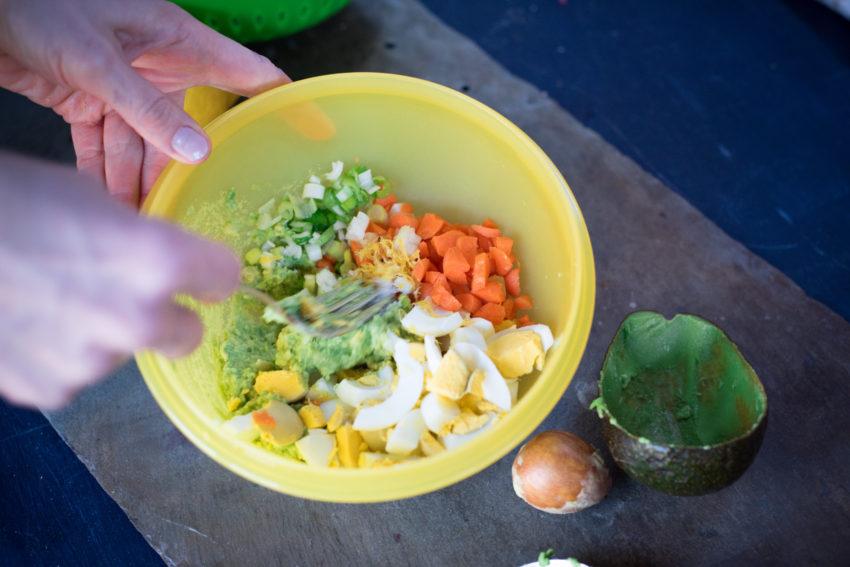 I love to eat this with bell pepper chips…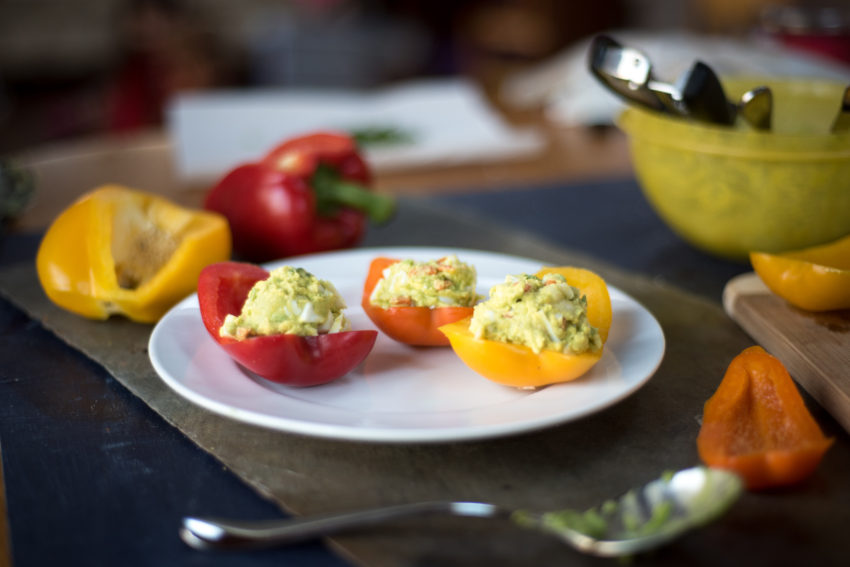 Have you tried the other protein-prep recipes? Avocado Deviled Eggs, Veggie Noodle Ramen Jar, and Tomato Breakfast Stack.
Don't forget – if you make these, please tag me on your recipe photos! Facebook: Annessa Chumbley, RD. You can also connect with me on Instagram, Twitter, and Snapchat. I love to hear how your health and weight loss journey is going!
I created this recipe for Albertsons Safeway, and I hope you LOVE it.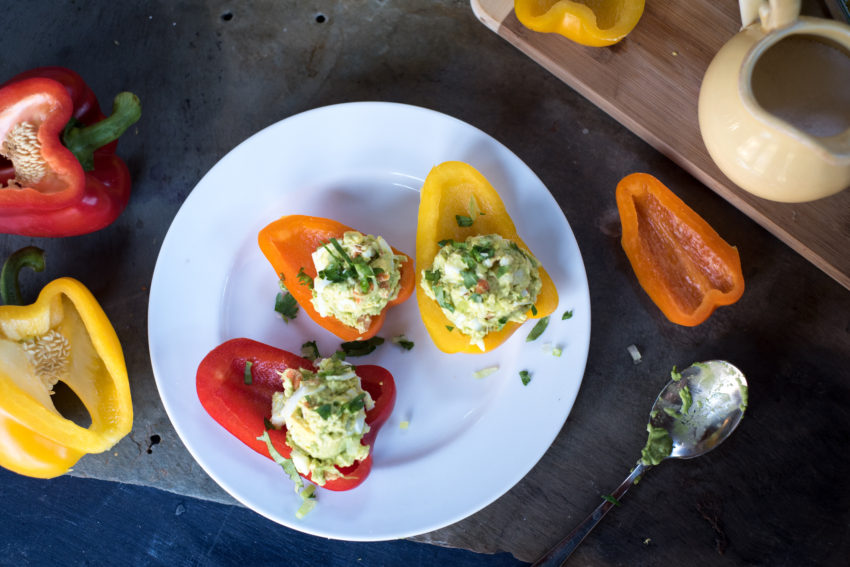 Ingredients
3 large brown eggs, hard boiled and roughly chopped
1 medium ripe avocado
1 teaspoon lemon zest
1/4 cup celery, diced (about 1 stalk)
1/4 cup petite baby carrots, cut into 1/4 inch pieces
1 green onion, sliced
1/4 teaspoon kosher salt
Preparation
1. In a medium mixing bowl, mash avocado with the back of a fork.
2. Add remaining ingredients and fold gently until everything is mixed evenly. Best eaten immediately!
Notes:
– serve egg salad on lettuce leaves with bell pepper slices
– garnishing with radish slices adds a nice crunch!
– add mustard for a delicious zip!
Serves: 2
Nutritional Information: Calories 275, Total Fat 21.4 g, Saturated Fat 4.3 g, Polyunsaturated Fat 2.7 g, Monounsaturated Fat 11.5 g, Cholesterol 279.0 mg, Sodium 365.3 mg, Potassium 656.7 mg, Total Carbohydrate 11.5 g,
Dietary Fiber 7.0 g, Sugars 2.1 g, Protein 11.6 g