Recipe number three is here! If you hard boil eggs as your protein prep, I want to provide you with 5 different ways to use them. So far, we've done Avocado Deviled Eggs, and a Veggie Noodle Ramen Jar. I love the simple ideas that I can use in a pinch, and this is one of my favorites: stacking a bunch of fresh ingredients on top of one another, adding a sprinkle of sea salt, and sitting down with a knife and fork and having a nourishing meal when it's just me. Most of us need individual meal ideas, right?
So this is toasted ham layered onto thick slices of vine-ripe tomato, slathered with a dijon sauce, and topped with egg and avocado. It's amazing! I know, it is so simple it doesn't need a recipe….but I wrote one anyway. lol…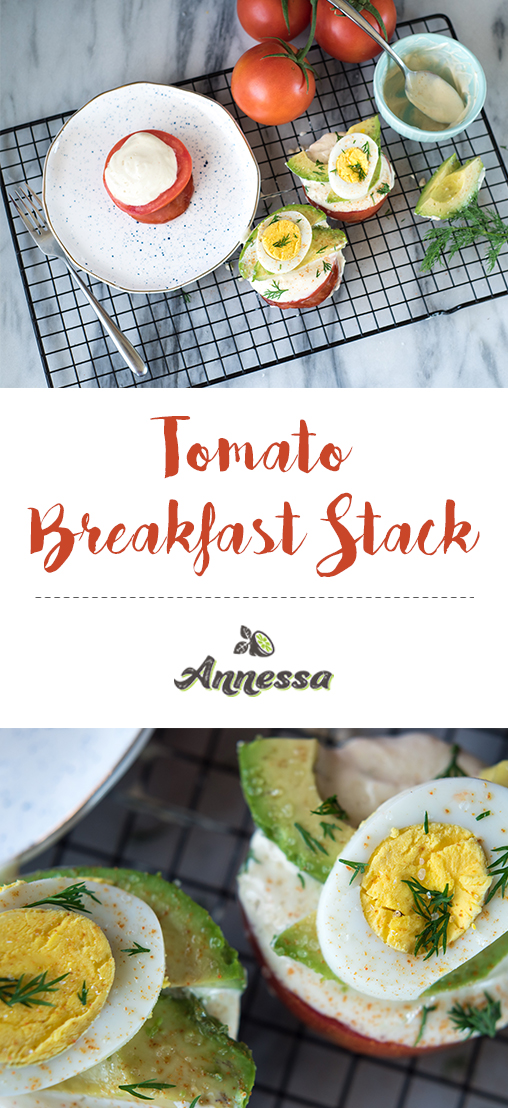 Toast the ham slices for just a few minutes…or…maybe…until the ones on the right are crispy. We'll pretend they're supposed to be that way, right?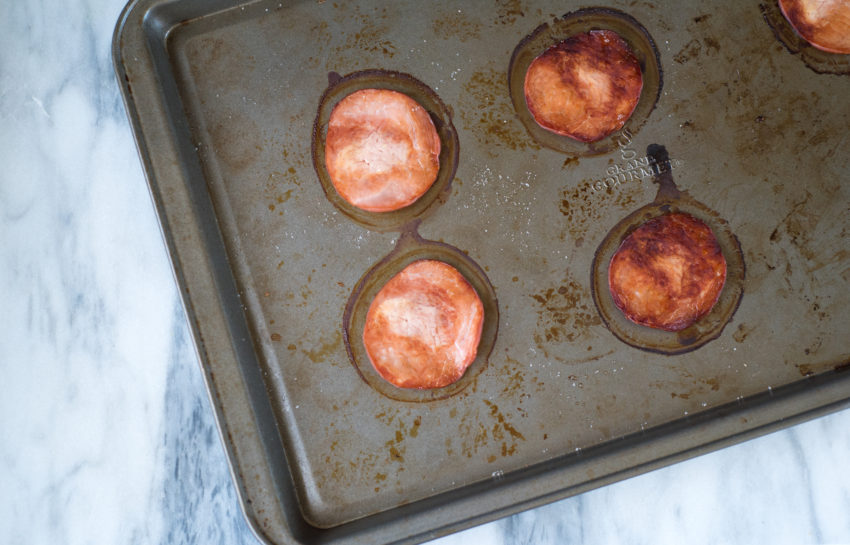 The delicious sauce is made from plain Greek yogurt, a squeeze of lemon, a squirt of dijon, a sprinkle sea salt, and a pinch of cayenne.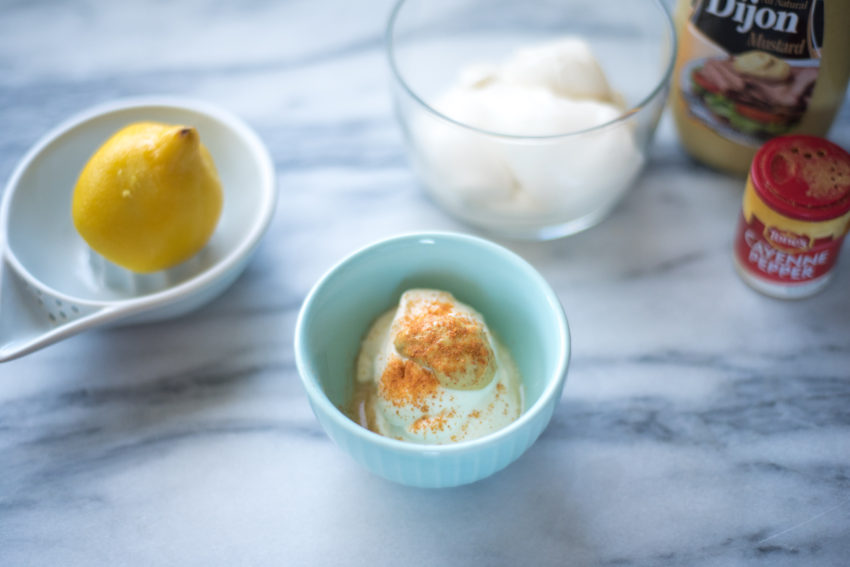 Please don't forget the cayenne! It really drives the sauce home…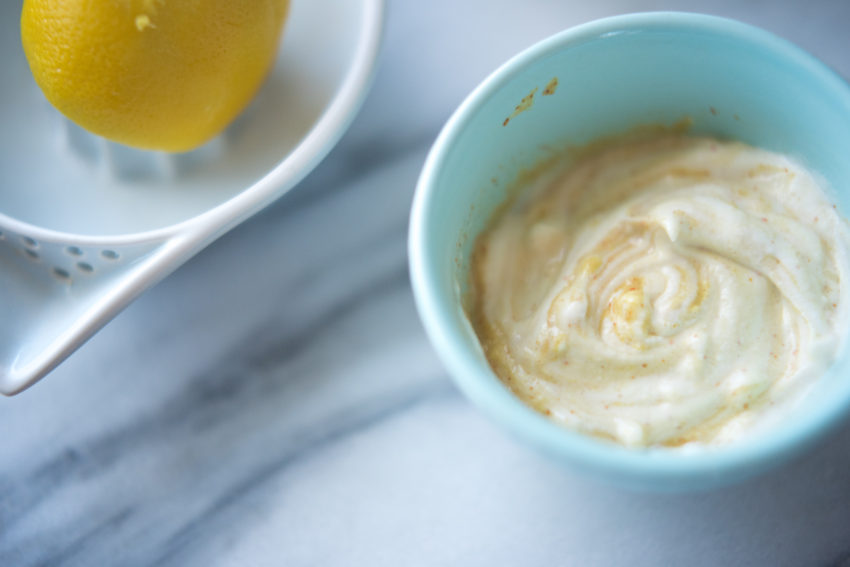 And get ready to stack!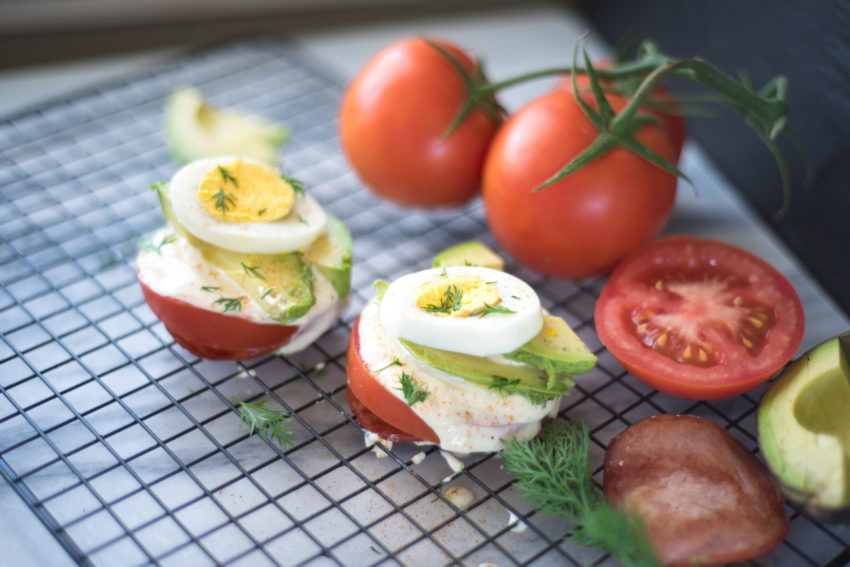 They are amazing topped with a little fresh dill, too…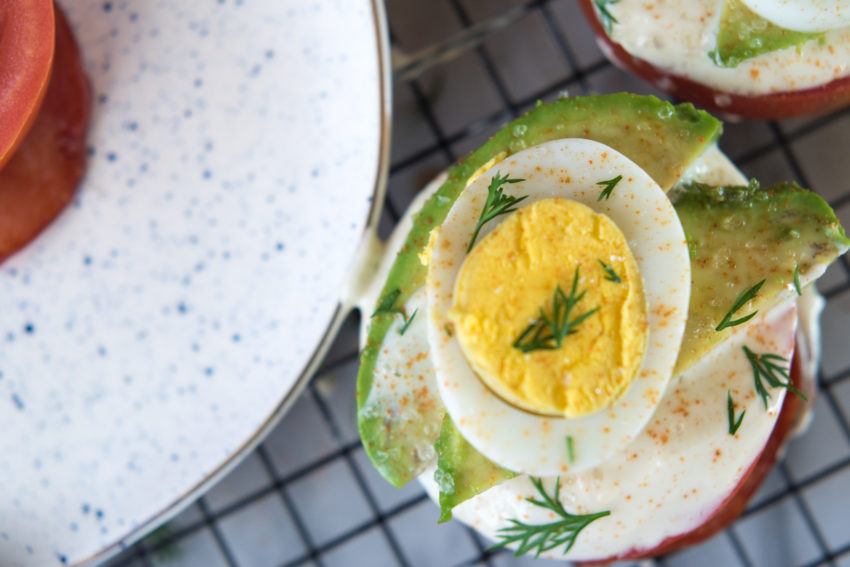 Don't forget to tag me if you make it! I would love to hear from you on Facebook, Instagram, Twitter or Snapchat (whew! Let's hope they don't create any more social). And remember…protein prep gives you superpowers. What you do with them…is up to you. Go be a great mom-dad-friend-sibling-encourager this week!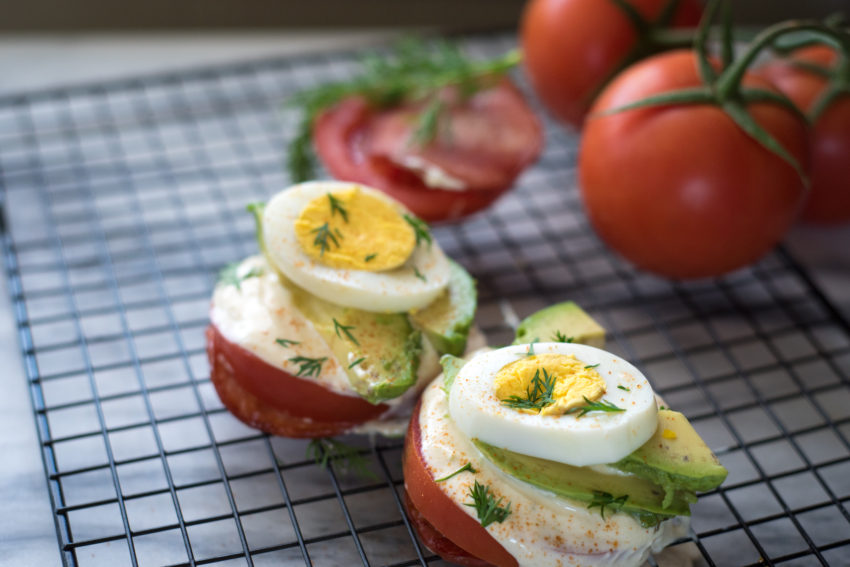 Enjoy!
Ingredients
super thick slice of vine ripe tomato
2 slices Canadian bacon or ham
1 hardboiled egg, sliced
sliced fresh avocado
1 tablespoon fresh chopped herbs, any will be delicious! dill, basil, flat leaf parsley
creamy dijon sauce:
1 tablespoon plain Greek yogurt
1/4 teaspoon dijon mustard
1/2 teaspoon fresh lemon juice
pinch cayenne pepper
pinch of sea salt salt
Preparation
1. Cook slices of Canadian bacon in the oven on low broil for 3 minutes just until seared.
2. Make the sauce by whisking everything together in a small bowl.
3. Remove and place the slices on stack on top of one another, and then top with slice of tomato. Spread sauce over tomato, and top with sliced egg and avocado. Top with fresh herbs. Enjoy!
prep time: 5 minutes
total time: 7 minutes
serves: 1