I am thrilled to be partnering with Unilever again as an Agent of Change for 2018. As such, I champion on their mission to encourage food that tastes good, does good and doesn't cost the earth. If you want to learn more about Unilever's vision and how to make meals that do more here. 
A warm and comforting fall meal…is just a few ingredients away. A dinner we've enjoyed making is stuffed peppers. These are easy, delicious and include lots of fall vegetables. The protein and veggies are brought together by the power of a simple dinner solution we've been using lately- Knorr® One Skillet Meals Lemon Chicken with Barley.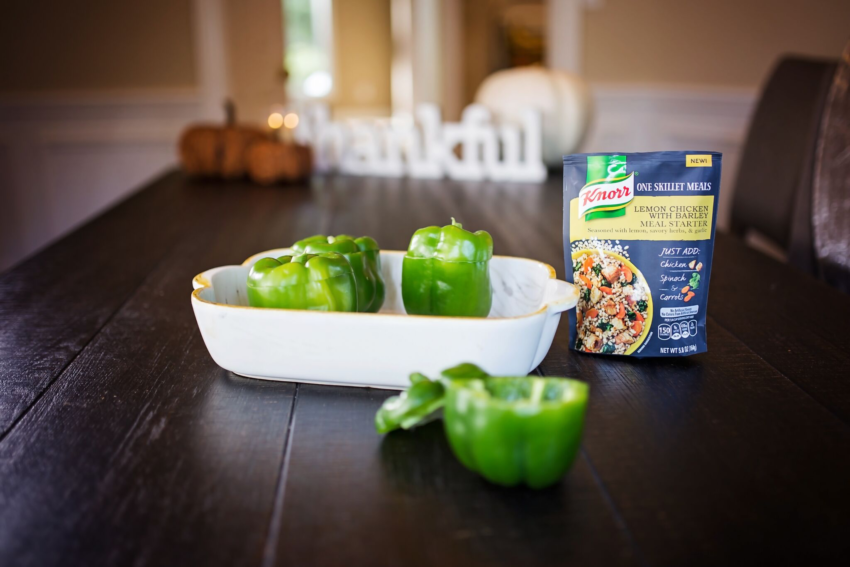 I think part of the fun is that you cut them the same way you would carve a pumpkin.  In fact, if you wanted to make a face in the side of this bell pepper, go for it!  But first start by slicing of the top, about 1/4 inch down, and removing the seeds.  My kids love to help with this part…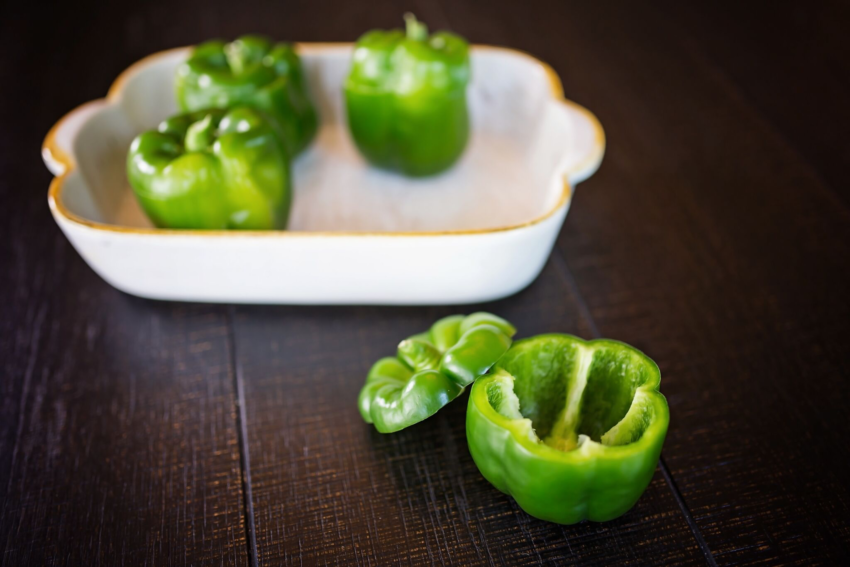 I coat those with a little cooking spray (you could also use olive oil), and sea salt. One of the secrets to getting perfect stuffed peppers is pre-roasting them, and it only takes 10 – 13 minutes at 450…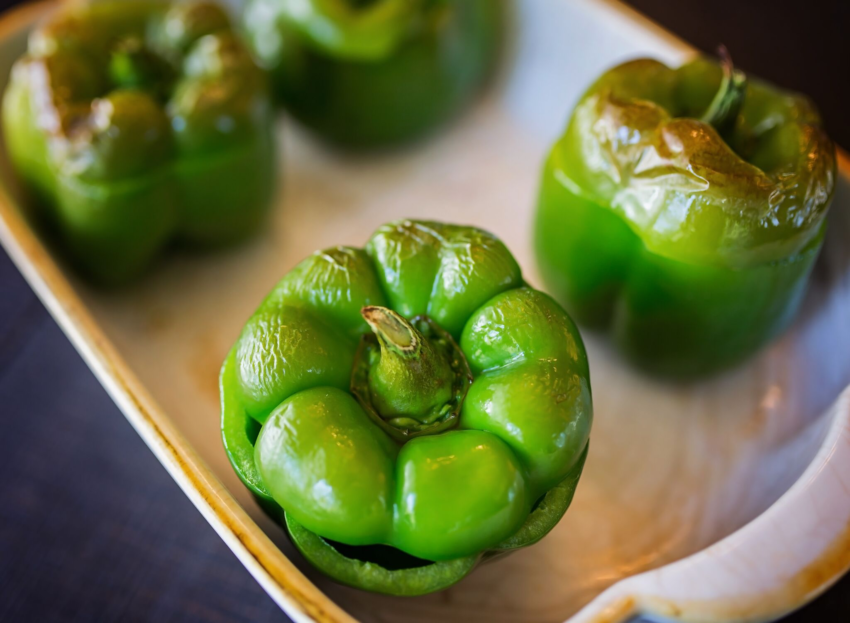 While those are going, sauté the stuffing to go into those peppers. I first use boneless skinless chicken breast, but you can use whatever protein you have on hand. Steak or chicken sausage would be pretty yummy too!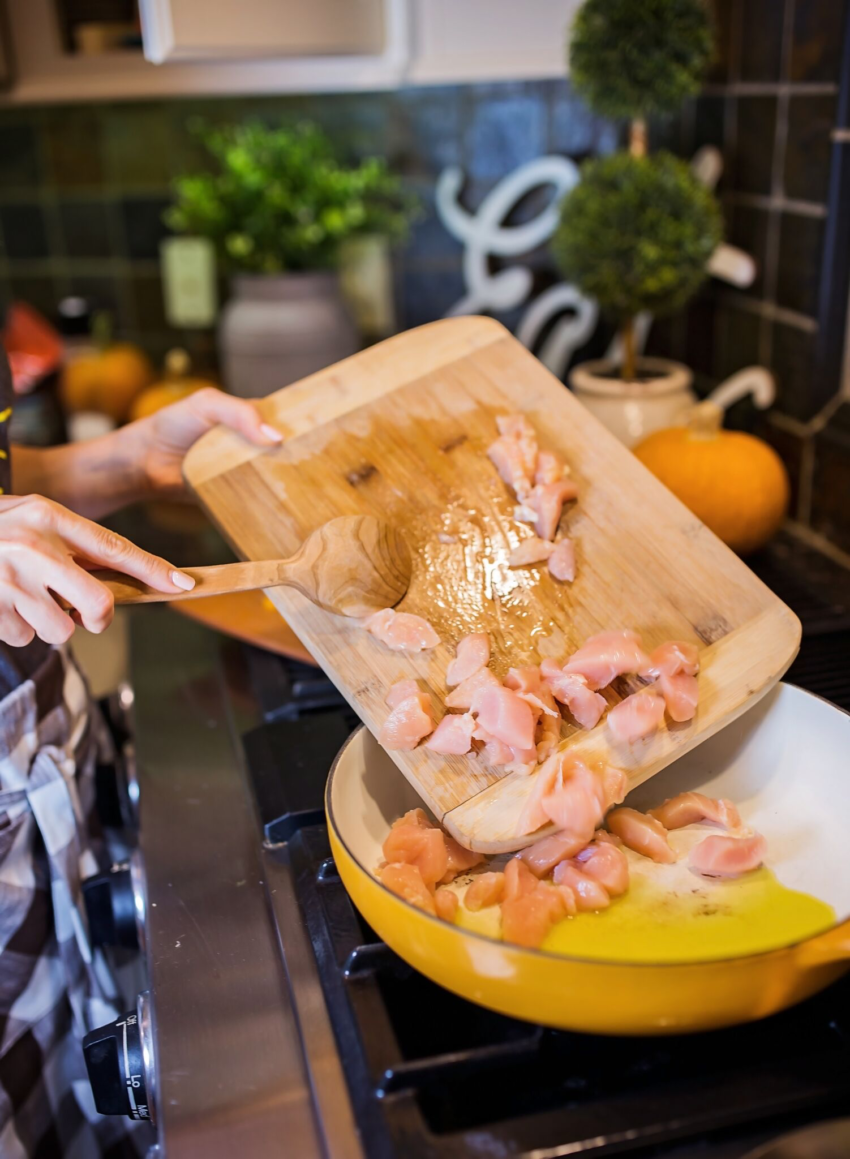 Remove that and set aside on a plate.  Now, add the veggies to the same skillet. I loooooooove this time of year to use all of the gorgeous fall veggies that are in-season, filled with flavor, and super yummy. So….diced butternut squash, zucchini, and red onion….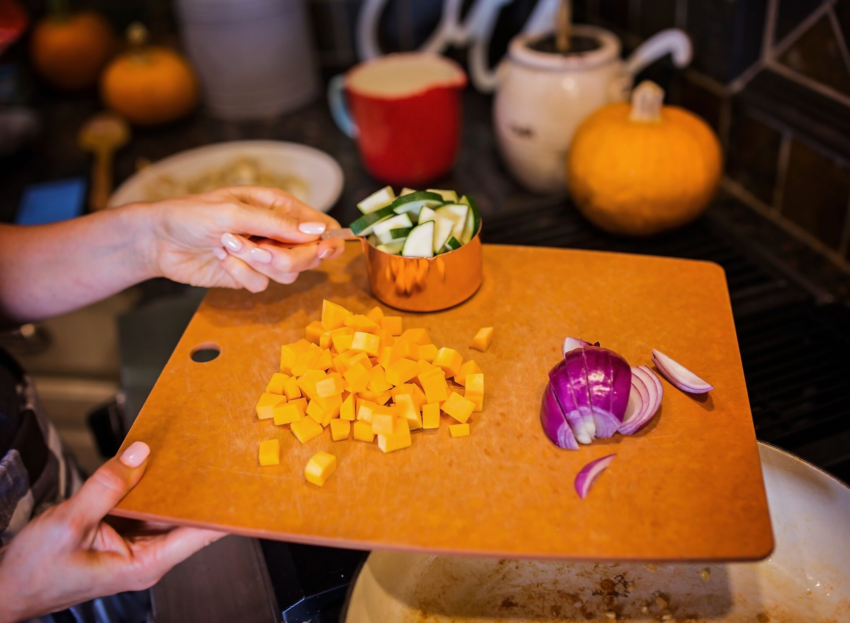 Plus it makes gorgeous colors!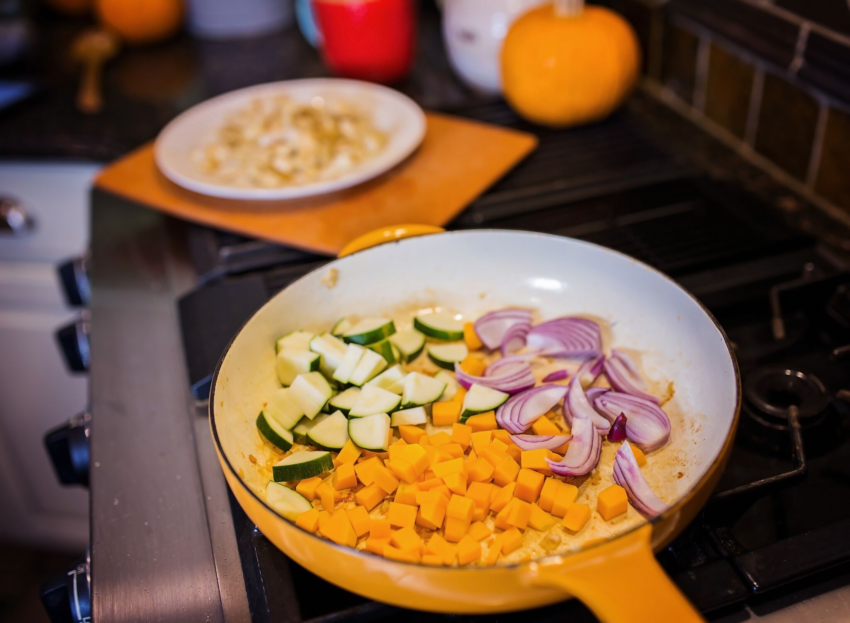 Make sure to get some good browning on that onion and squash. Brown food = flavor in my book.  Browning (also called caramelization), brings out the natural sugars and toasts them, concentrating the flavor…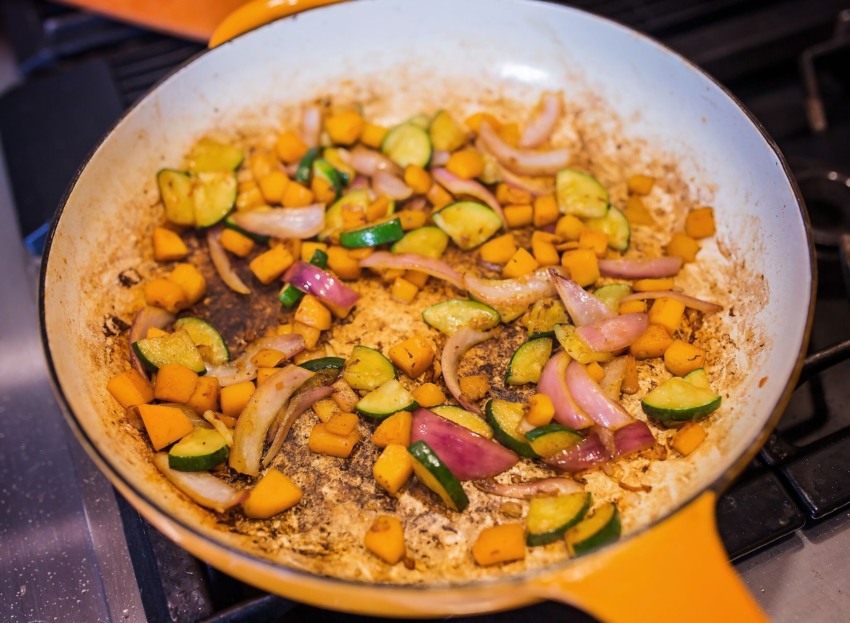 Remove those veggies to the same plate the chicken is on.  Now, for the magic! The grain I love to stuff these peppers with is barley, so get out that Knorr® One Skillet Meals Lemon Chicken with Barley .  It was created in such a way that you can add whatever vegetables and protein you wish for a complete easy meal. Barley is a grain that has a nutty, chewy texture, and a delicious taste.  It's also very filling!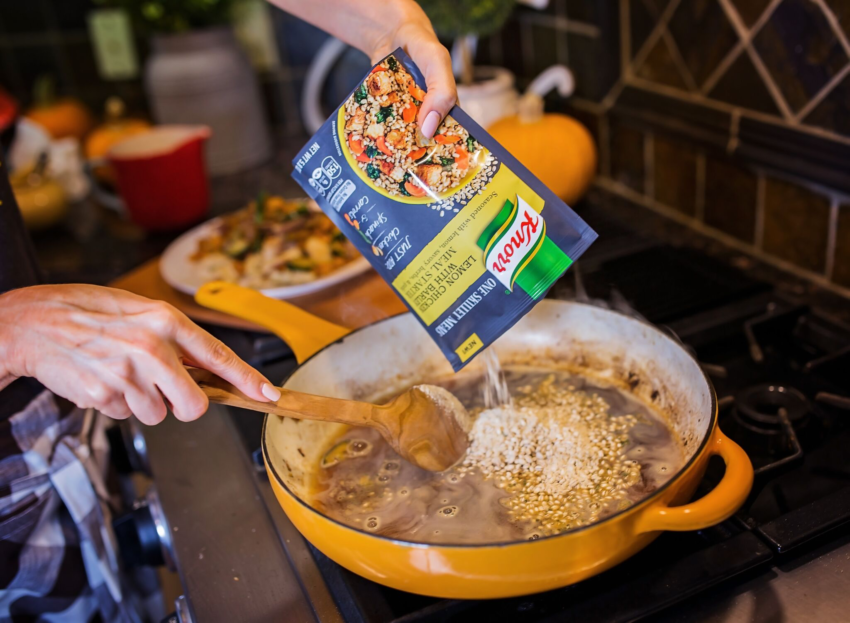 Let that simmer for 25 minutes, covered. Ah…..once that beautiful barley has soaked up all the liquid, it's done.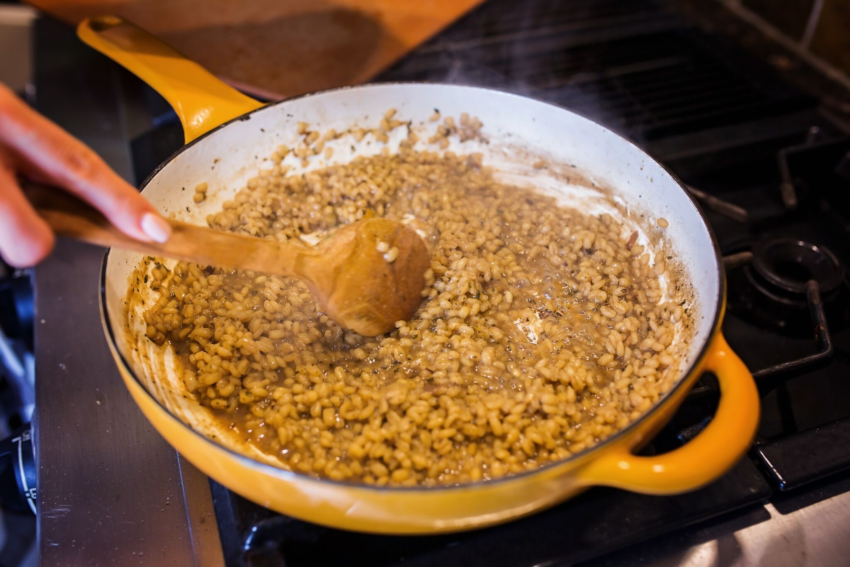 Stir in the chicken and vegetables…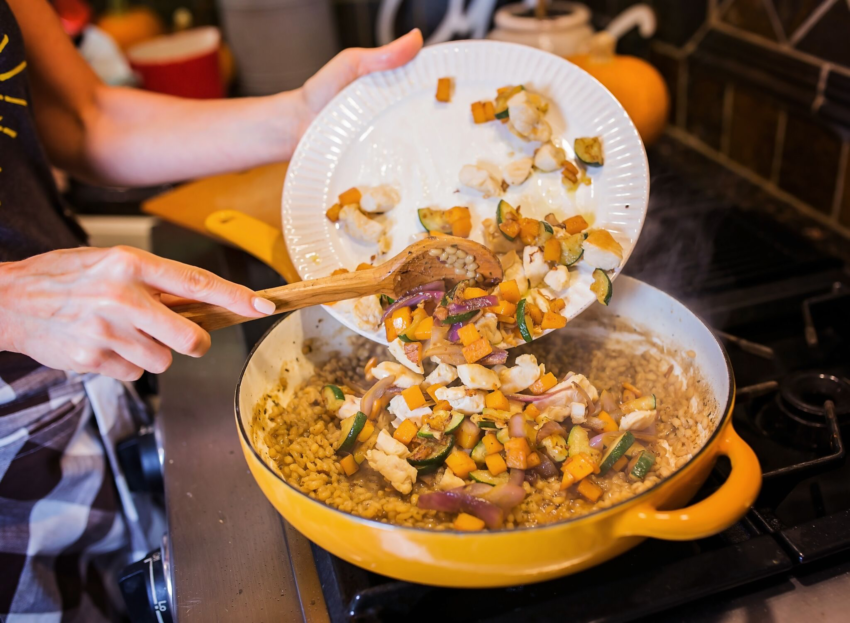 Stuff that mixture into each pepper…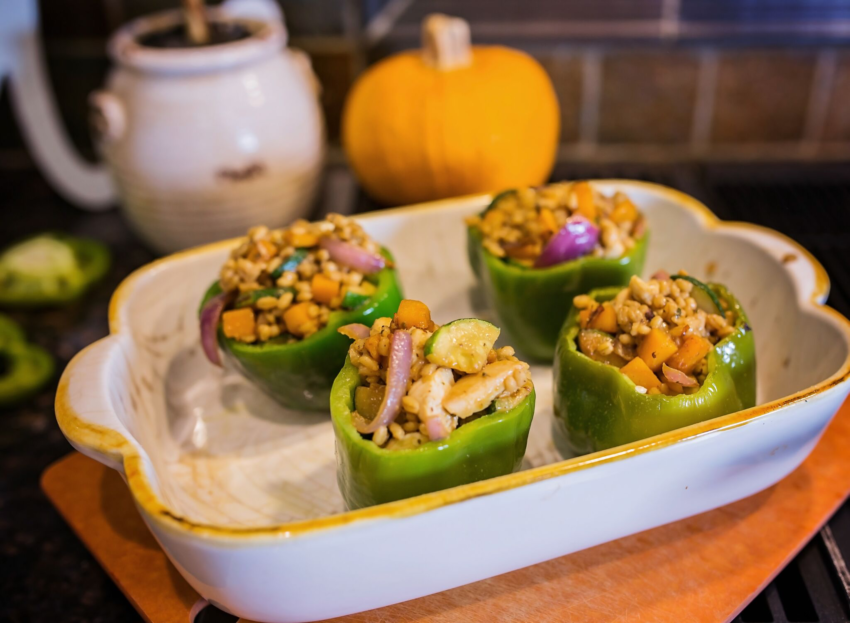 And top with some creamy cheese. (Of course my kids love this part). Put that into the oven just until melted and gooey…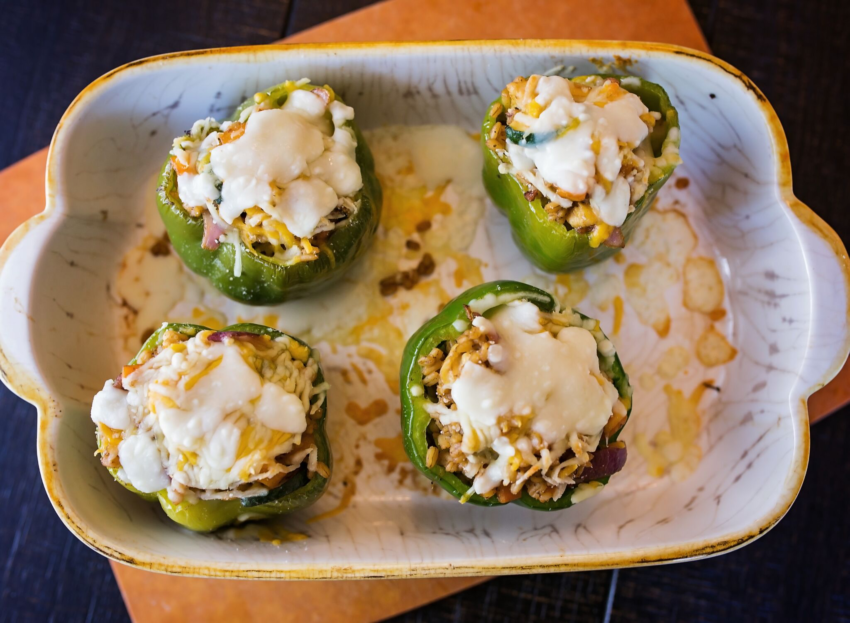 And serve!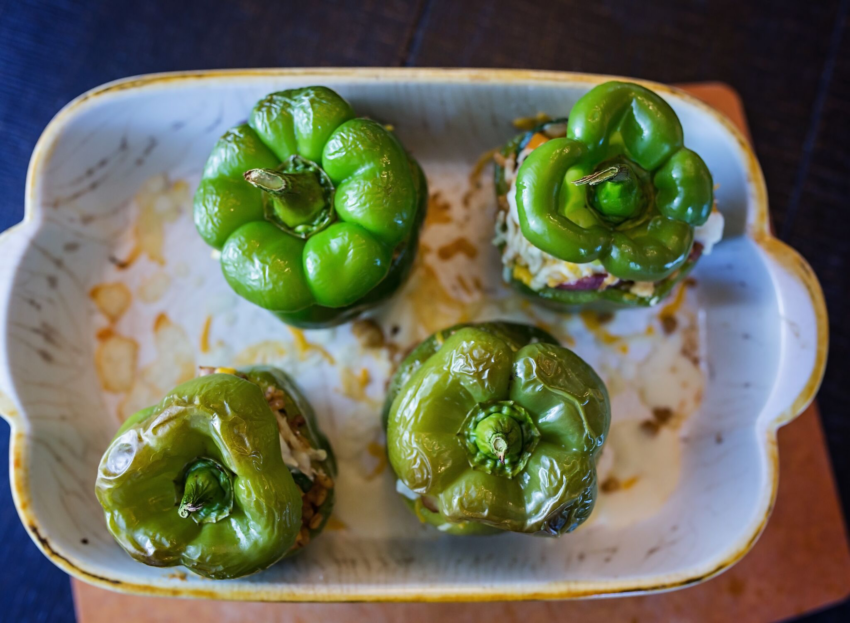 But the way, if you love the Knorr® One Skillet Meals Lemon Chicken with Barley just know that you can find a few different varieties of the One Skillet Meals featuring ancient grains like farro, quinoa, or whole wheat couscous. When you need a fast family weeknight meal, these are great to have in your toolkit (aka, your pantry:)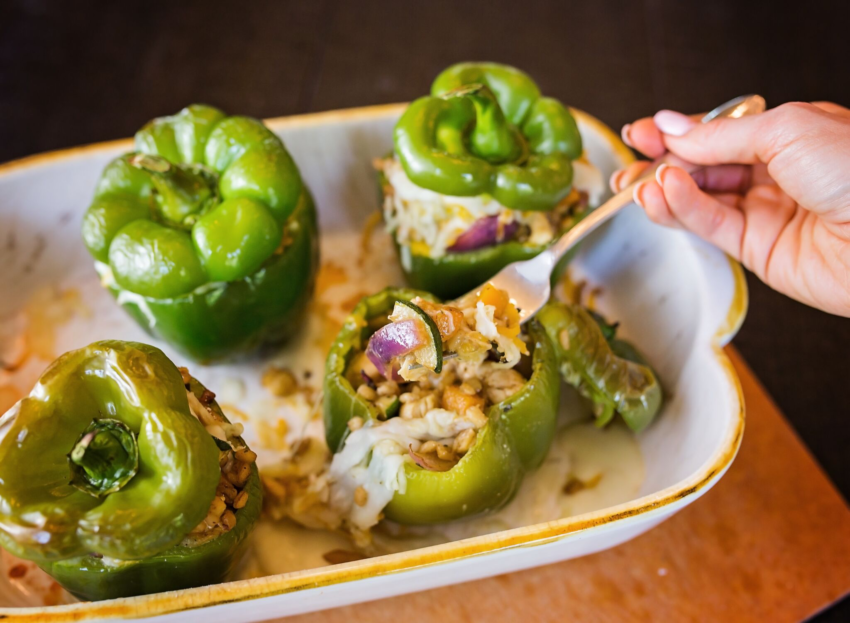 Ingredients
4 bell peppers, tops sliced off and seeds scooped out
1 pound chicken tenderloins, cubed
1 cup zucchini, cut into quarters lengthwise and then sliced
1 cup butternut squash, diced
1 small red onion, sliced on the bias
1 package Knorr® Lemon Chicken with Barley Meal Starter®
1/2 cup shredded Monterey-Jack cheese
Preparation
1. Heat oven to 450º. Lightly spray bell peppers inside and out with nonstick cooking spray and sprinkle with sea salt. Place standing up into a baking dish. Roast for 10 minutes.
2. Heat a skillet to medium high. Spray with nonstick cooking spray, and add chicken tenderloins, sautéing  until fully cooked. Remove chicken to a plate. Coat skillet with nonstick cooking spray again, and add zucchini, butternut squash, and red onion. Sauté  until onion is browned, and squash is fork-tender with light brown edges. Remove vegetables onto the same plate the chicken is on.
3. Add 2 cups of water to the skillet along with packet of Knorr. Bring to a boil, then reduce heat. Cover and simmer for 25 minutes.
4. Stuff each bell pepper with barley mix. Top each with 2 tablespoons shredded cheese. Place peppers back in the oven just until cheese is melted.
5. Remove and serve!