I am so excited to be partnering with Unilever again as an Agent of Change for 2018. I am honored to champion on their mission to encourage food that tastes good, does good, and doesn't cost the earth. 
If you want to learn more about Unilever's vision and how to make meals that do more here. 
While I was traveling in Boston a while ago, I had a roasted veggie wrap that I couldn't stop thinking about.  I came home and tried to recreate it, only with a fall spin.  Turns out I love mine even MORE!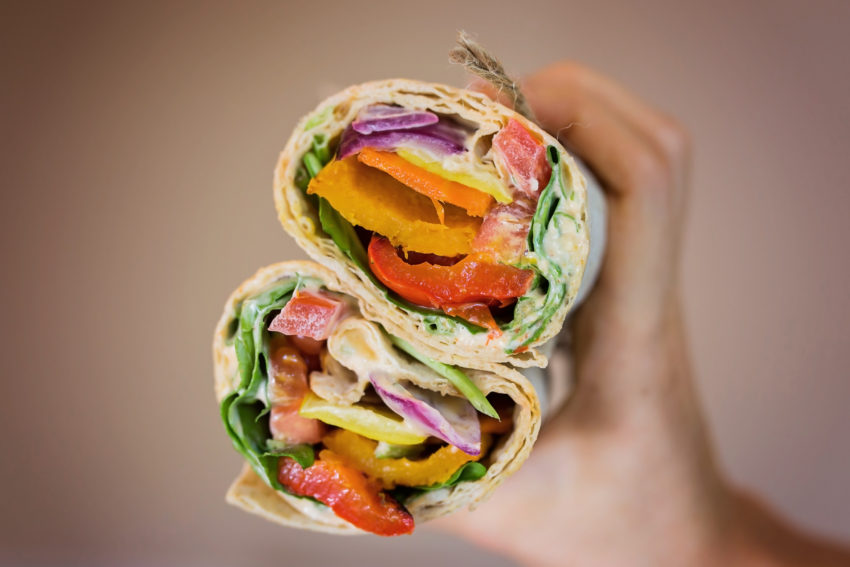 I'm a huge fan of homemade sauces, like the Cider Mustard Sauce in the One Pan Chicken – a weeknight dinner we make over and over in the fall. This sauce rivals it, only using Hellmann's Organic Spicy Chipotle Mayonnaise, and "fallifying" (I love to make up words:) by adding rosemary, extra garlic, and fresh squeezed lemon juice…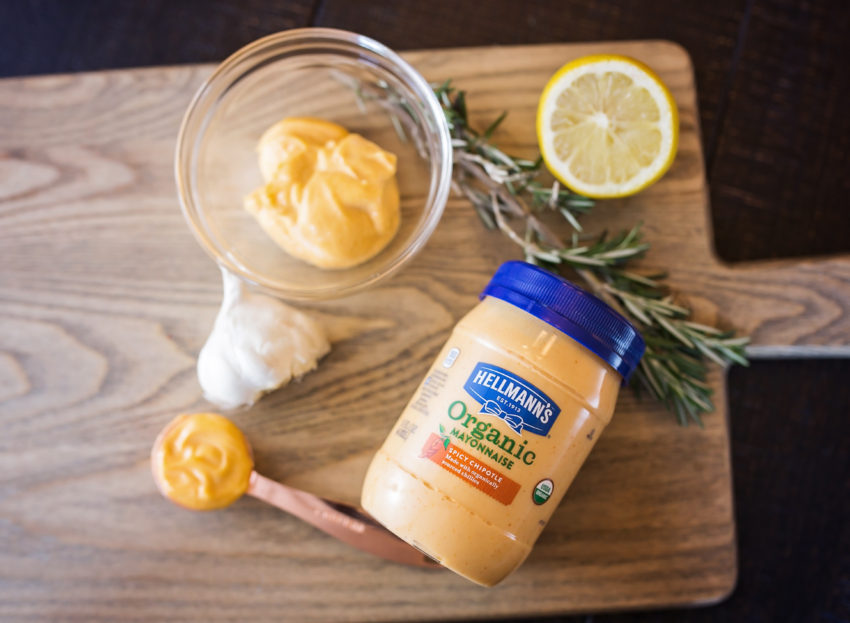 It's aaaaammmmazing. Hellmann's Organic Spicy Chipotle is the perfect combo of smokiness and sweetness, and just the right kick of heat!  Of course, because it's organic, you can trust that there is no artificial anything…. flavors, colors, preservatives. I love Hellmann's® products because they're made with plant-based oils with monounsaturated and polyunsaturated fats and can help you increase your intake of positive food groups such as vegetables, whole grains, and lean protein!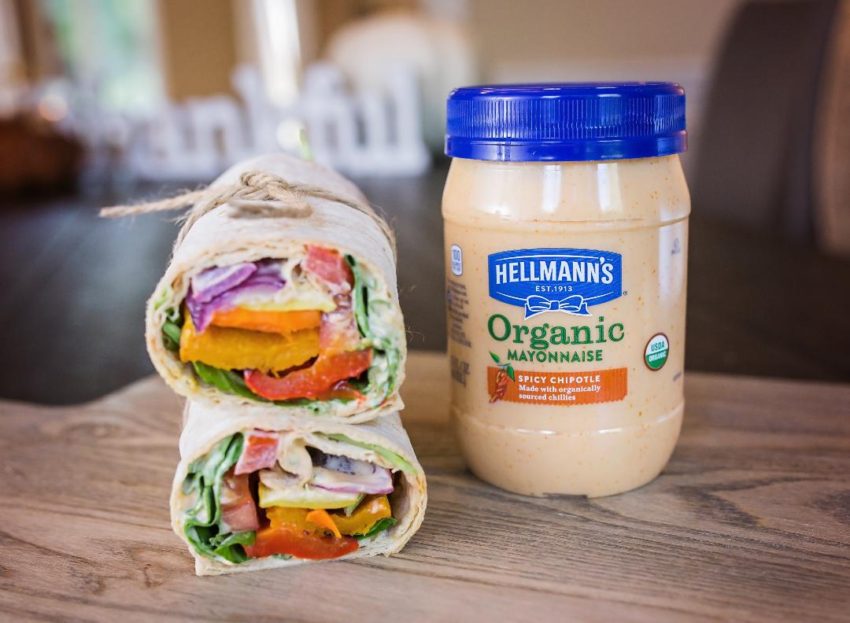 The wrap is really simple, and you can use whatever veg you have on hand. Here's what I usually use:  sliced butternut squash, sliced carrot, yellow squash, and red onion. Rub with a little olive oil – or spray with nonstick cooking spray – and give a sprinkle of sea salt….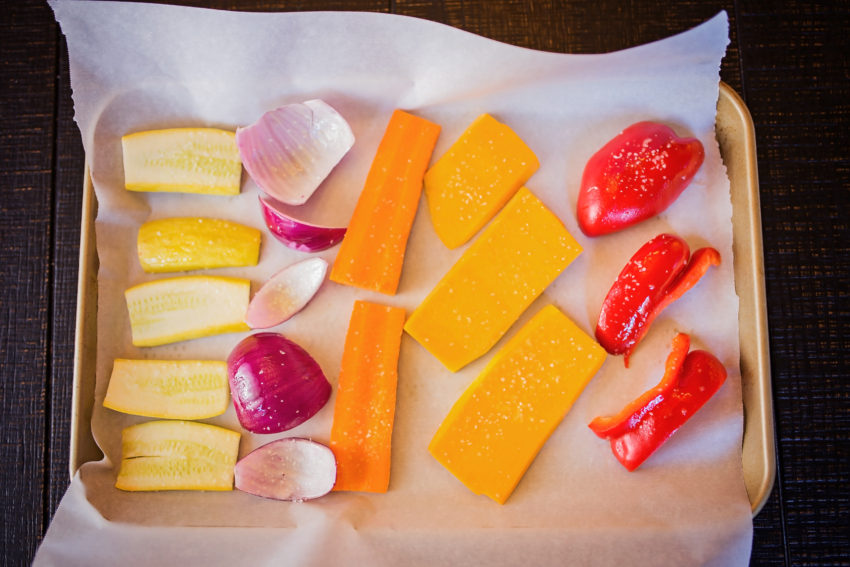 The cooking time for them is also simple. All of the veggies get roasted at 450; any of the hardier vegetables, like butternut squash and carrot, need 20 minutes.  Veggies with a higher water content only need 10 minutes. They should have that beautiful blistered look that intensifies the flavor…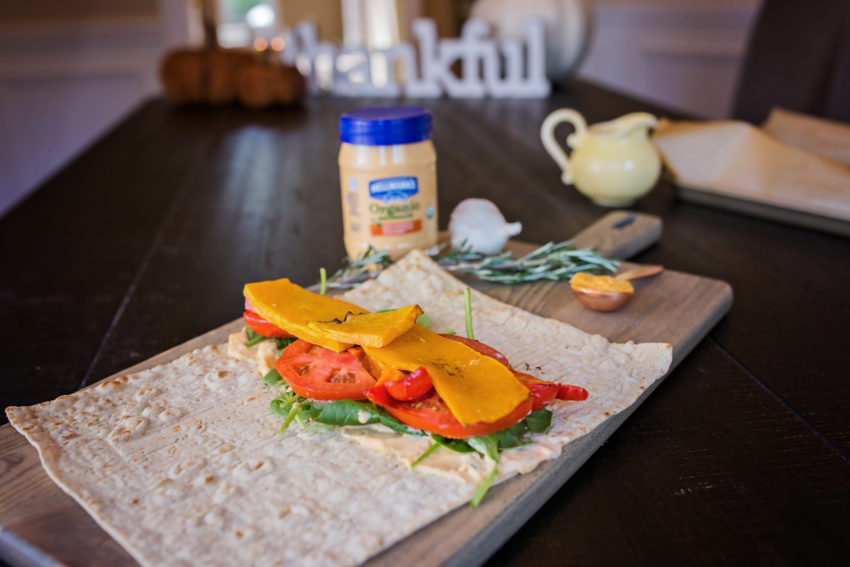 And they are ready and taste the best right away! So slather on that sauce, spinach, and load up veggies…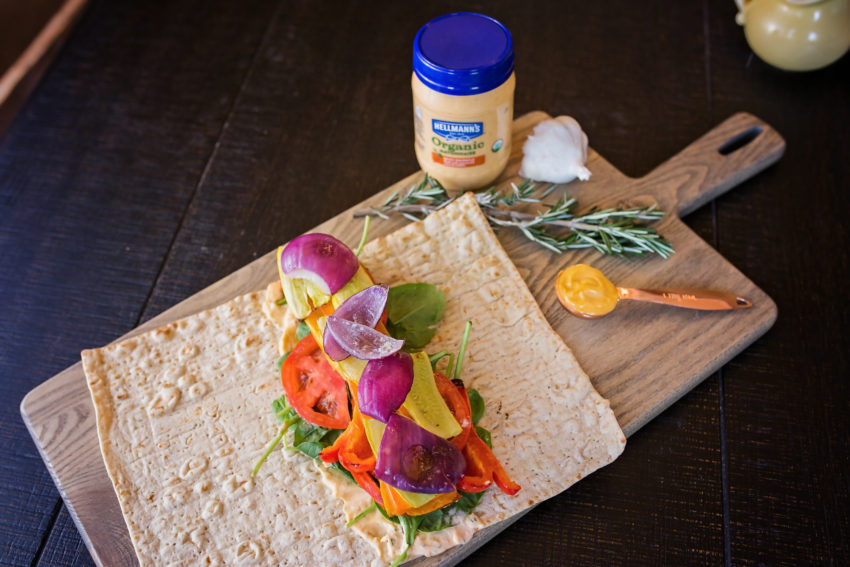 And a little more sauce (if you wish) …and I do!  It's a little addicting…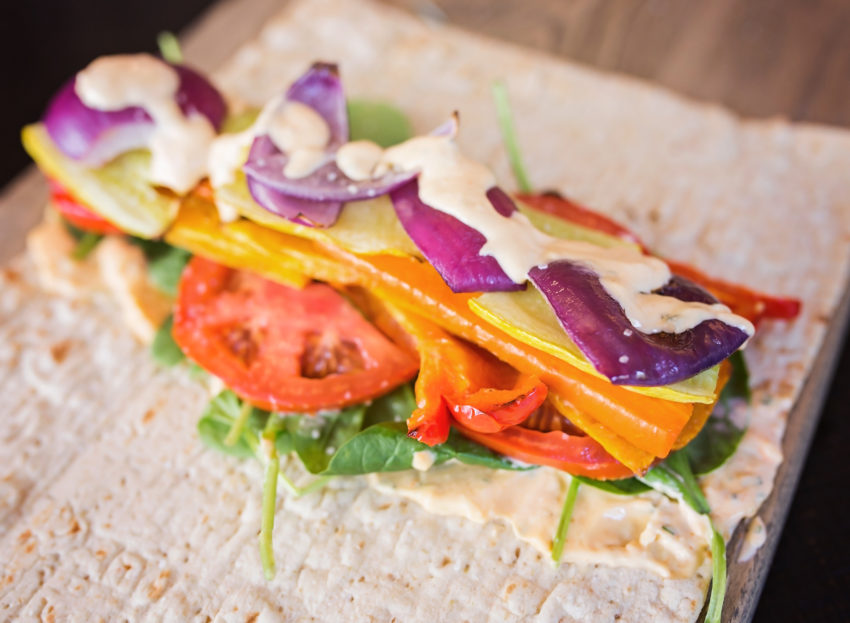 Slice, and eat!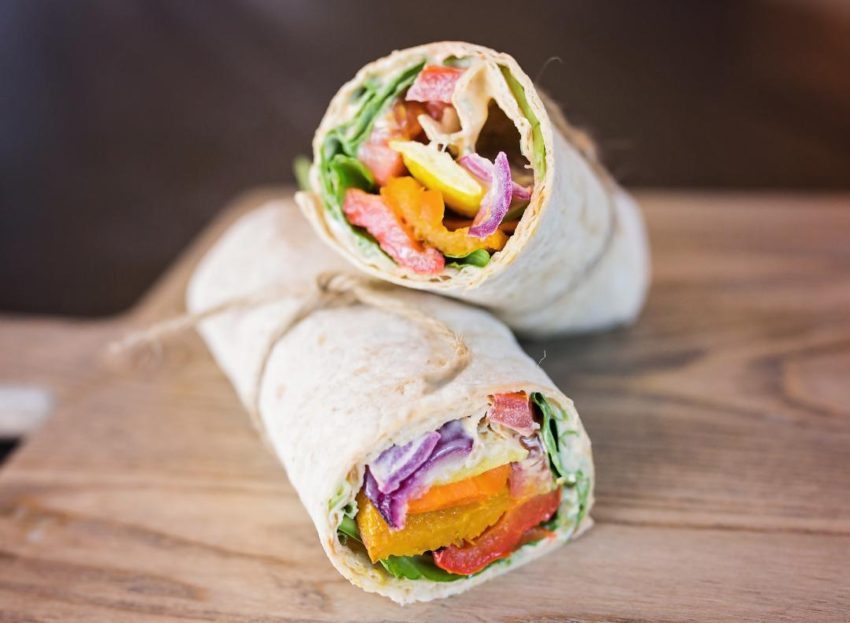 Ingredients
Fall Roasted Veggie Wrap 
2 slices of raw butternut squash, sliced into sheets 1/4″ thick 
4 ounces thinly sliced vegetables (such as red pepper, carrot, yellow squash, red onion, portobello mushroom)
2-3 tablespoons Hellmann's Organic Spicy Chipotle Mayonnaise
1/2 teaspoon fresh rosemary 
1/4 teaspoon fresh grated garlic 
1 tablespoon lemon juice 
2 slices vine-ripened tomatoes
1/2 packed cup fresh spinach
1 high-fiber wrap 
Preparation
1. Preheat oven to 450 degrees F.  Add butternut squash to a baking sheet, spray all around with nonstick cooking spray and toss. Sprinkle with salt.
2. After 10 minutes, remove baking sheet from oven, Add other veggies to the baking sheet, again coating them with nonstick cooking spray and a sprinkle of salt. Put baking sheet back in oven for another 10 minutes.
3. In a small bowl make the sauce by mixing together Hellmann's Organic Spicy Chipotle Mayonnaise, rosemary, garlic, and lemon juice.
4. To build the wrap: smear on half of the sauce, then add the fresh spinach and lay on tomato slices.  Remove veggies from oven and layer each onto wrap.
5. Roll up tightly and slice in half. Eat immediately!