I have been waiting to share this recipe with you! The weather has been SOOOOO nice here, all we want to do is to be outside. Which means picnics, playing in the dirt (we are advanced, aren't we? Anything to get away from technology is a "go" in my book), and firing up the grill. These days there seems to be something laid back about grilling, and being outside watching my kids play means I get two things done at once.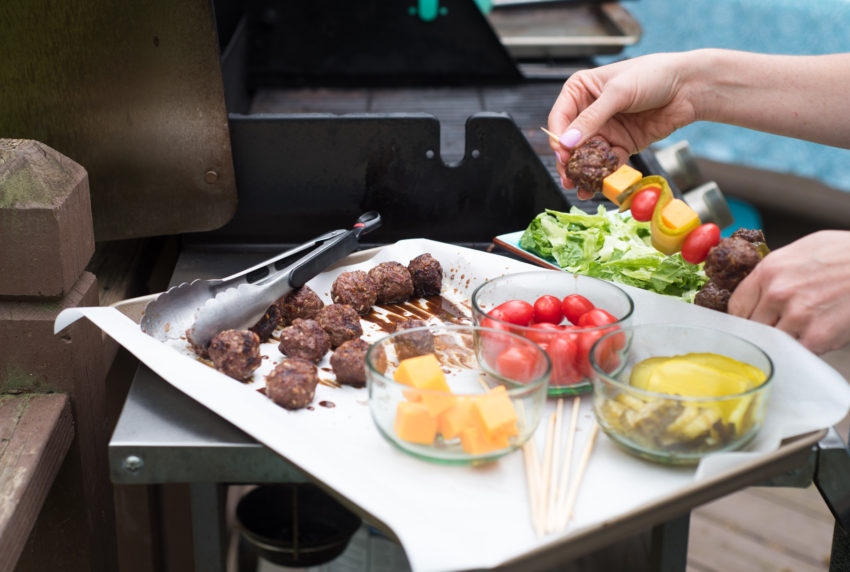 And so, I have been creating healthy grilling recipes like crazy. This one, I'll be honest, I tested over and over. And over…and, OVER! I tried the meatball on the skewer before grilling. Ehhhhh….too much hassle. The meatball would fall off a little too easily. I tried them smaller. Not good. They could fall through the grilling grates. Then, on the third try, BOOM (or, er….BAM) perfection. I wanted this to be a super-easy grilled meal for you to throw together.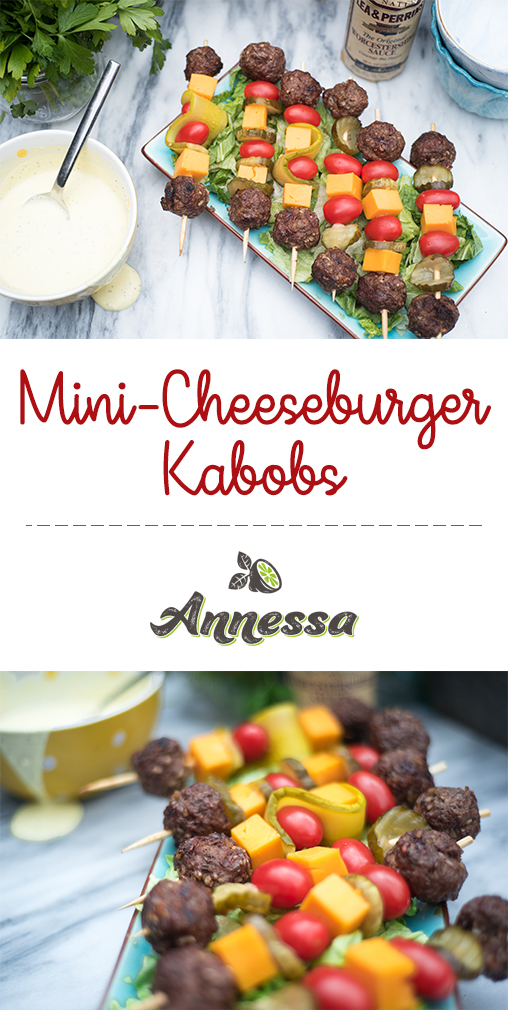 A perfect Mini-Cheeseburger Kabob with the Best Sauce Ever. Great for diabetics. Flavorful for everyone. No bun needed. Cheeseburger flavors accomplished. And that night, instead of Goldilocks and the 3 bears, I told my kids the story of Goldilocks and the 3 grilling kabob attempts (okay not really, but I felt like it).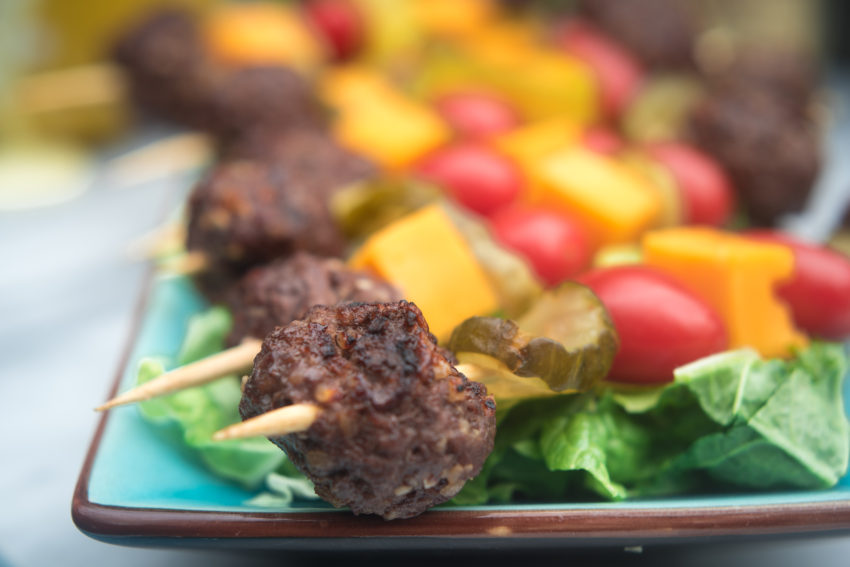 I inserted the delicious flavors of a burger into a pound of grass fed ground beef: garlic powder and minced onion: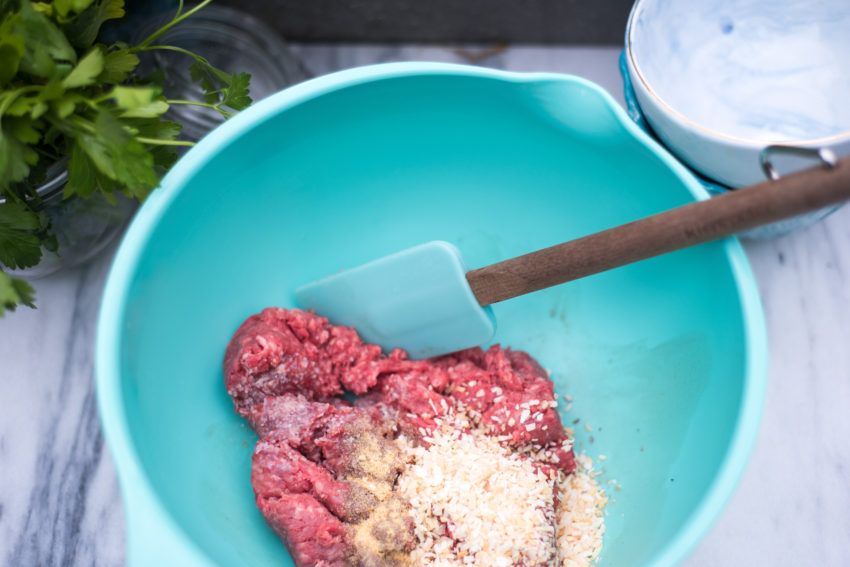 This part is crucial. Make sure they are 1 ounce each…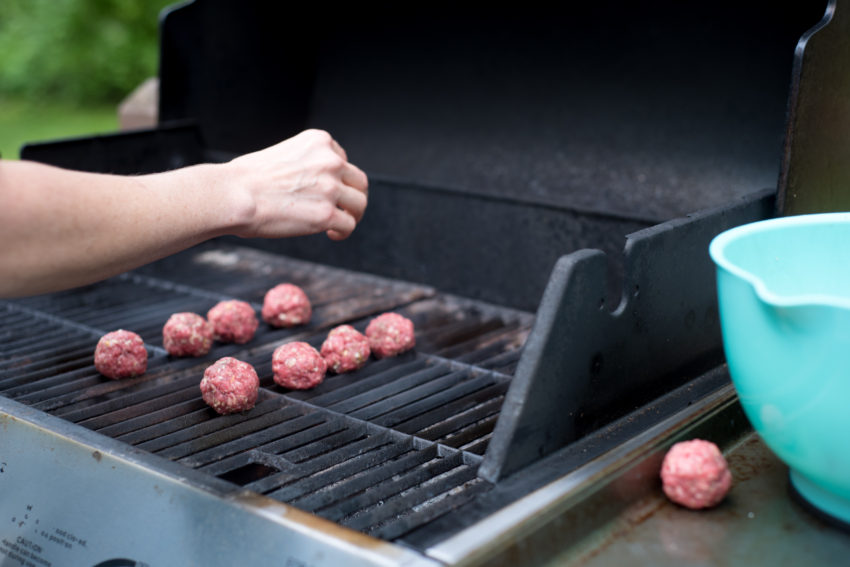 This will help them cook evenly, but also, make certain you get 16 meatballs.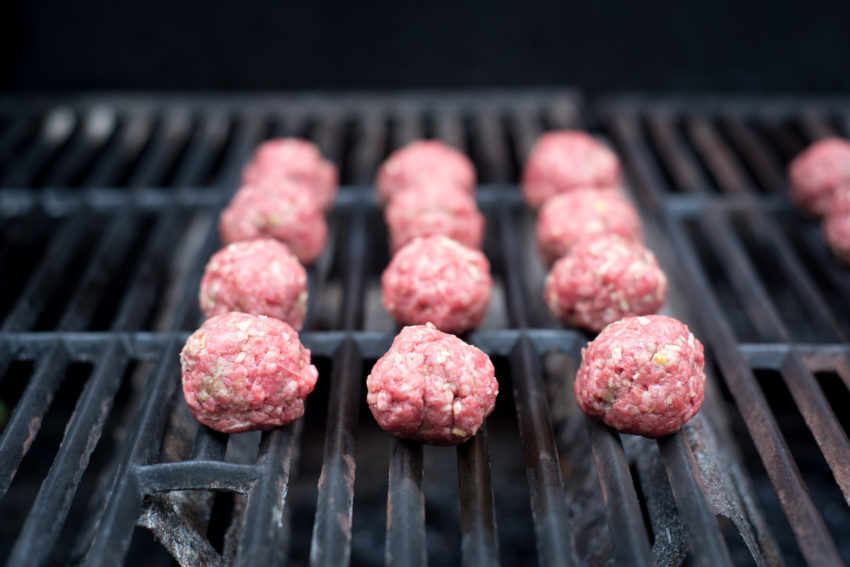 Cook about 3 minutes per side. Less if you like them pink in the center. I find that simply giving them a little nudge works well when it's time to "flip". That way they don't go a-rolling all over the grill…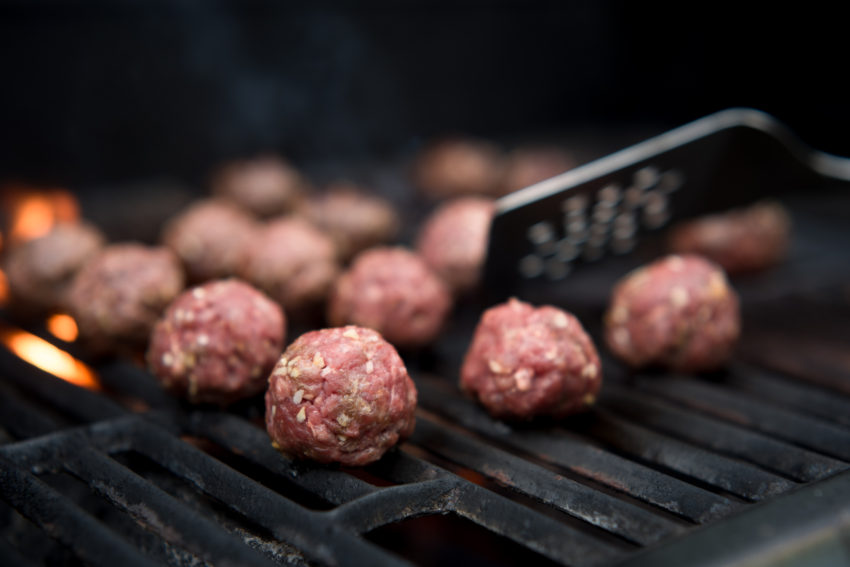 And I had to include this photo just because I LOVE IT!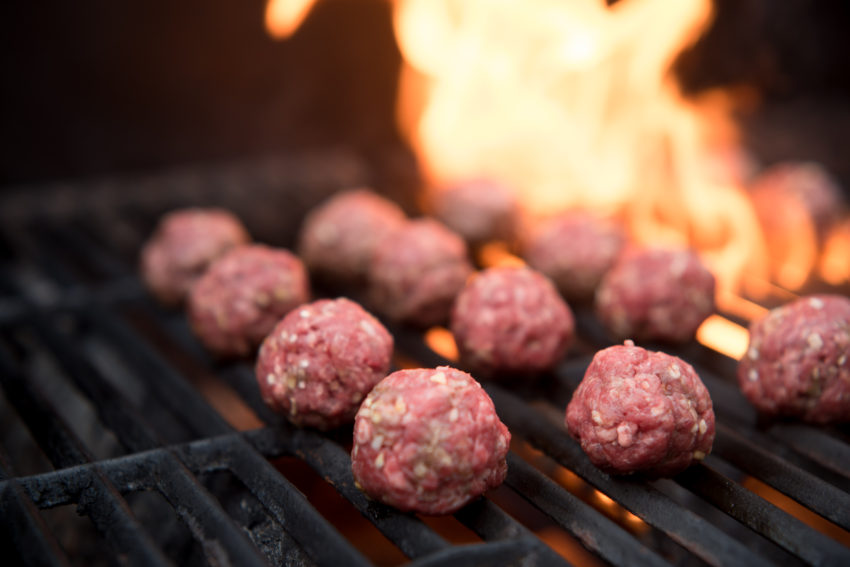 Just turn them once and cook until done. This will keep them tender…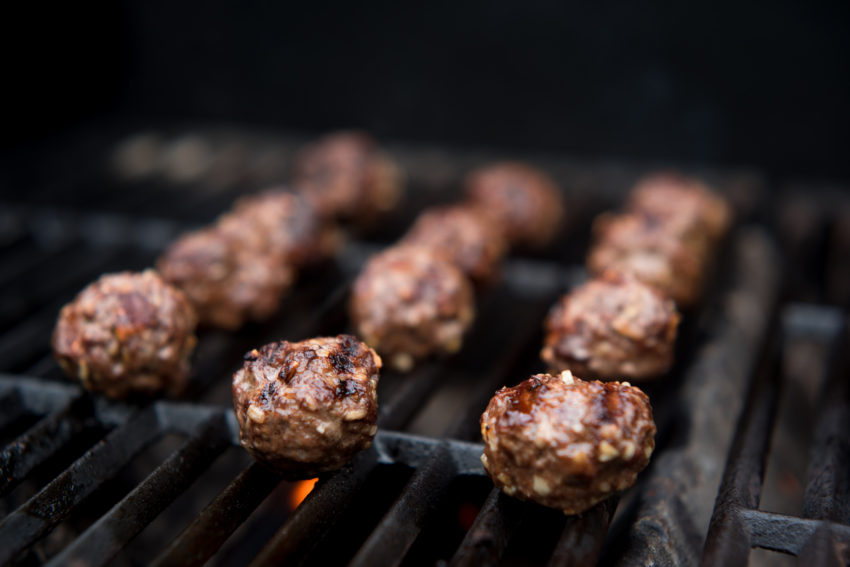 This recipe will be simplest if you've prepped a couple of items: cherry tomatoes, cheddar cheese cubes, and pickles. Line a baking sheet with parchment paper for easy clean-up: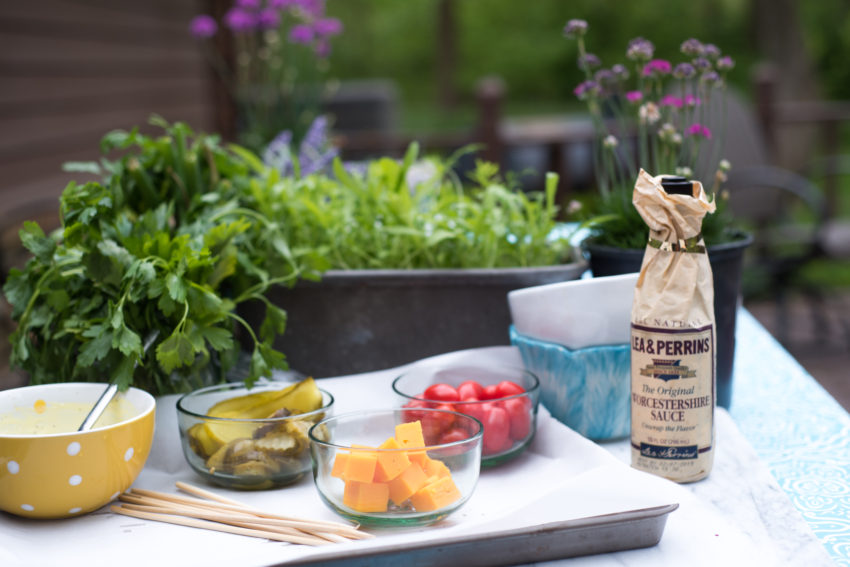 After the meatballs are done, LET THEM REST. This lets those juices redistribute, so that the tenderness stays in the meat itself. But while it's doing it's thing, splash Worcestershire Sauce over all of them. Trust me….this is the secret that makes all the difference.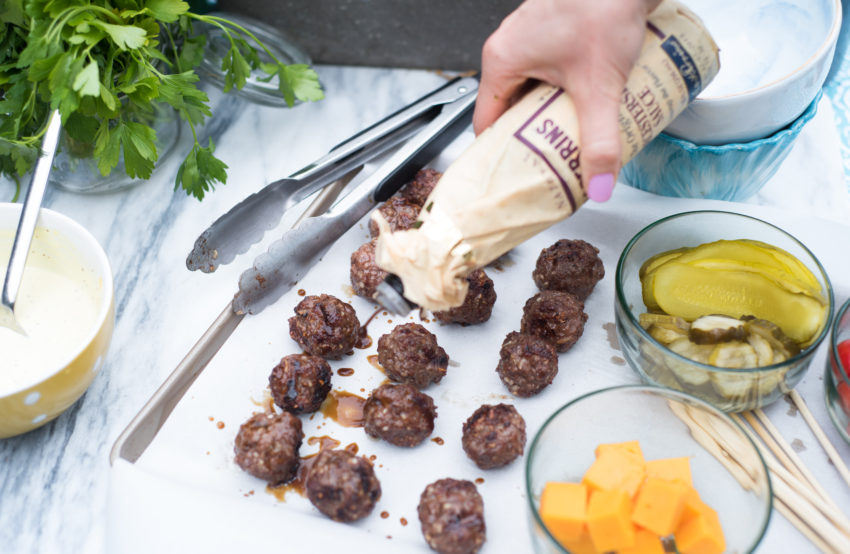 While they are waiting, make the yummy sauce: mayo, plain Greek yogurt, yellow mustard, celery seed. And then…dill pickle juice.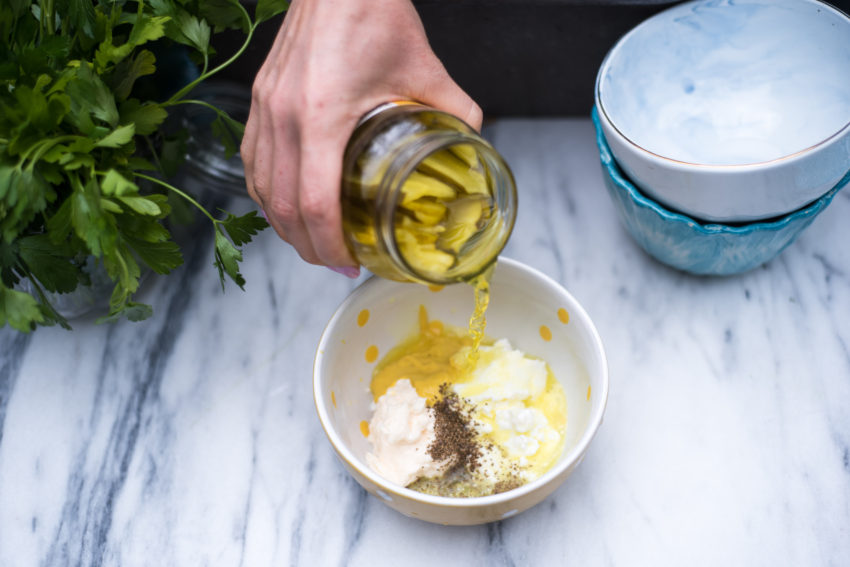 I know it sounds different….but this stuff is addicting.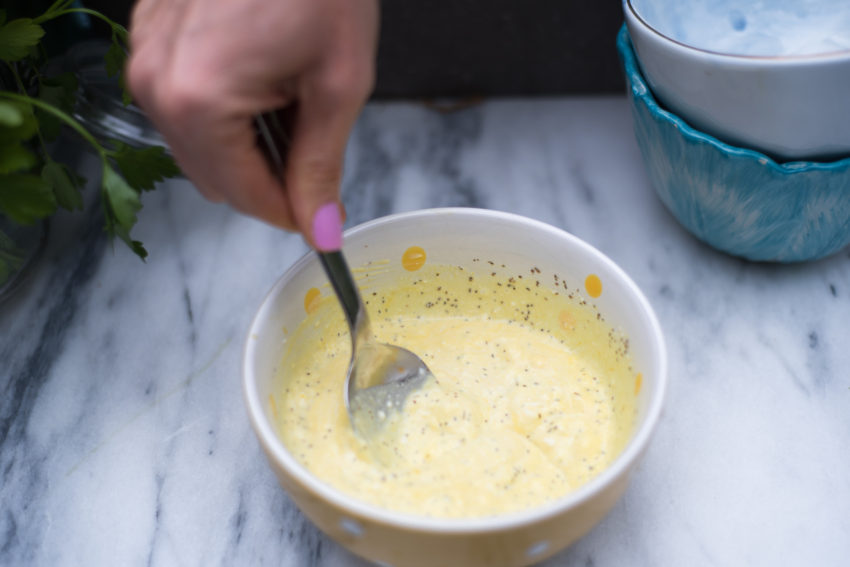 Now it's time to make those Cheeseburger Kabobs: thread a meatball onto a skewer, then add a cheese cube, a dill pickle chip, cherry tomatoes, and another meatball. Whatever pattern suits you…there are no grades nor judgements! Just delicious food, and fun making it. This part would be good for the kids to get involved (with clean hands of course:)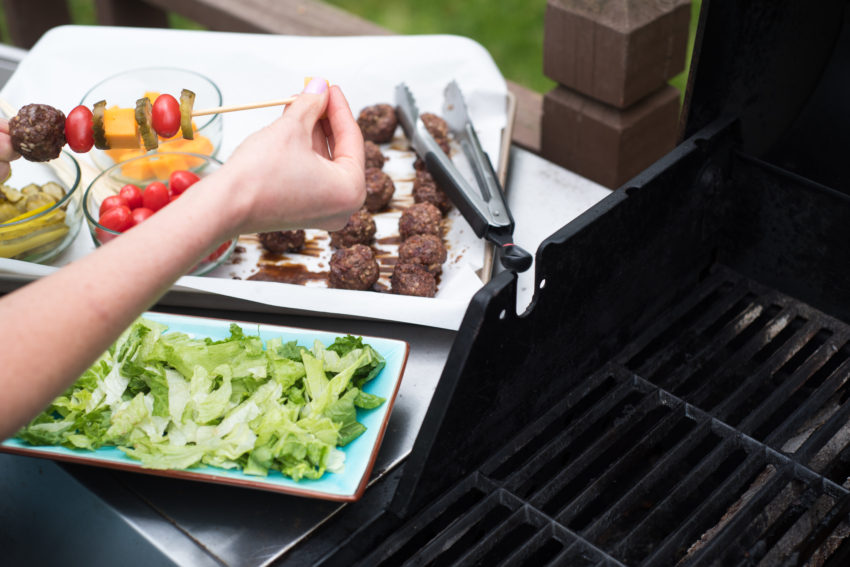 Serve with the sauce, and you have a DELICIOUS healthy meal! No processed carb involved. If you know a diabetic who could use some flavorful meal ideas, please share this with them!

Let me know if you make these – post a pic and tag me! Facebook: Annessa Chumbley, RD; Twitter @AnnessaRD, Instagram: @AnnessaRD; Pinterest @AnnessaRD.
I created this recipe for Albertsons Safeway – I hope you enjoy it!
Ingredients
1 lb grass-fed ground beef
3 tablespoons minced dried onion
1/2 teaspoon garlic powder
1/4 kosher salt
1 tablespoon Worcestershire sauce
16 small cheddar cheese cubes
16 dill pickle chips
16 cherry tomatoes, any color
Most-Delicious-Sauce-Ever:
1/4 cup light mayonnaise
1/4 cup plain Greek yogurt
1/4 cup dill pickle juice
3 tablespoons yellow mustard
1/2 teaspoon celery seed
Preparation
1. Prepare grill by brushing with oil and heating to medium-high. In a medium bowl, add beef, dried onion, garlic powder and salt. Gently mix with hands until ingredients are evenly incorporated. Shape into 16 (1 ounce) balls, firmly packed.
2. Place meatballs on the grill. Cook for 3 1/2 minutes each side, turning once, or until desired doneness. Remove from grill onto a plate. Sprinkle Worcestershire sauce over meatballs and let them rest 5 minutes.
3. Combine all sauce ingredients in a small serving bowl.
4. To make the kabobs: carefully skewer one meatball on, followed by a pickle, cheese cube, tomato, and another pickle, cheese cube, and tomato. Add on a second meatball.
5. Serve kabobs immediately with sauce! Enjoy!
Pro tips:
– waiting until meatballs are fully seared on the grill makes them easier to flip. Use a spatula to gently turn them over.
– make sauce the night before and store in the refrigerator. It gets one step out of the way, and the sauce tastes even better the next day!
– use stacker pickles instead of pickle chips to create a different-looking kabob. Weave stacker on to skewer by folding it a few times.
prep time: 15 minutes
total time: 25 minutes
Serves: 8
Serving size: 1 kabob (2 meatballs, 2 cheese cubes, 2 pickle chips, 2 cherry tomatoes) with 2 tablespoons sauce
Nutrition facts: Calories 229, Total Fat 16g, Saturated Fat 6g, Trans Fat 0g, Cholesterol 57mg, Sodium 398mg, Potassium 133mg, Total Carbohydrate 3g, Dietary Fiber 1g, Sugars 2g, Protein 16g, Vitamin A 10%, Vitamin C 9%, Calcium 12%, Iron 9%