Excited to share another recipe I created in partnership with McCormick Spice. As always, all thoughts and opinions are my own.
Love carrot cake? Me too. In fact, it's the only kind of cake I use to actually like. Cake was never my thing….but there was something about carrot cake. It had so much more going on than regular vanilla.
In an effort to stay away from all added sugar, I try to take classic desserts, and spin them into healthful smoothies. I've found this is an excellent way to get my kids to eat (I mean…drink…no, slurp? Yeah, that's it, slurp) healthfully.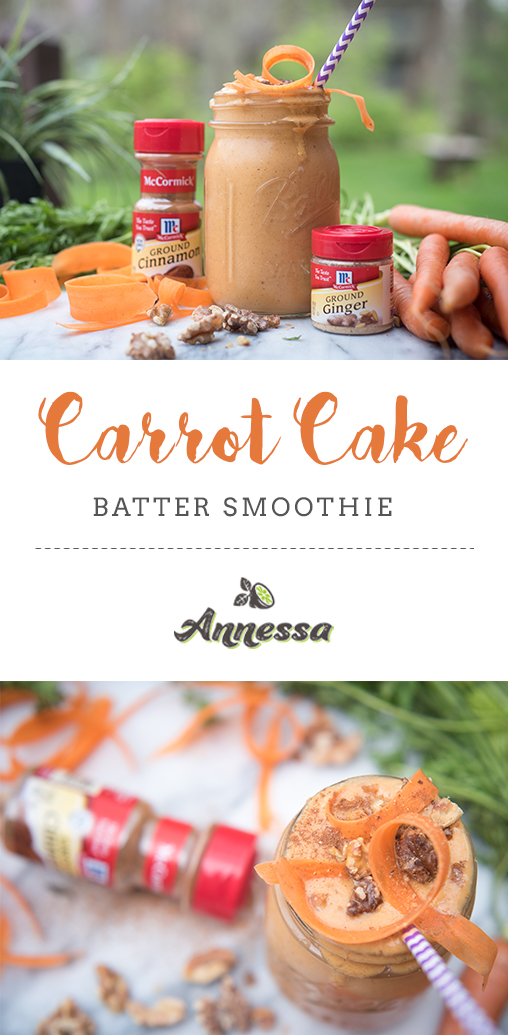 This smoothie I would consider in the meal category – because of all of the benefits it offers: protein, fiber, antioxidants. In other words, it's more of a meal replacement instead of just a protein supplement. I think that substituting an energizing smoothie in place of a lunch or dinner can be a great way to add energy to your day. And this one tastes just like you're licking a bowl of…carrot cake batter 😉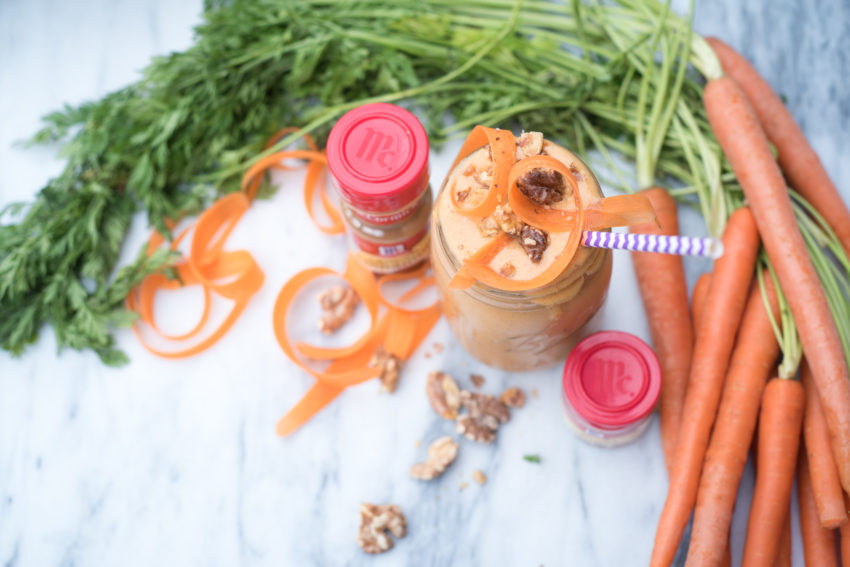 The secret to getting a smooth drink without any "carrot chunks" is to blend the carrot and the unsweetened coconut milk first: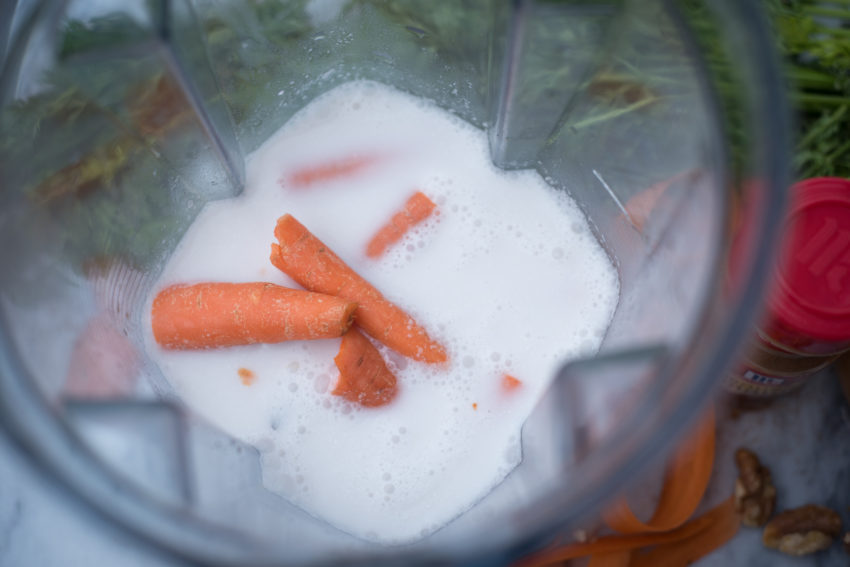 And you have this beautiful golden color, rich in beta-carotene: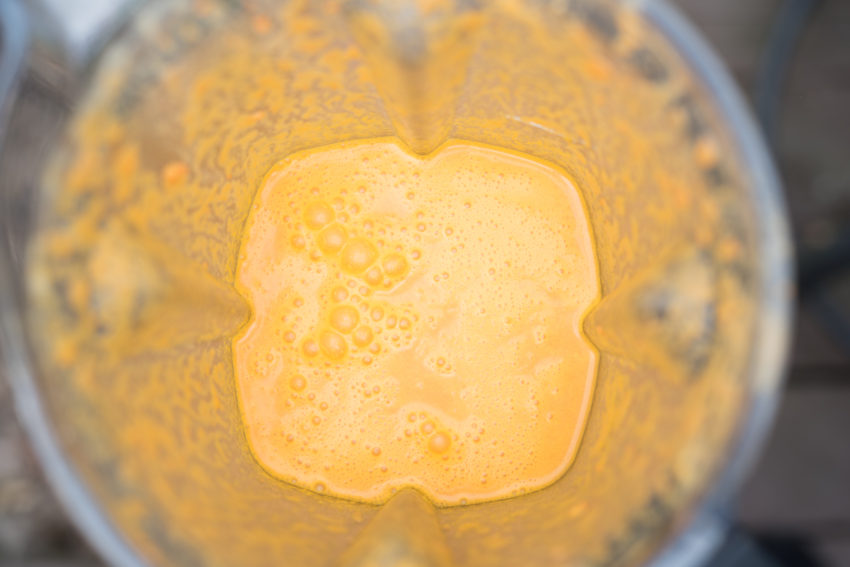 Add just a few more ingredients: your favorite vanilla protein powder, a dollop cashew butter, a date, a few chunks frozen banana and a dash of almond extract. And then the dynamic duo that really make this taste like a dessert….McCormick cinnamon and ginger: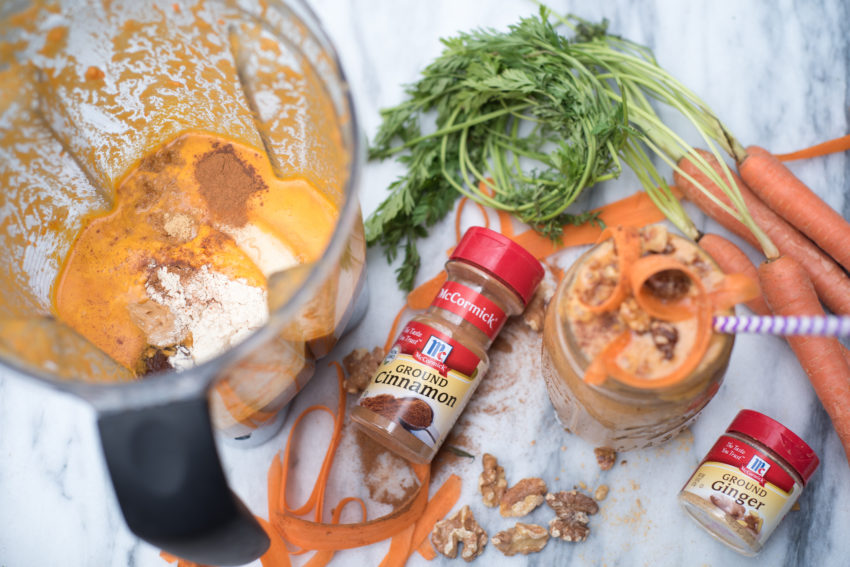 I love to top this with "carrot ribbons"…basically just for fun. Take a peeler and remove some strips of carrot, then twist them around over the smoothie. Add a small handful of toasted walnuts for the brain-boosting Omega-3s, and a good crunch at the end.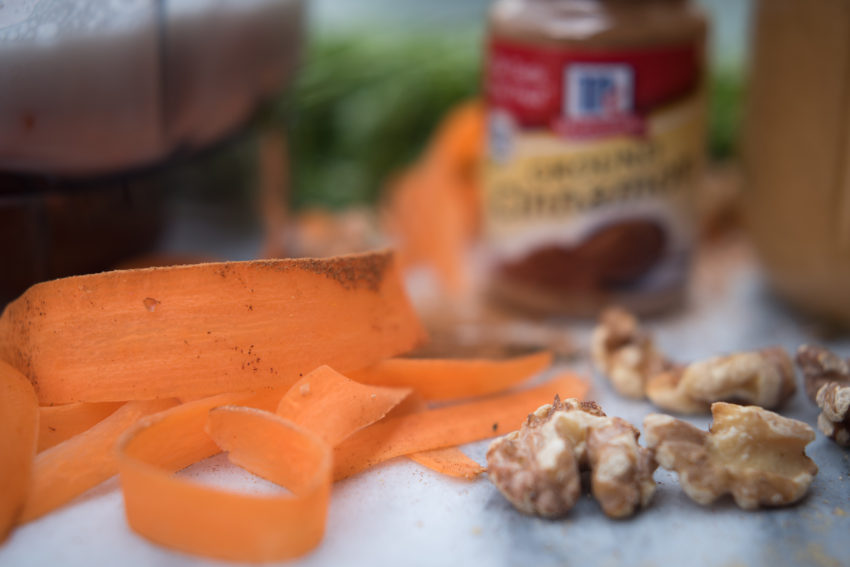 This is my little guy's favorite smoothie! I hope you like it as much as he does! Please stay in touch with my healthy cooking videos on Facebook, and I would love to connect with you on Instagram, Pinterest, and Twitter as well!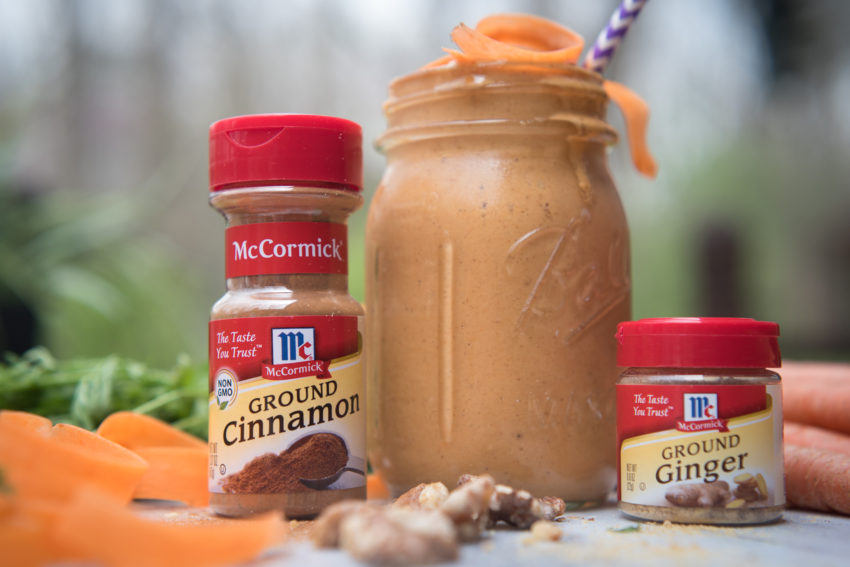 Ingredients
1 cup unsweetened coconut milk
1 large carrot, cut into chunks
1 tablespoon unsweetened cashew butter
1 scoop vanilla protein powder
1 small overly ripe banana, frozen
1 date
1/4 teaspoon almond extract
1 teaspoon ground cinnamon
1/2 teaspoon ground ginger
toppings:
roasted walnuts
carrot ribbons
Preparation
1. In a high-power blender, mix all ingredients. Add ice or vanilla protein powder if desired.
2. Pour and enjoy!