I'm thrilled to be working with Unilever as a 2017 Agent of Change. This post is in partnership with Unilever, but all thoughts and opinions are of course my own.
This time of year means an abundance of peaches, and I'm always thinking of what to do with them (other than eat them straight, of course!) Something I've always wanted to create is a homemade peach tea, sweetened naturally.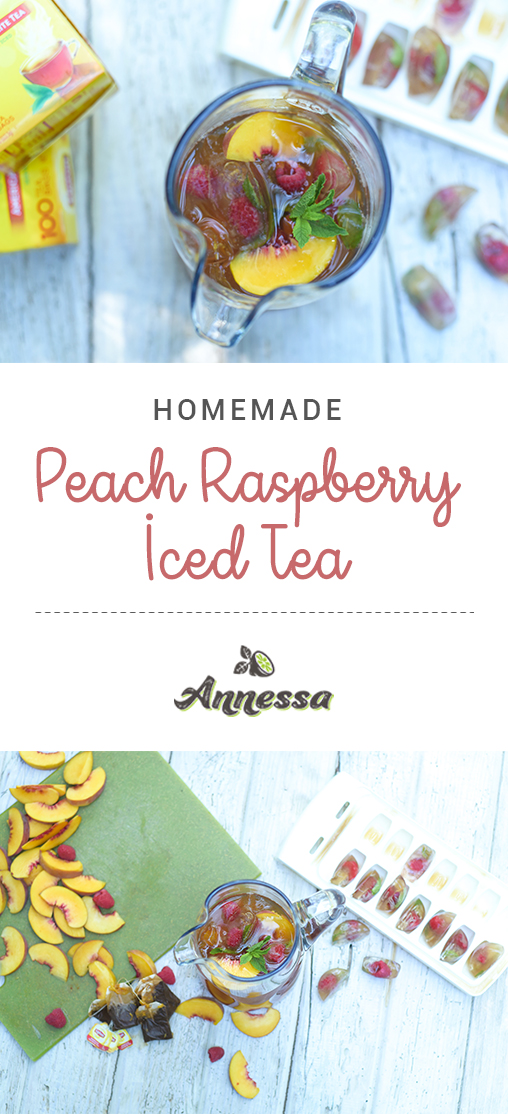 Lipton® Unsweetened Iced Tea is the best to pair with the end-of-the-summer flavors. I've always loved Lipton® since I was a little girl, because it was a love-language for my mom. Whenever we needed comfort or a good talk, she would fix cups of hot Lipton tea with cream and sugar. Since partnering with Unilever, I found another reason to love Lipton®…it's 100% Rainforest Alliance certified, and helps provide farmers and their communities access to education. I love that.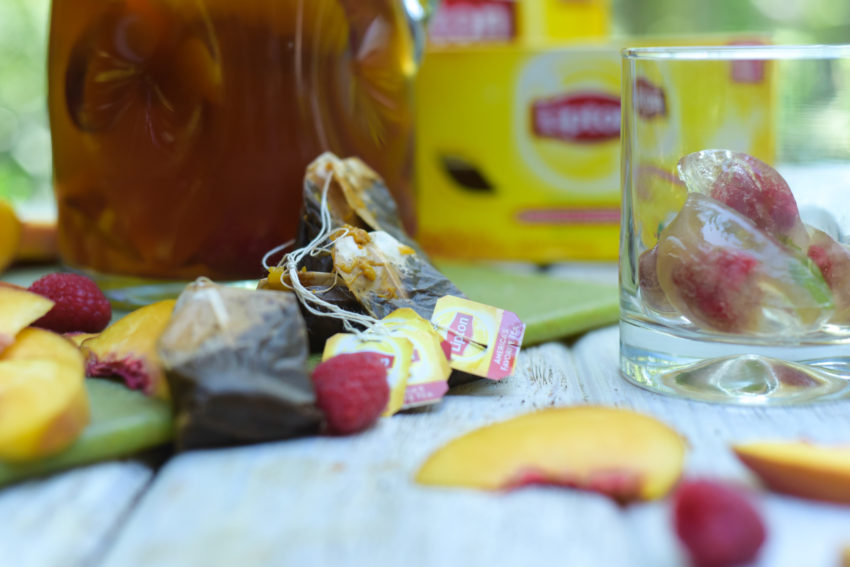 In my quest to create a nutritious full-of-flavor peach tea, I discovered that, it is as easy as boiling those beautiful very ripe peaches. Don't be afraid to use peaches that are a little overly ripe – this is the perfect recipe for them. 
The wonderful thing about this recipe is that the sweeter the peaches, the sweeter your tea will be. You can either let the peaches be your flavor and natural sweetener, or you could add just a bit of either pure honey or 100% pure maple syrup. So fresh peaches and water go into a saucepan…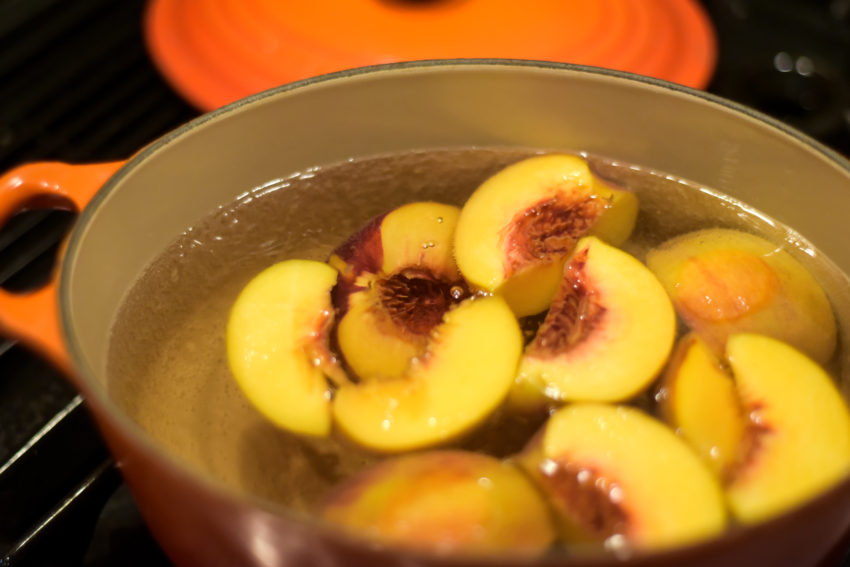 Bring them to a rolling boil…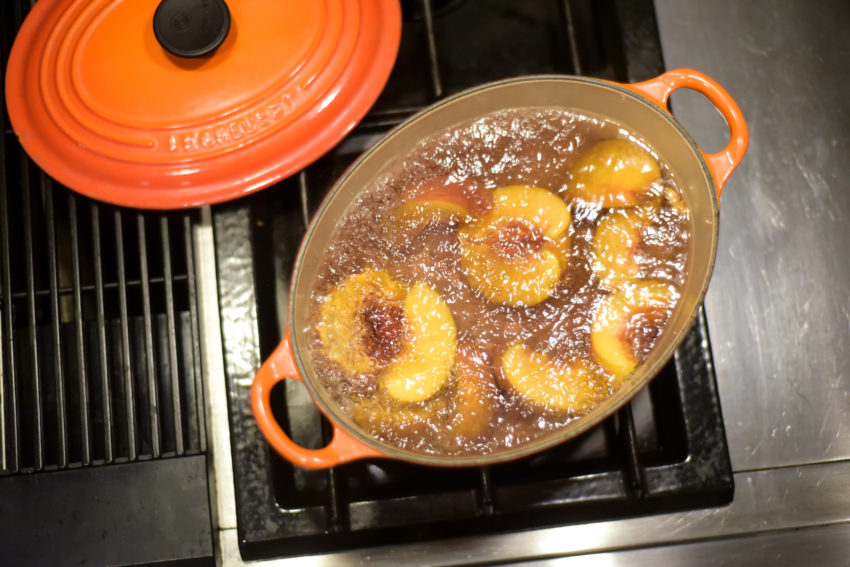 After they've simmered, turn them off and add in 6 bags of delicious Lipton® Black Tea. I like to knot all the tea bags so they stay together…just something I always do. Let the tea bags do their magic, while you press the simmered peaches with back of a fork on the other side of the pan. This infuses the tea with a full-force of peach flavor.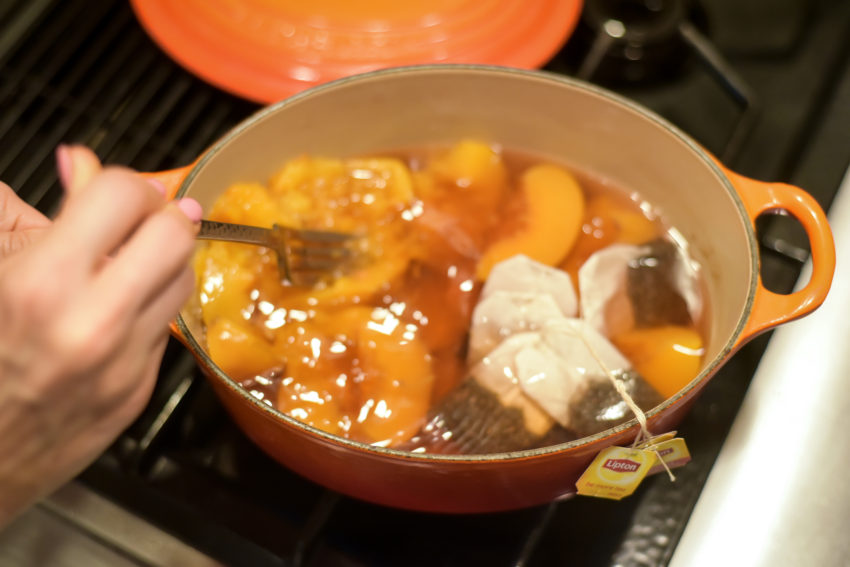 Run this mixture through a strainer…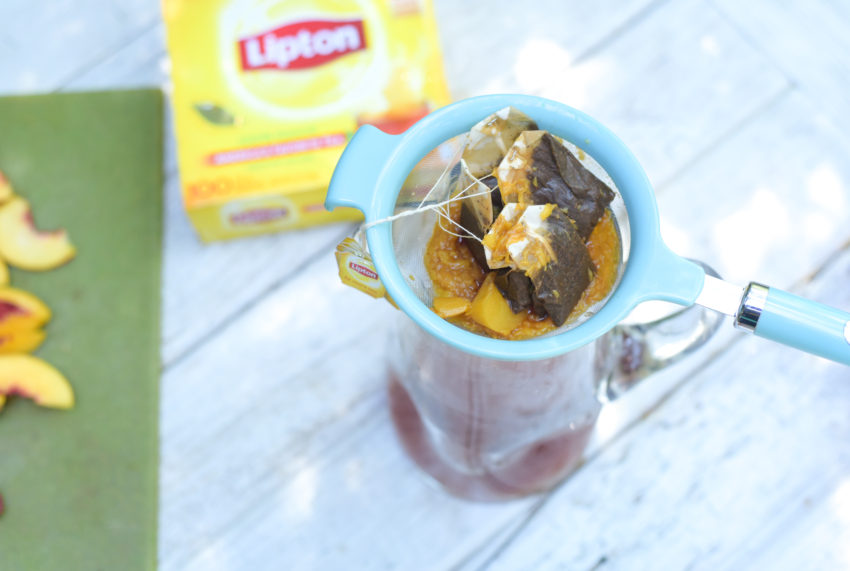 And then into a pitcher with ice, more sliced peaches, frozen raspberries, and fresh mint.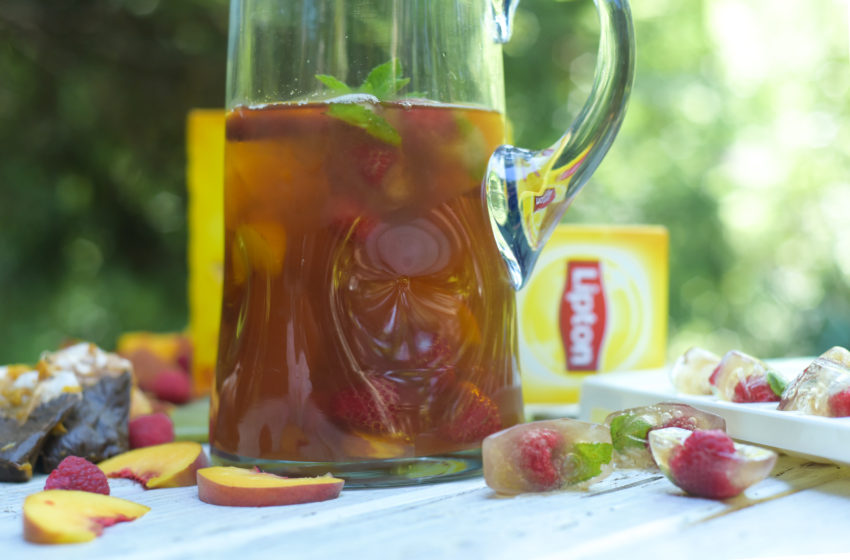 I also discovered that making peachy-tea ice cubes was a fun way to capture these flavors! And preserve any fresh raspberries that may be left over. Just add a raspberry and a mint leaf to each ice-cube tray. Then fill the tray with this delicious homemade peach tea and freeze.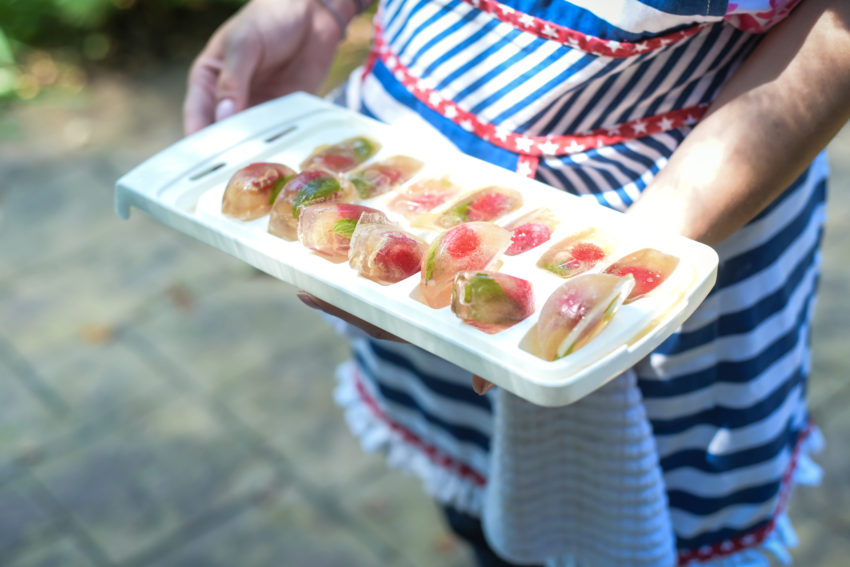 Did you know that daily consumption of at least 400mg of flavonoids (a plant nutrient found in tea) helps maintain a healthy heart. This benefit can be achieved by consuming 3-4 cups of brewed tea. A cup of Lipton® Black Tea contains approximately 175 mg of flavonoids per cup.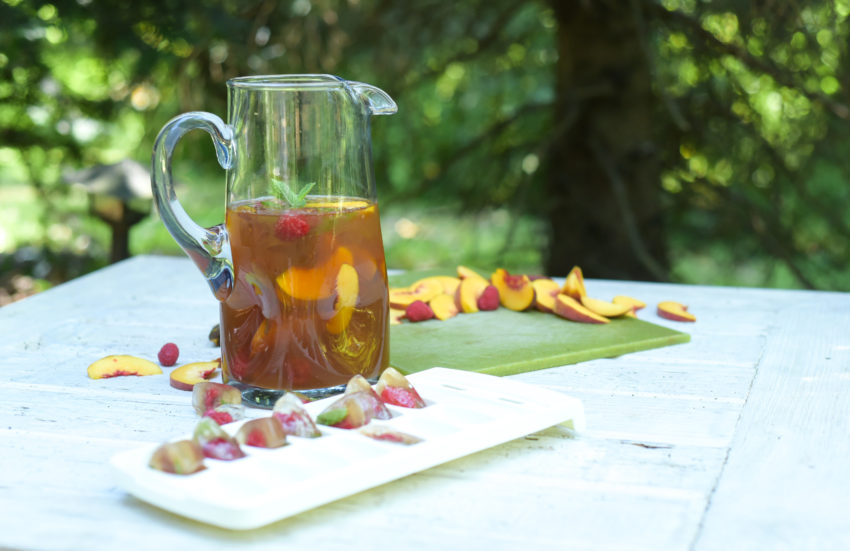 I would love to know what you think!  We enjoy this naturally-sweetened tea for dinner…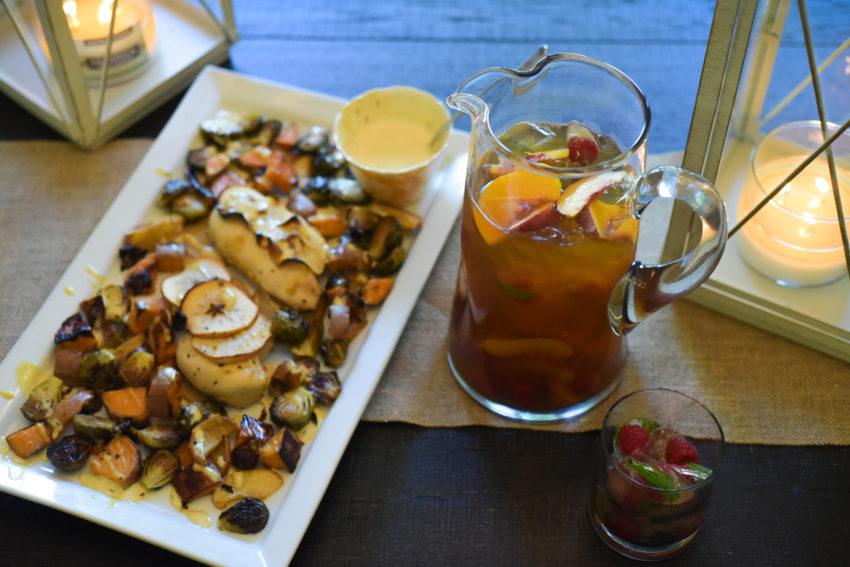 And I would love connect with you on Facebook, Instagram, and Pinterest, and support your nutritious and delicious cooking journey there! If you make Homemade Peach Tea, tag me. I love to see what you make. 
Ingredients
6 fresh ripe peaches, sliced & pit removed
6 Lipton® Black Tea
2 tablespoons 100% pure maple syrup or raw honey, optional
16 ounces raspberries, frozen
mint leaves
Preparation
1. In a medium saucepan, add 4 of the sliced peaches to 5 cups fresh water. Pour in maple syrup if using. Bring to a boil, then reduce heat and simmer for 5-6 minutes.
2. Turn off heat, and add tea bags. Gently mash peaches with a fork against the opposite side of the pan from the teabags. Let tea & peaches steep 8 – 10 minutes.
3. Strain the peach mixture into a clear pitcher. Fill pitcher with ice, frozen raspberries, the rest of the sliced peaches and a sprig of mint. Serve!
Serves: 4-6
Prep time: 10 minutes
Total time: 20 minutes