Lately monthly I've had the honor of being able to welcome the local NBC affiliate, WTHR 13, into my kitchen to do a series of recipes and health tips! People have been asking about a healthier version of a pizza to serve on game day, so I decided to cross Buffalo chicken with my Basic Cauliflower Crust. The results were delicious!!!
Start with the very easy Basic Cauliflower Crust. A low-carb and gluten-free way to enjoy pizza…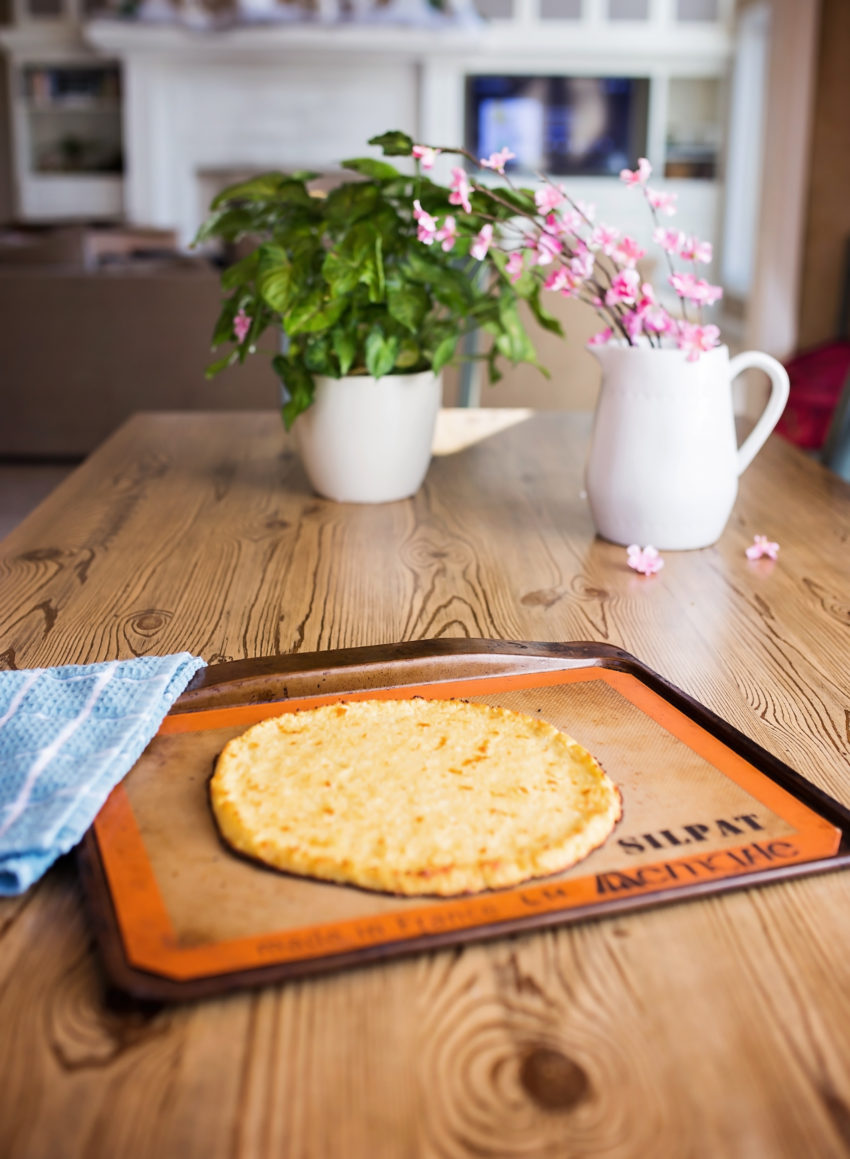 I developed that recipe so it would fit any toppings you want to add! We've topped it with fresh tomatoes and avocado, or caramelized on and balsamic drizzle, or this…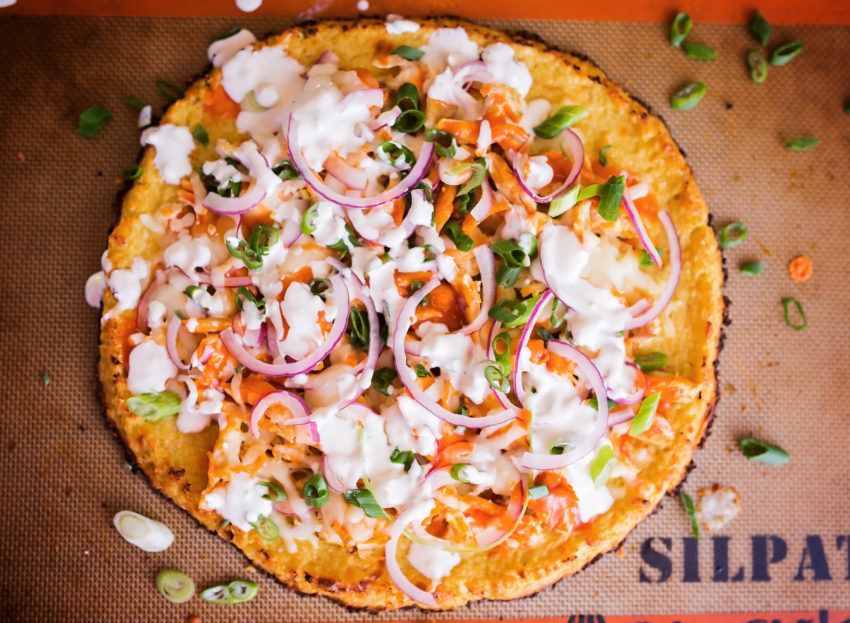 So for the Buffalo Chicken version, I used rotisserie chicken, because usually for a game night, we are throwing party foods together quickly. Or, you may have some chicken left over from another recipe that you could use. Splash that chicken with Frank's hot sauce, and then top it on the pizza. If you wanted to add shredded mozzarella cheese, sprinkle it over the chicken, and then put it back in the oven for a few minutes to melt…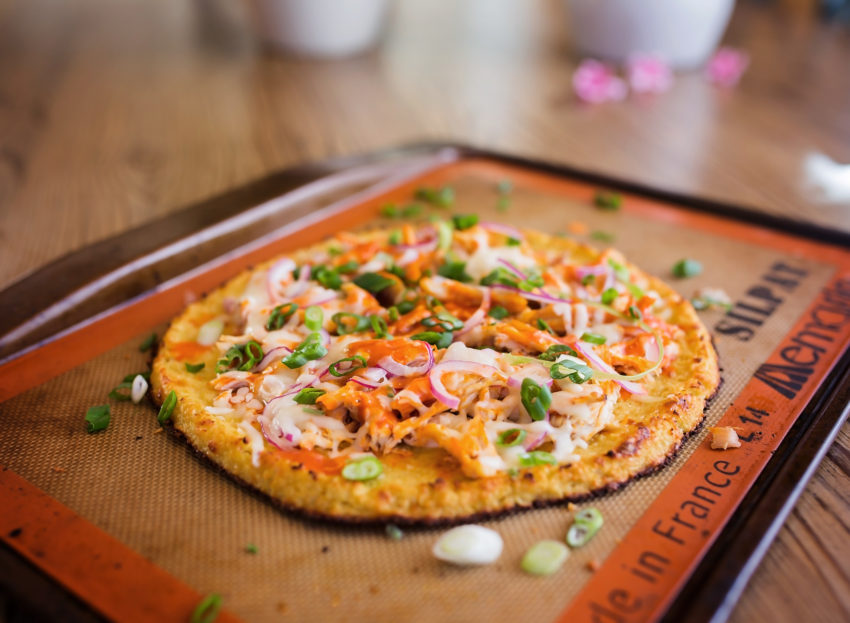 Also sprinkle on some other toppings: thinly sliced red onion, chopped green onions, THEN, drizzle on the Best Ever Bleu Cheese Sauce.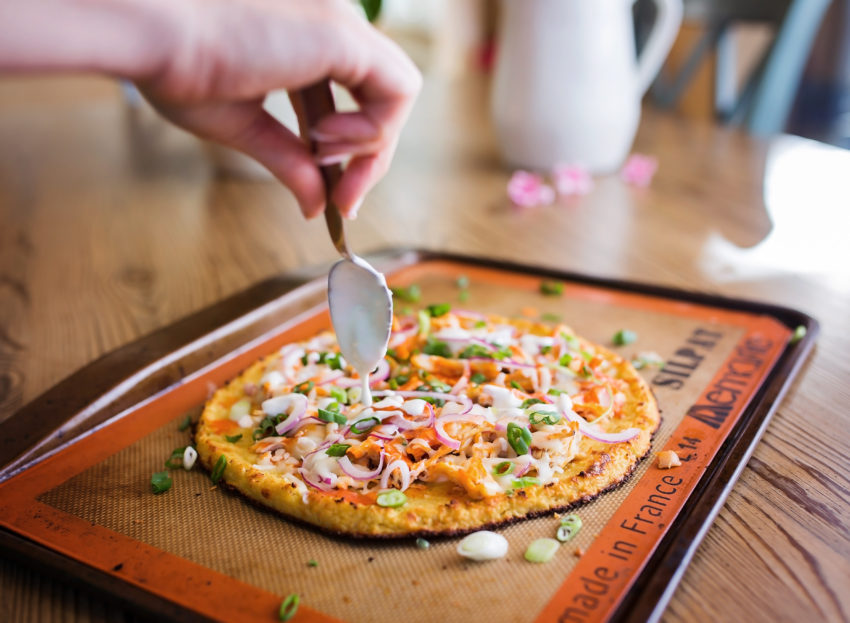 I peeled some "celery ribbons" to add to the middle, just for fun! Anything Buffalo flavored is usually served with bleu cheese sauce and celery, so this keeps it classic! …but feel free to leave the celery ribbons behind if you prefer.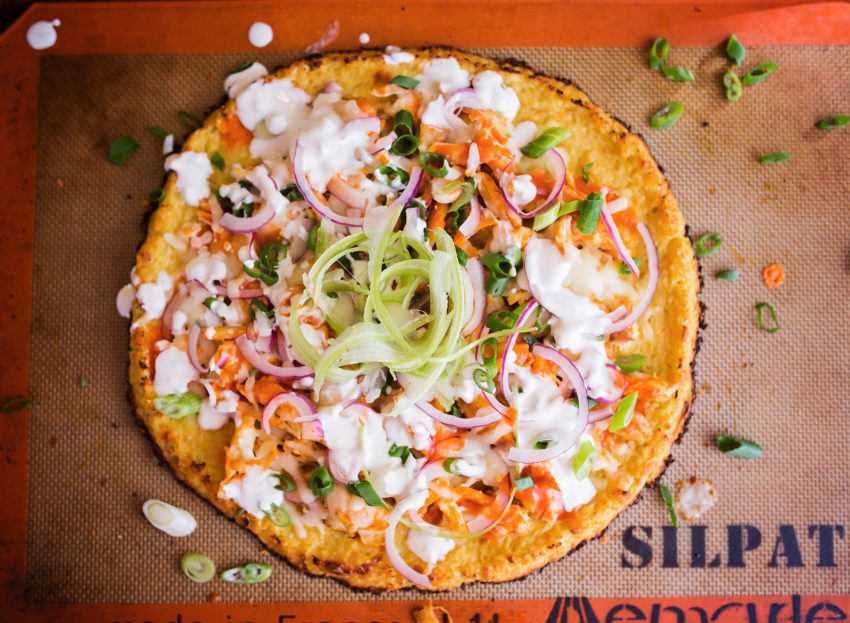 Slice and enjoy immediately!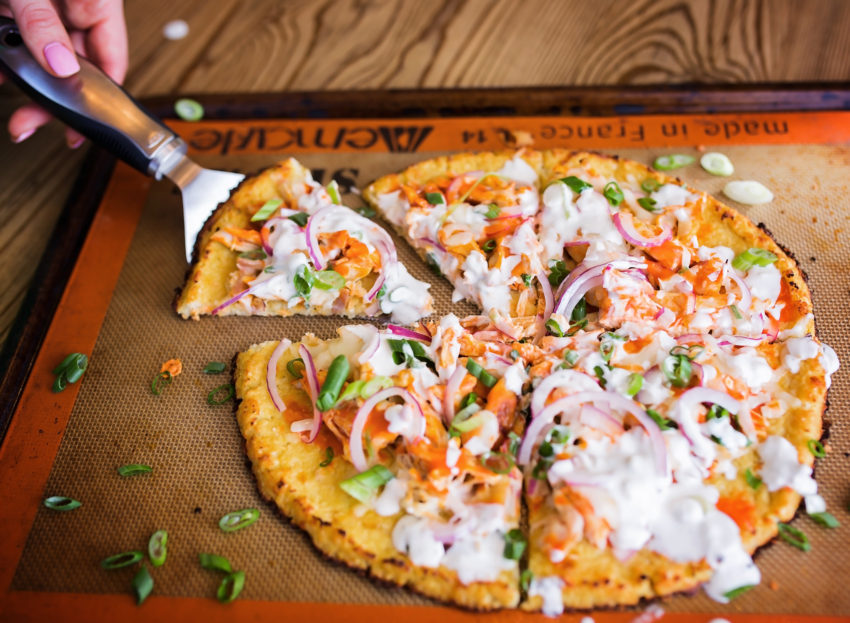 Thankfully, everyone at the station enjoyed it. I hope you do too!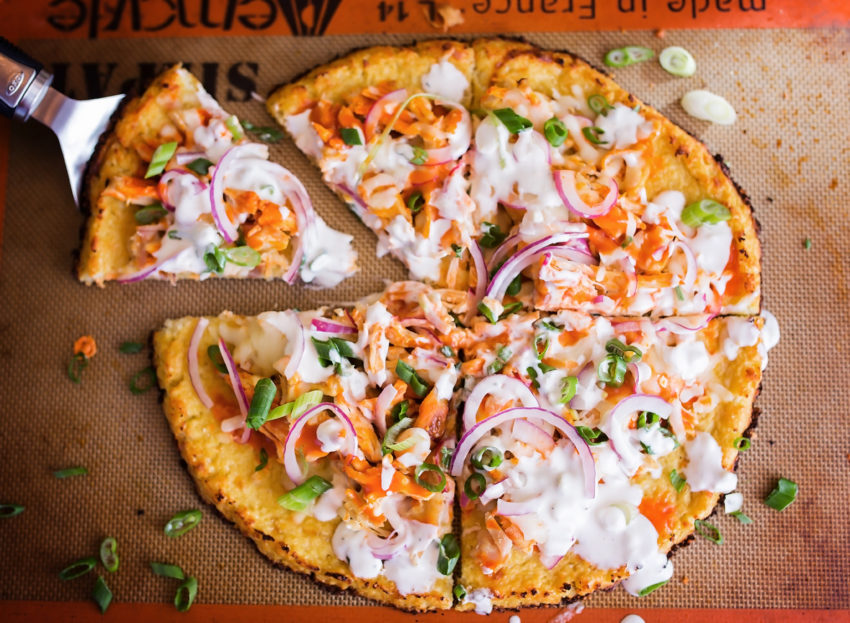 Ingredients
1 recipe Basic Cauliflower Crust
1 cup shredded rotisserie chicken
4 tablespoons Frank's Hot Sauce
1/4 red onion, sliced thinly
2 tablespoon chopped green onion
1/4 cup Best Ever Bleu Cheese Sauce
1 rib celery, peeled
Preparation
1. In a small bowl, toss shredded chicken with hot sauce. After the cauliflower pizza crust has come out of the oven, spread shredded chicken covered in hot sauce evenly over the pizza. At this point, if you want to add shredded mozzarella cheese, sprinkle it over, and then pop it back into the oven for 3 minutes, or until melted.
2. Sprinkle on red onion, green onion, and drizzle on Bleu Cheese Sauce. Top with celery if desired. Slice and serve. Enjoy!
Serves: 4