Making a homemade sauce or dressing is actually really simple, and typically SO much better for you! You can avoid preservatives, processing, and you control the levels of what goes in. The best part is, it tastes so much better too!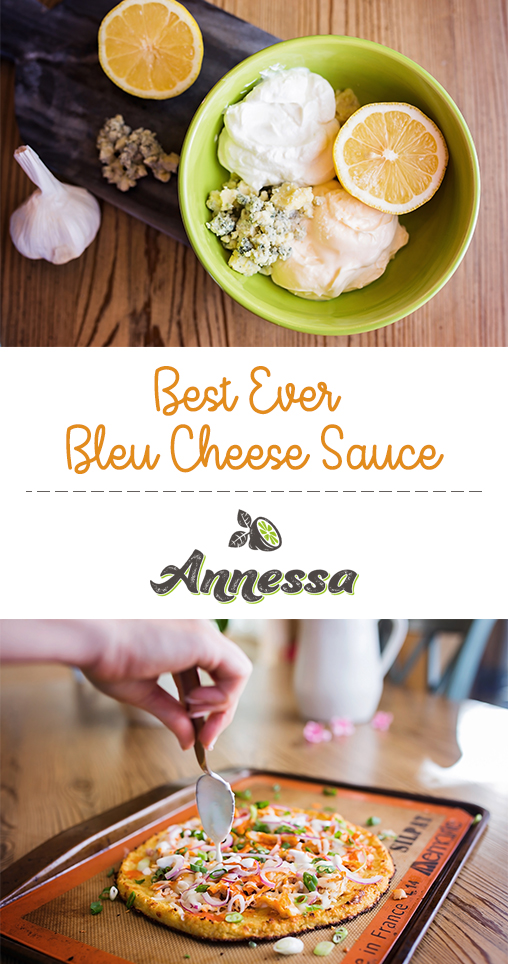 My dad always loved bleu cheese sauce and dressing, and he LOVES this concoction I make….which is a great testimony for how good it is in case you were skeptical. For my healthy recipes, I feel like if I can convince my dear father, I can convince anyone! lol. My Best Ever Bleu Cheese Sauce contains easy ingredients: bleu cheese crumbles, fresh garlic (the secret weapon), a tang of fresh lemon, and then a dollop of mayo and a dollop of plain thick and creamy Greek yogurt to boost the protein…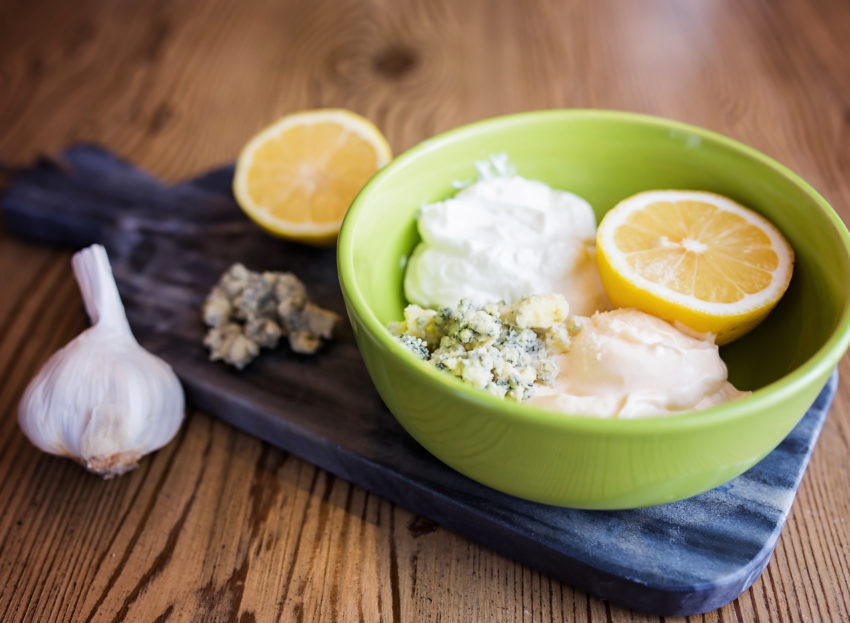 Stir that together, and add a little water to thin it out for a sauce. I drizzle this on top of Loaded Buffalo Chicken Pizza with Cauliflower Crust…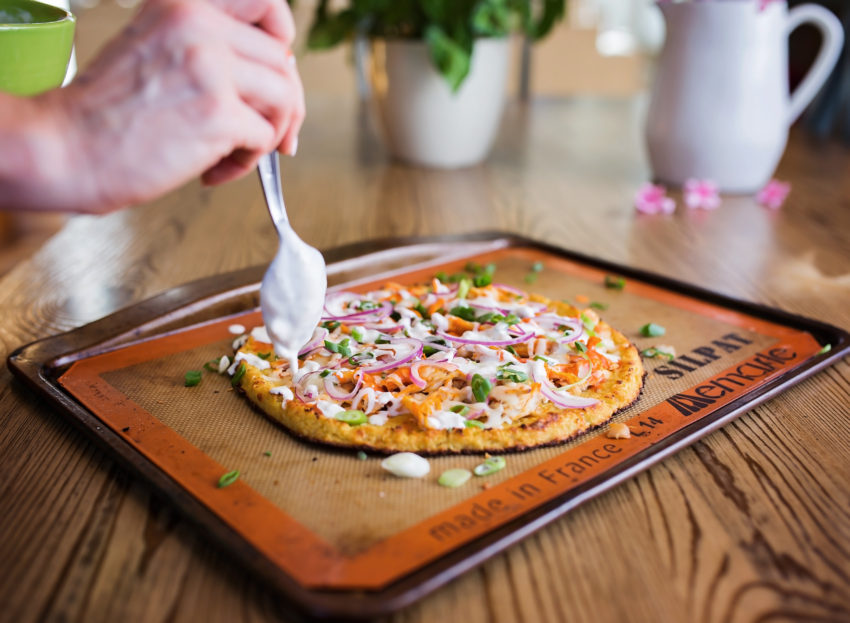 And I also use it to dip radishes in (seriously – that combo is amazing!) So use it with any vegetables. But when it comes to the pizza, it really drives that buffalo chicken pizza home!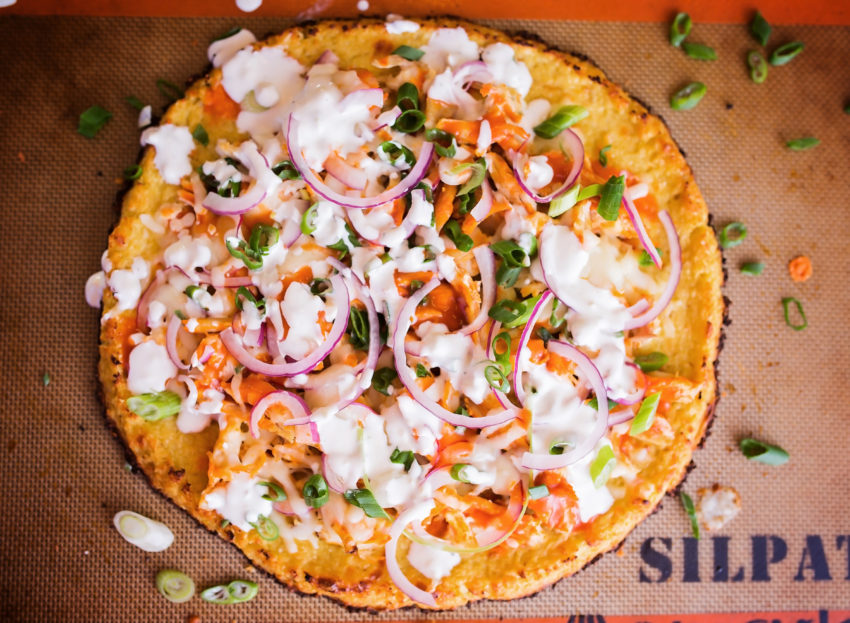 This recipe can be easily doubled, used as a dressing, dip, or sauce. Add a little freshly ground black pepper if you like! I would love to know if you try it…leave me a comment below!
Ingredients
1/4 cup mayonnaise
1/4 cup plain Greek yogurt, such as FAGE
2 tablespoons bleu cheese
1 clove garlic, grated
1/2 teaspoon kosher salt
squeeze of half a lemon
Preparation
1. In a small bowl, stir together all ingredients.
2. Let it sit in the refrigerator until ready to use. Stir in a tablespoon or two of water until you get the consistency of a sauce, dressing or drizzle that you prefer. Store in the refrigerator and use within a week!
prep time: 5 minutes
serving size: 2 tablespoons
serves: 6