I have been making this dip for a loooong time….it just also took me this long to make a post and photos out of it!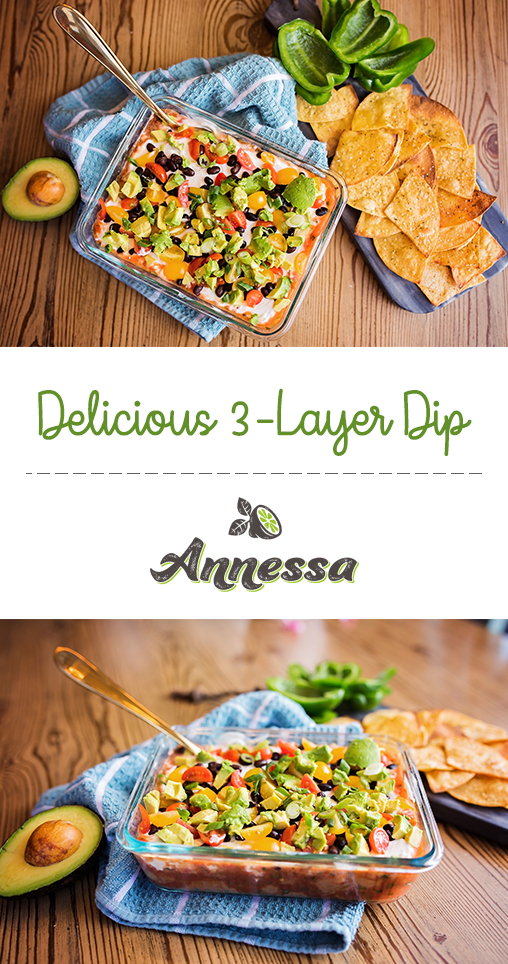 It's one of those recipes that I make so often that I didn't think to add it to this website, or distribute it to my patients, but every time I make it, the recipe gets requested. I guess that's a good indication that I need to share it!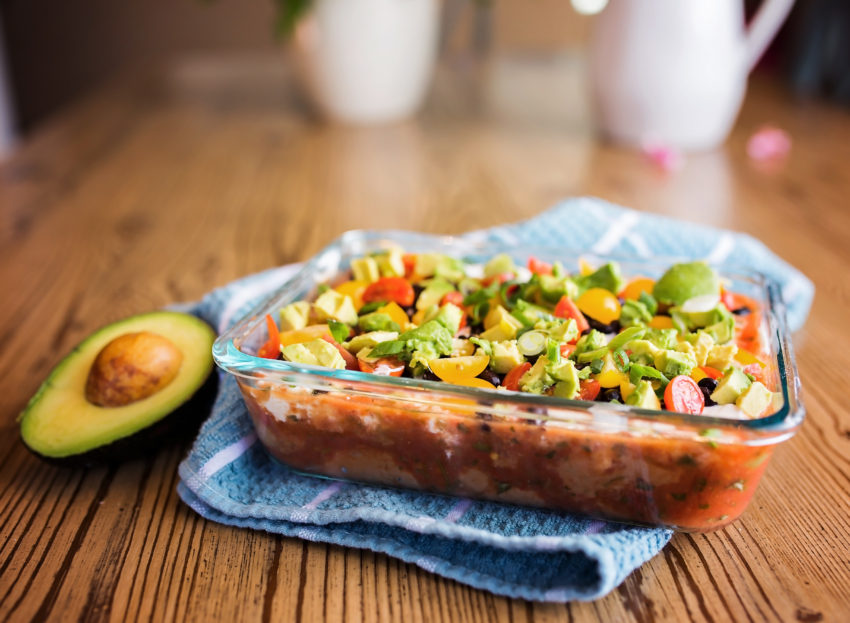 Um, so, I'm realizing that one of the reasons why I didn't think to write it up as a recipe is because of what a no brainier it is. Literally start with these two foods: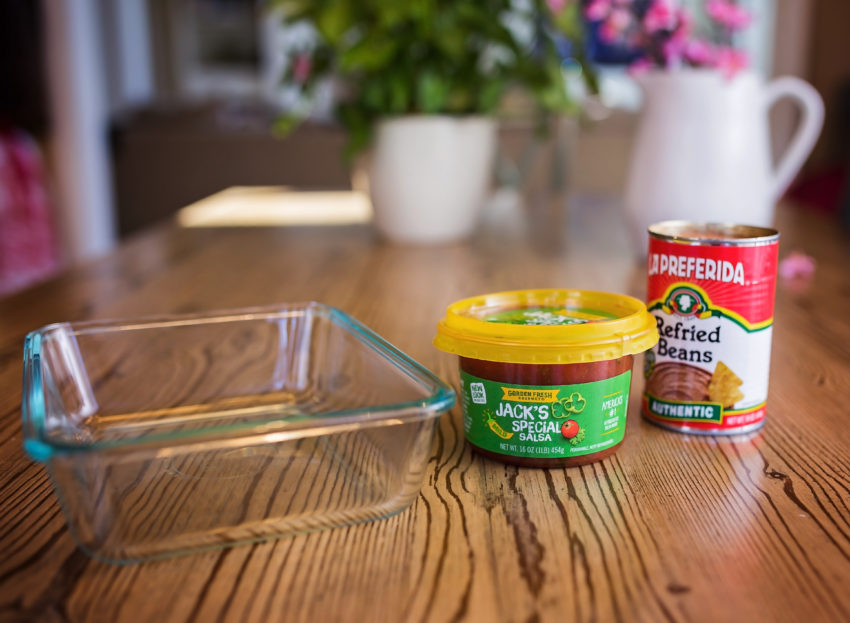 And mix them together in an 8×8 baking dish (so no extra clean-up for all you mommas out there:)….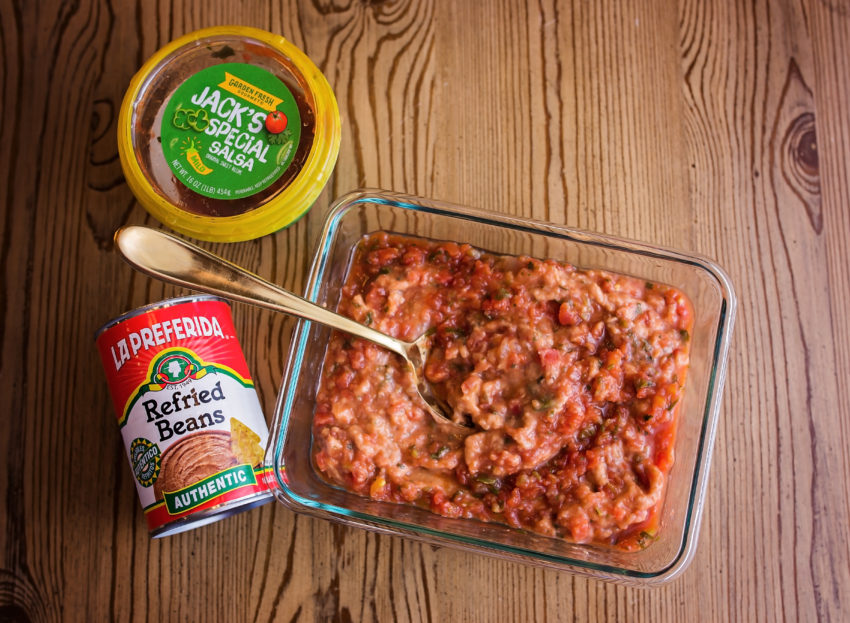 Now take a break from how exhausting that was. After of course you've put it in the oven.
For the second layer, spread on thick, rich, creamy nonfat Greek yogurt. I prefer FAGE, but you can use whatever you like…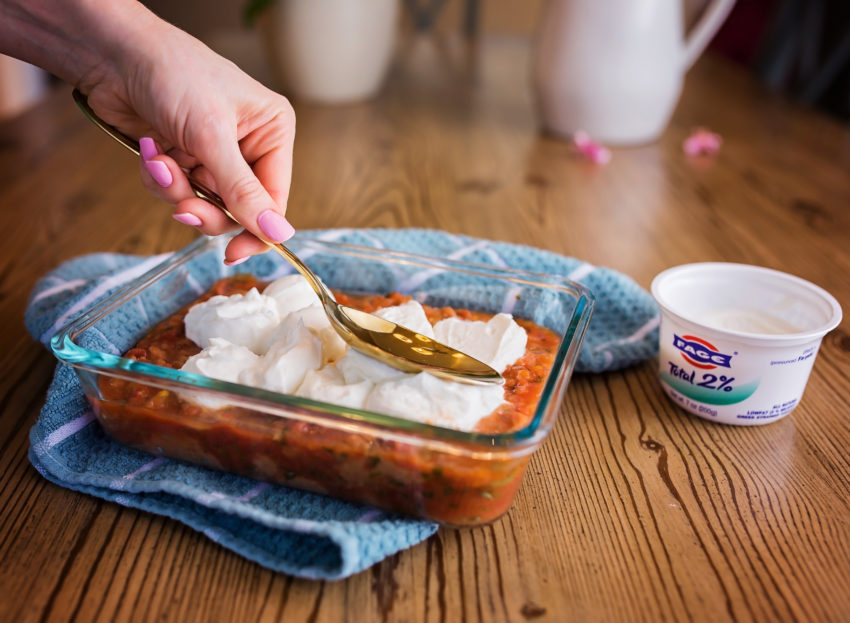 And the third layer is a combination of fresh, garden-tasting, super-delicious sliced grape heirloom tomatoes, creamy ripe avocado chunks, intense-tasting black beans, a sprinkle sea salt, and then some green onion or flat-leaf parsley if you have it on hand (or, ahem, *cough* cilantro; which, I would never have. But you might. So use it here if you do!)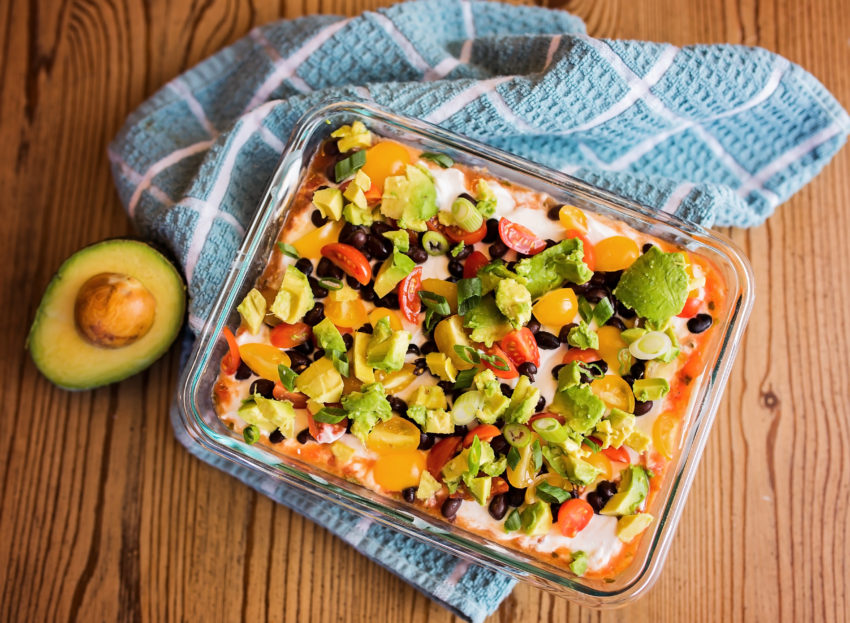 I love to serve this with Homemade Baked Chips, or slices of dip-able green bell peppers.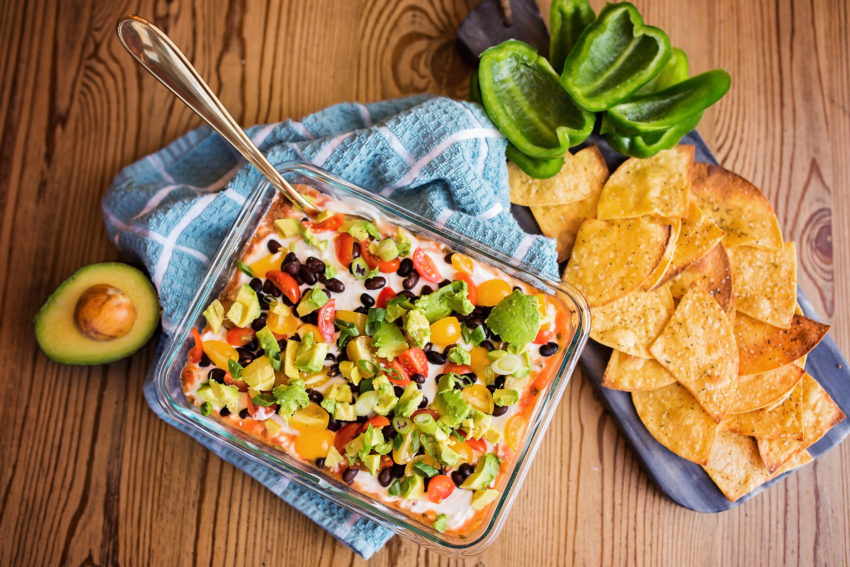 I think this would be delicious as a sauce to go along with grilled chicken too. But for now, enjoy it however you like!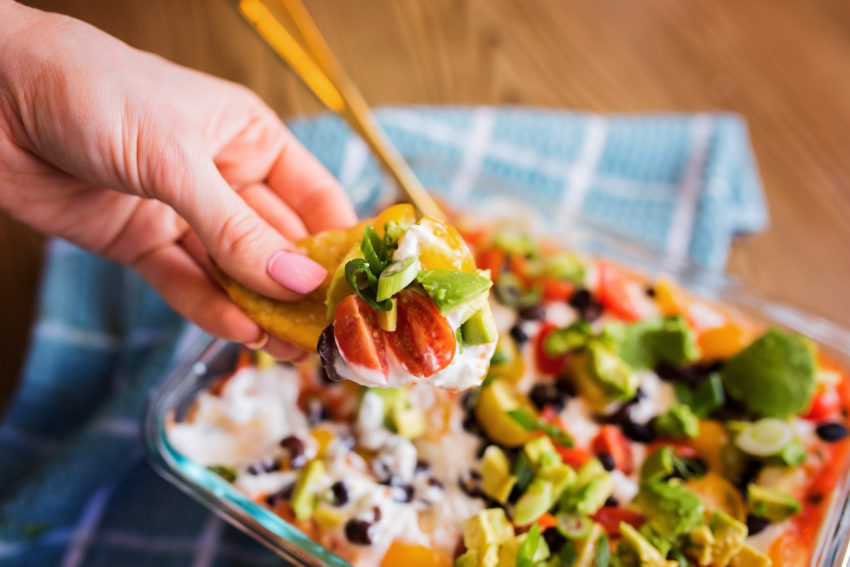 Ingredients
16 ounces salsa
1 can refried beans
1/2 – 3/4 cup 0% fat Greek yogurt
1/2 cup black beans, drained and rinsed
1 small avocado, diced or scooped into small chunks
1 cup cherry tomatoes, sliced
sea salt
Preparation
1. In an 8×8 glass baking dish, combine the refried beans and salsa, stirring together until the two mixtures are fully mixed together. Place in the oven at 400 degrees F for 20 minutes, until hot and bubbly.
2. Remove and let cool slightly, then top with Greek yogurt, smoothing the yogurt out into an even layer.
3. Sprinkle black beans, avocado, and cherry tomatoes on top. Sprinkle on sea salt. Serve immediately!