GINGERBREAD!!!! Who loves that flavor? I see it on everything from my favorite Starbucks stop, to coffee creamers at the store, to kid's cereals and many desserts. I get kicks out of taking a popular holiday flavor, and turning it into something healthful. And this Gingerbread-tasting Granola turned out WONDERFUL!!!!
All mixed in one bowl goes cashew butter, oats, pecans, pure maple syrup, protein powder, and then the spice that give it that holiday zing: cinnamon, ginger and cloves…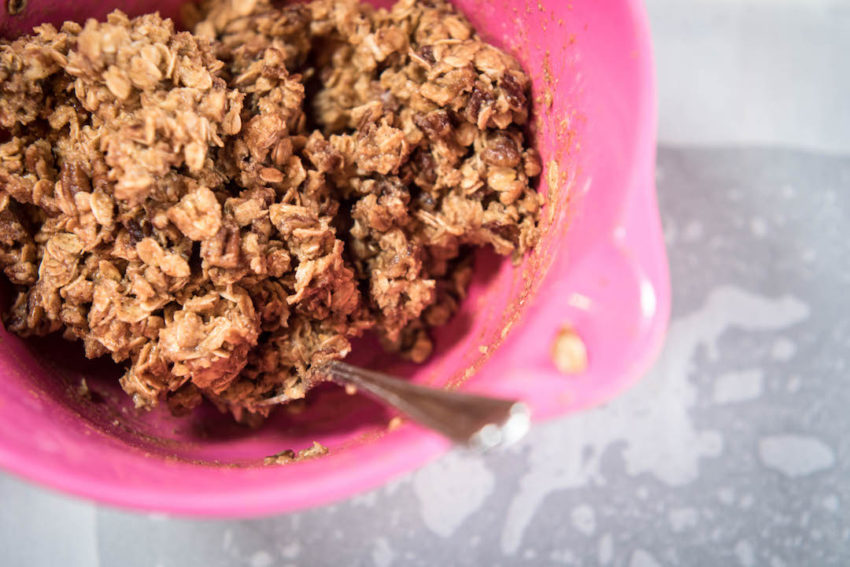 The secret to making good granola (that doesn't take 1 1/2 hours to bake), is making sure it is in a single layer, and using your fingers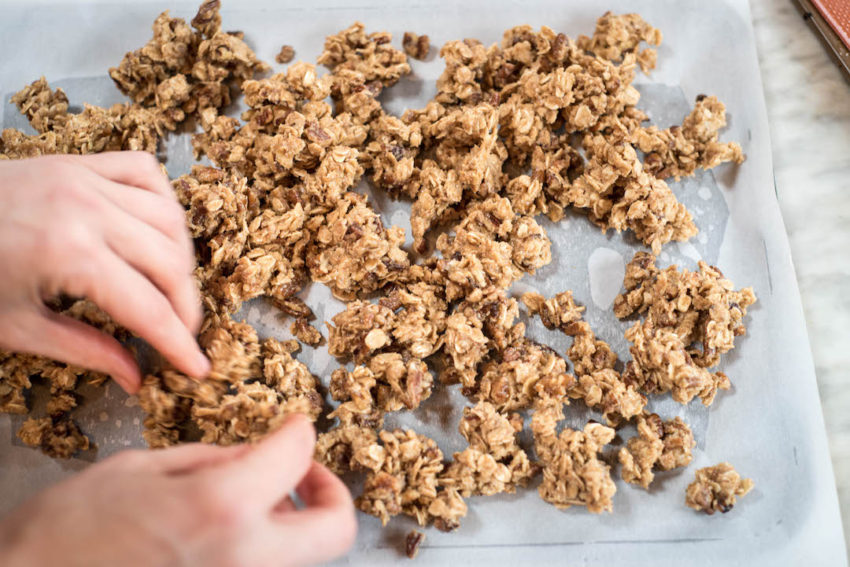 And I have always sprinkled it with a little extra ginger, just because we love it at my house…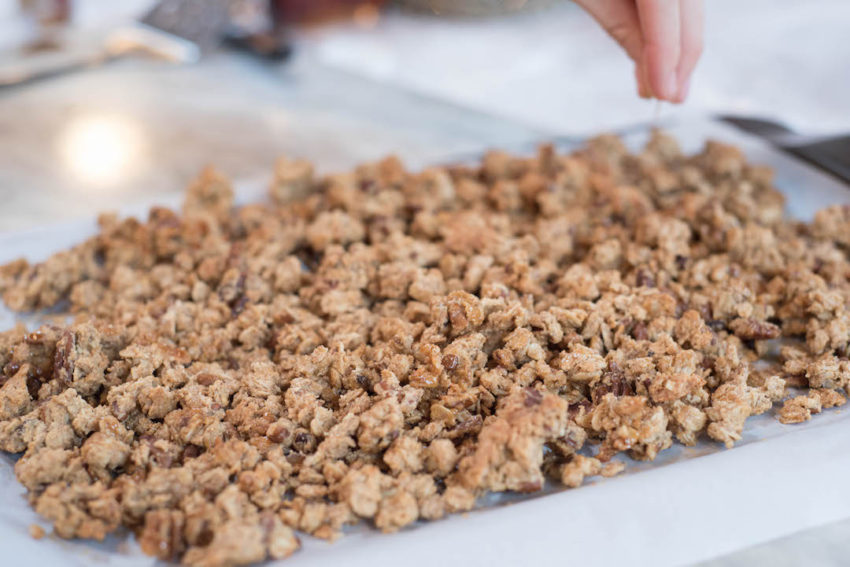 Bake for 30 minutes, and ta-da! Hear the jingle bells and get your taste buds ready. Your house will smell amazing!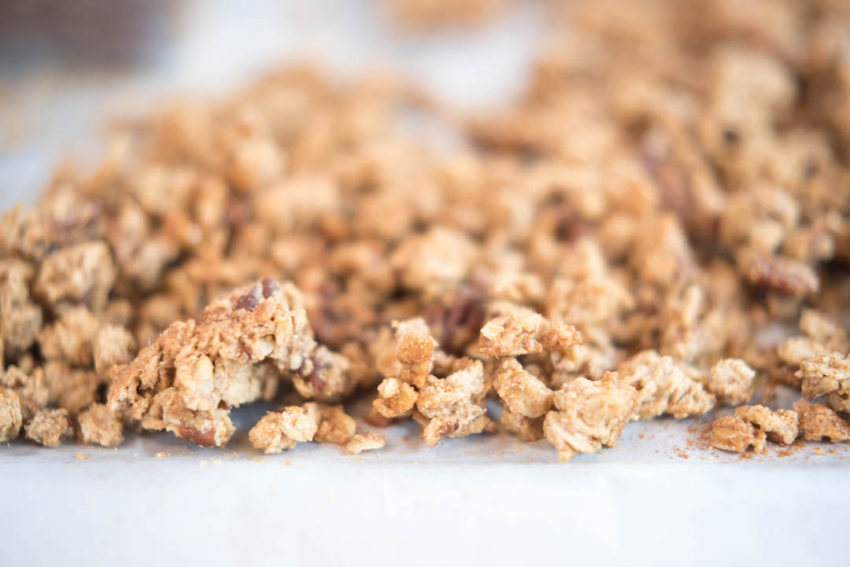 Ingredients
1/2 cup unsweetened cashew butter
1/2 cup 100% pure maple syrup
2 cups whole rolled oats
1 cup raw pecan pieces
2 teaspoons vanilla extract
1/4 teaspoon kosher salt
1 teaspoon cinnamon
1 teaspoon ginger
1/4 teaspoon cloves
1 scoop (or more) vanilla protein powder
Preparation
1. Preheat oven to 275 degrees F.
2. In a medium sized bowl, whisk together maple syrup and peanut butter.
3. Stir in the vanilla, salt, cinnamon, ginger, and cloves, then oats and pecans, until the mixture is evenly coated. Pour on coconut oil and stir. Finally, add protein powder, and fold it in until it has fully coated the mixture. Pour ingredients onto a flat baking sheet covered with parchment paper (this makes for super-easy clean up!), and make sure mixture is in a single, even layer.
4. Bake for 30 – 35 minutes (bake it a little longer for more crunchy granola, a little shorter for more chewier granola).
5. Remove and let granola cool, then break into bite sized pieces and store in an airtight container.
A Few Notes:
– spread granola out evenly & in a single layer on a baking sheet so every bite gets toasted
– bake a few minutes longer for crunchier granola, a few minutes shorter for more chewy granola
– use parchment paper for easier clean up