I created this recipe in partnership with Unilever; all opinions and thoughts are of course my own!
The season of indulgence has begun! Let the focus be about motivation, not deprivation. Beautiful ingredients are something we should be grateful for year-round…but to me, the wonderful thing about this time of year, is that is a season built around sharing that food. I always tell my kids that, "a thankful heart, shares". What does thankfulness in action look like? SHARING. So, I'm happy to share this recipe with you – and many more for the season coming! And I'm excited for all the memories that will be made for you this season as you share around a family table. So yes, delicious flavors this time of year can be found everywhere…and I wanted to supply you with a yummy one to grace your table that won't break your nutrition goals…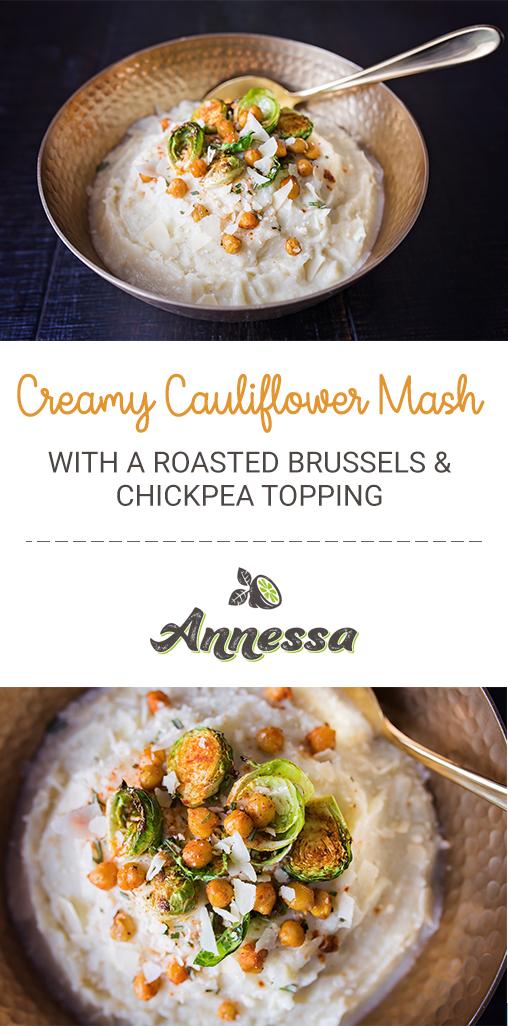 It's creamy, delicious, soooo flavorful…and no one needs to know that it's cauliflower (if that would detour them from trying it. lol. It can be our secret). Cauliflower is a beautiful veggie that can be used as a canvas to make just about anything: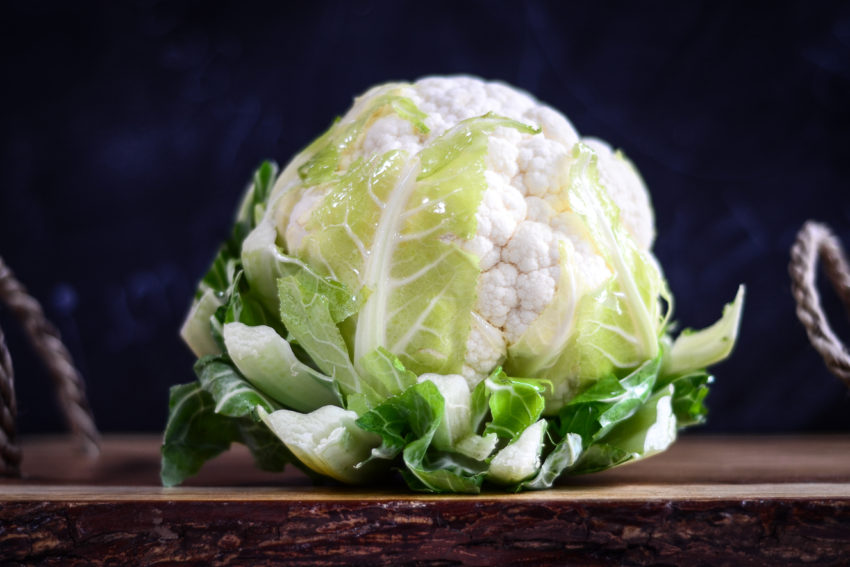 Simply steam the cauliflower by putting it in a pot with an inch of water – or veggie broth for added flavor, 1/2 teaspoon of salt, garlic, and a tight-fitting lid. After it simmers for around 20 minutes, it should be fork-tender and ready to be mashed. The easiest way I've found to mash it is in the food processor. Drain first! Then add in just a few other ingredients: parmesan cheese, freshly ground black pepper, and a tablespoon of I Can't Believe It's Not Butter!® It's Organic! – the secret to making it rich and creamy…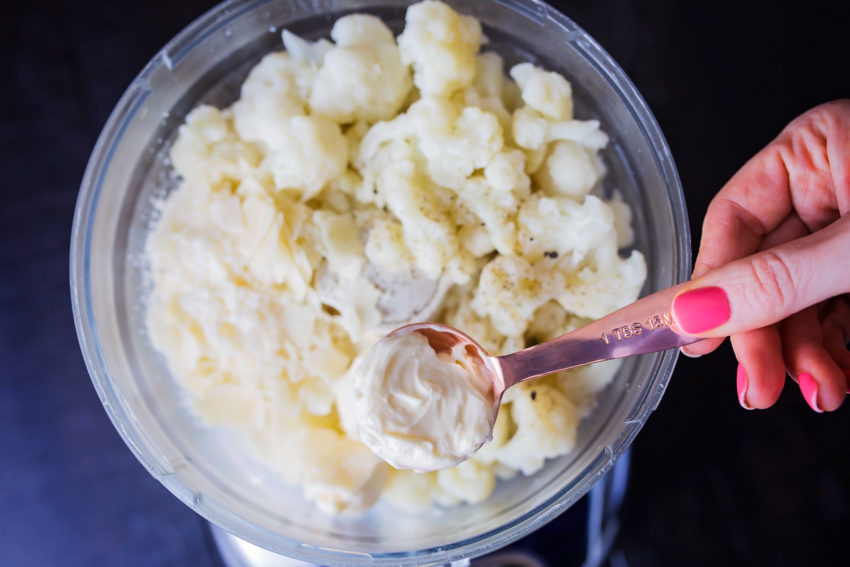 I Can't Believe It's Not Butter!® It's Organic! is an organic buttery spread, with plant-based oils similar to those found in avocados and almonds. What I appreciate is that their ingredients come straight from the sustainable sources, and are non-GMO, and certified organic.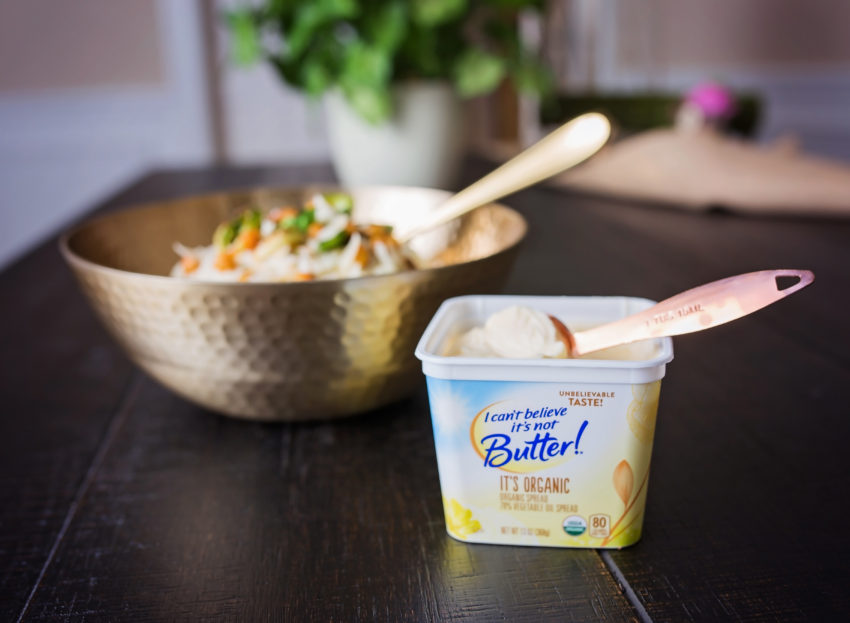 I love to top Creamy Cauiflower Mash with something crunchy to contrast, and brussels sprouts with chickpeas are the perfect combination…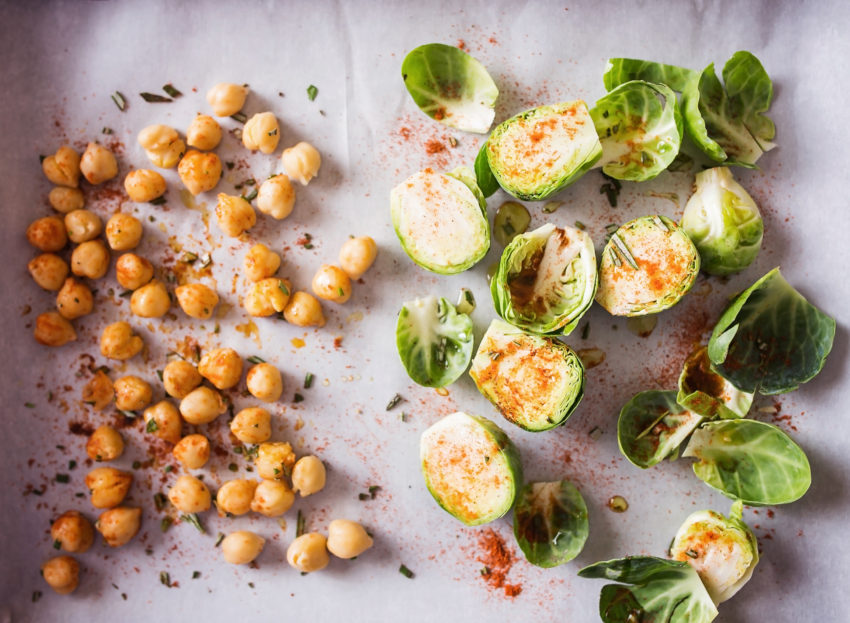 Those get roasted just for 15 minutes, to crunchy perfection.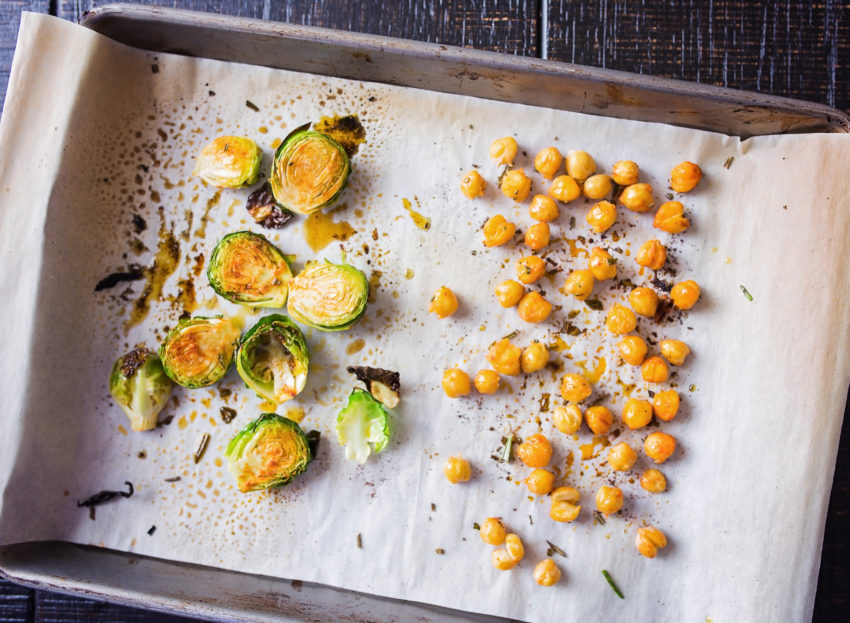 Serve the creamy mashed cauliflower with brussels sprouts and chickpeas as a crunchy topping. It is such a yummy and comforting side dish…but will help you with your health goals, instead pulling you back!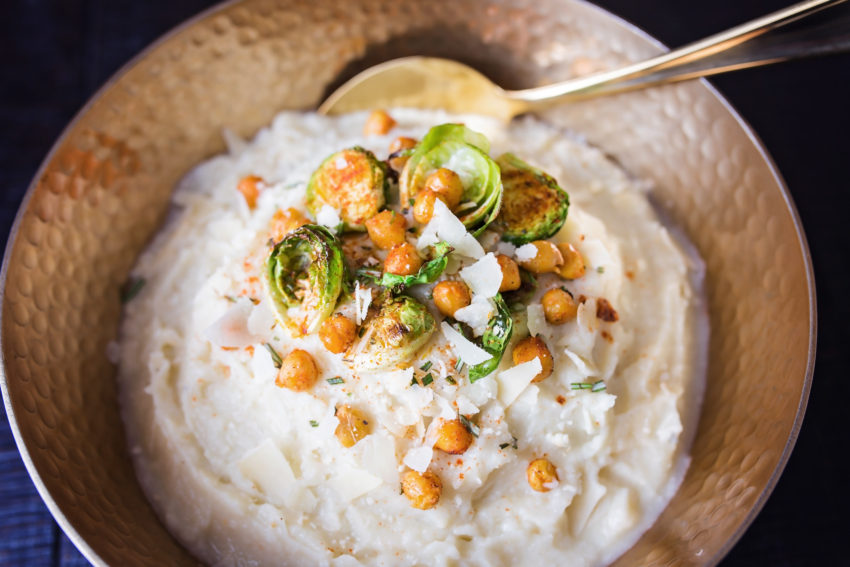 Ingredients
2 heads cauliflower, cut into florets (about 6-7 cups of florets)
1 large clove garlic, grated
1/2 teaspoon kosher salt
vegetable broth – about 2 cups
1 tablespoon I Can't Believe It's Not Butter!® It's Organic!
1/2 cup shredded Parmesan cheese
freshly ground black pepper
topping:
1/4 cup chickpeas, drained, rinsed and dried
4 brussels sprouts
1/2 teaspoon paprika
1/2 teaspoon chopped fresh rosemary
Preparation
In a large pot add cauliflower florets, grated garlic, and kosher salt. Add just enough vegetable broth or water – about 1/2 to 1 inch from the bottom of the pot. This will help steam the cauliflower. Bring that liquid to a boil, then reduce to a simmer and put on a tight-fitting lid. Simmer just until the cauliflower is fork-tender, about 15-20 minutes.
Meanwhile, toss ingredients for topping on a baking sheet and spray generously with nonstick olive oil cooking spray. Roast at 450º for 15 minutes, until Brussels sprouts and chickpeas are crispy and crunchy. Remove and let rest.
Drain cauliflower and add it to a food processor along with I Can't Believe It's Not Butter!® It's Organic!, Parmesan cheese, and freshly ground black pepper. Process until smooth and creamy.
Scoop mashed cauliflower into a bowl, top with roasted Brussels sprouts, chickpeas, extra sprinkles of Parmesan cheese, and added black pepper if desired. Serve hot!
Prep time: 10 minutes
Total time: 25 minutes
Serving size: 1/2 cup
Serves: 8