This may be my favorite smoothie ever. It tastes just like it sounds. Blueberries are little wonders – they are small but packed with giant powers, and those powers go to work on the brain, helping your memory. They are the one food I recommend trying to eat a handful of everyday in the summer. But, this smoothie can be made with frozen blueberries any day of the year. Also, don't skip on the cashew butter, it is what really gives it that "muffin batter" taste!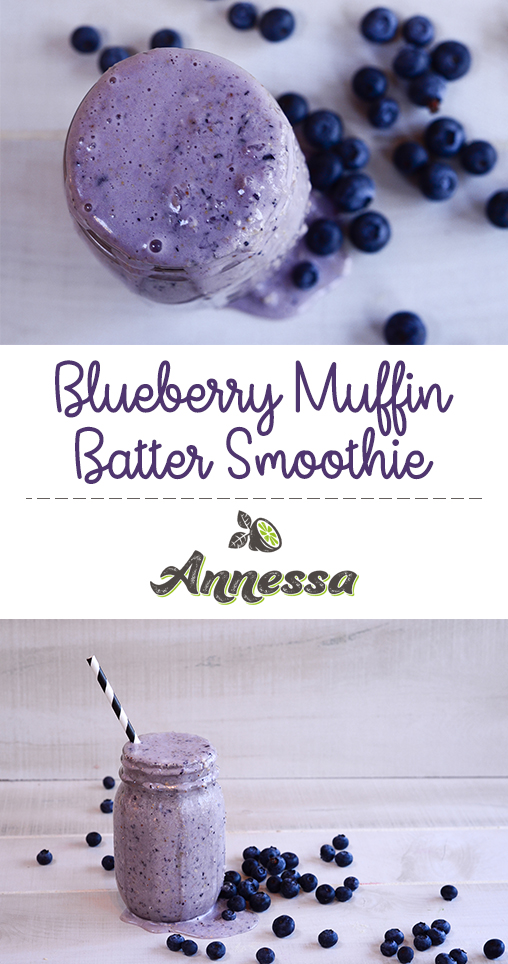 I created this recipe for Albertsons/Safeway, and when I did, we made three batches of it and stood in the kitchen slurping it down!  
Ingredients
3/4 cup vanilla almond milk
1/3 cup blueberries, fresh or frozen
2 tablespoons whole oats
1 1/2 tablespoons cashew butter
1/2 teaspoon vanilla extract
ice
1/2 scoop vanilla protein powder, optional
Preparation
1. In a blender, combine all ingredients until smooth.
2. Add ice and pulse the blender for a thicker smoothie. Enjoy!
Serving Size: 2
Prep Time: 5 minutes