Watch out! If you like tartar sauce, I hope you loooooove this stuff…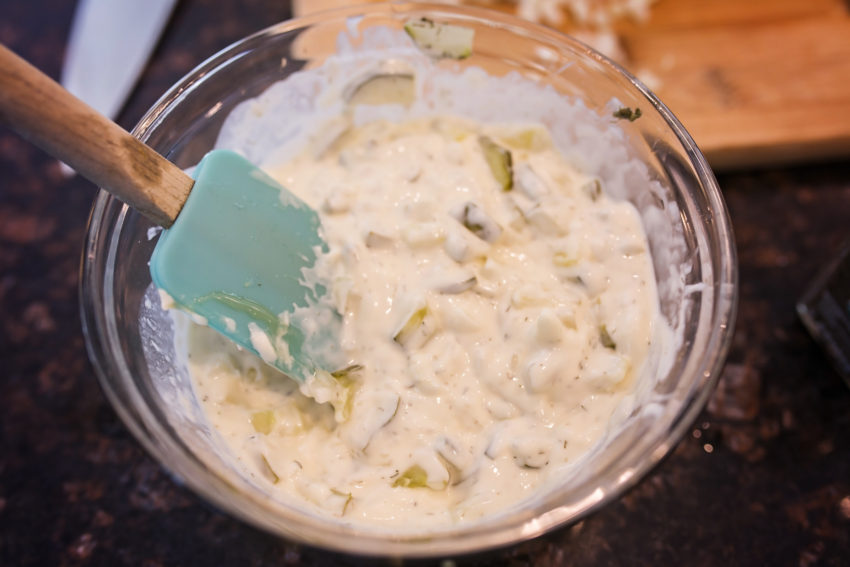 It's pretty simple, but the amount and kind of ingredients are super important. Starting with the pickles. They MUST be Claussen dill pickles. A big fat cup of them. To chop them finely, slice them lengthwise first…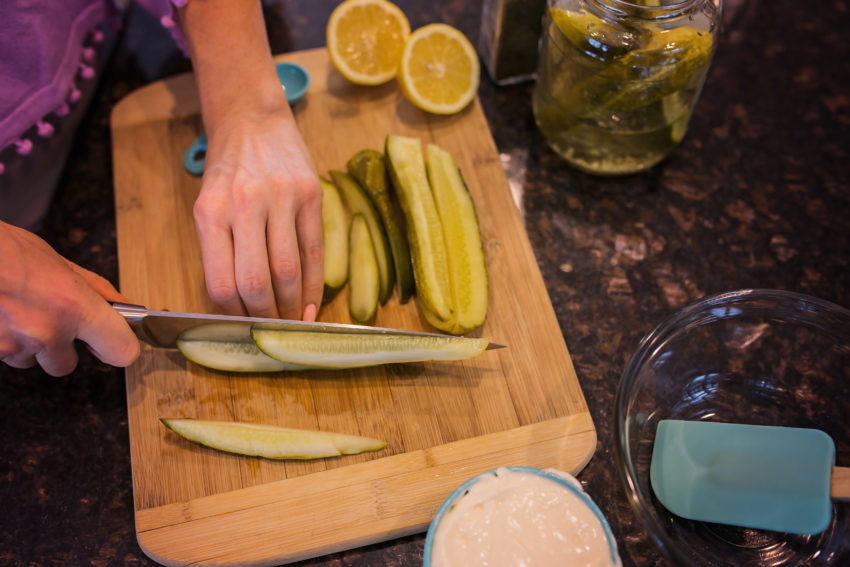 and then horizontally to get a fine dice…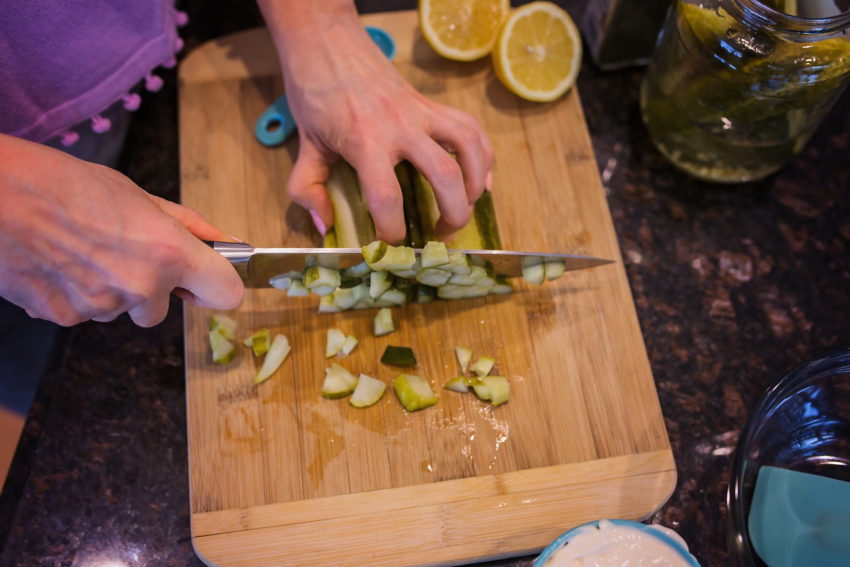 and repeat after me….Claussen! LOL.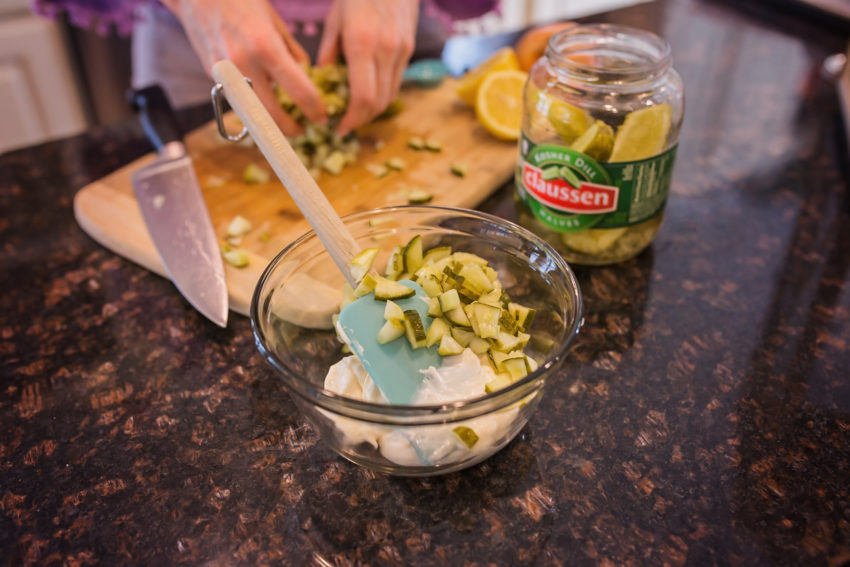 Add a tablespoon of finely chopped sweet onion…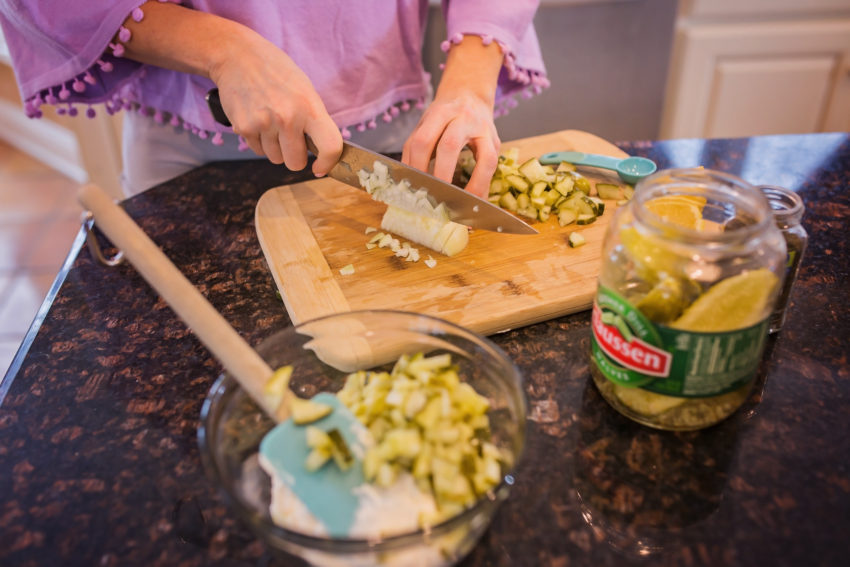 Dill – fresh or dried, and a good squeeze of fresh lemon juice…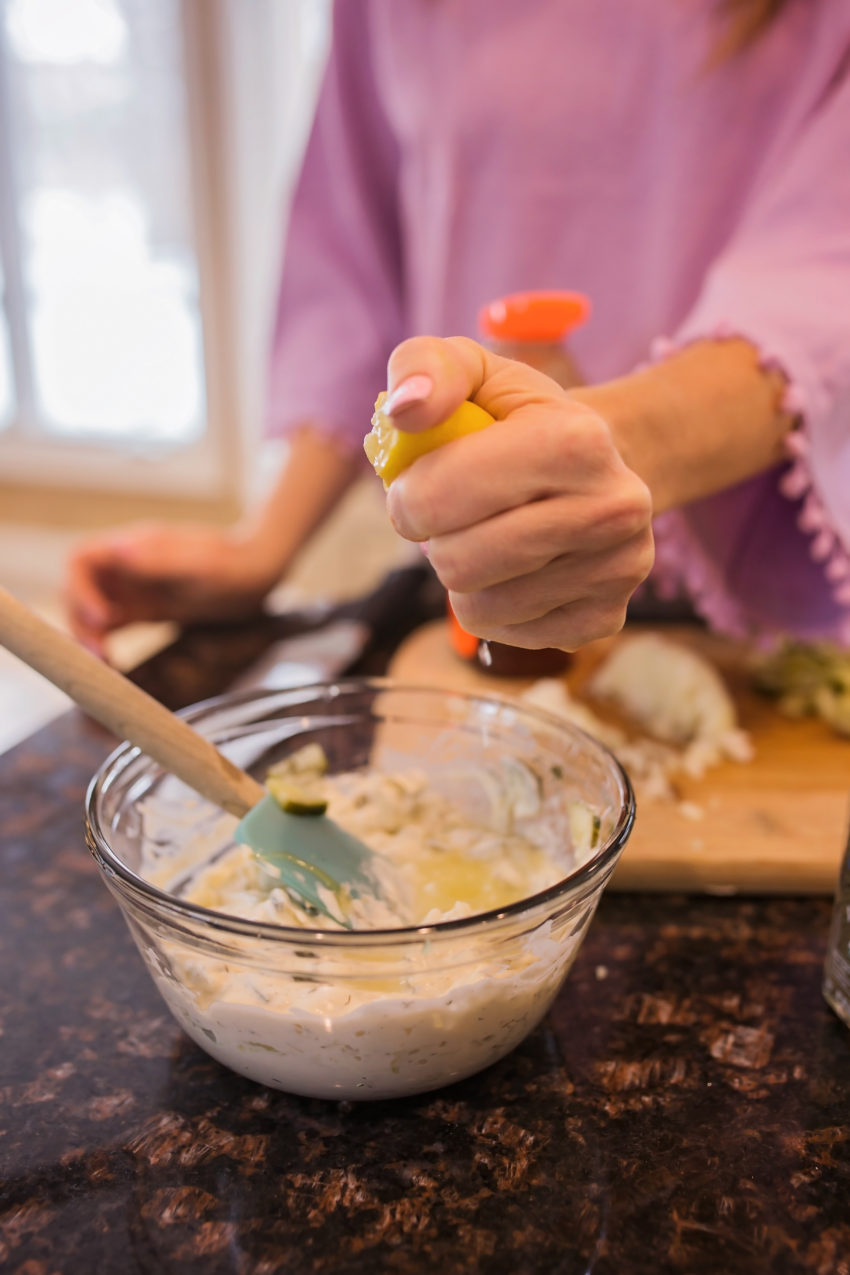 When I was first creating this recipe, at this point it was still missing something. So I pondered for a while…and then it hit me. RAW HONEY.  Just a little…I mean a teeny bit. I added it, and…ahhhhhhhhhh!!!!! It was so amazing! That did the trick. Just a little natural sweetness rounded everything else out, and married all the flavors perfectly…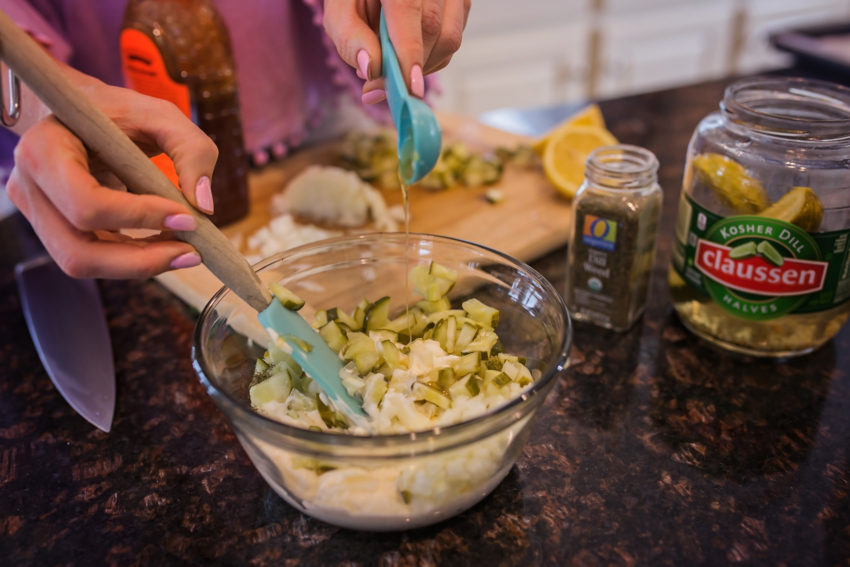 The longer this sets, the better it gets…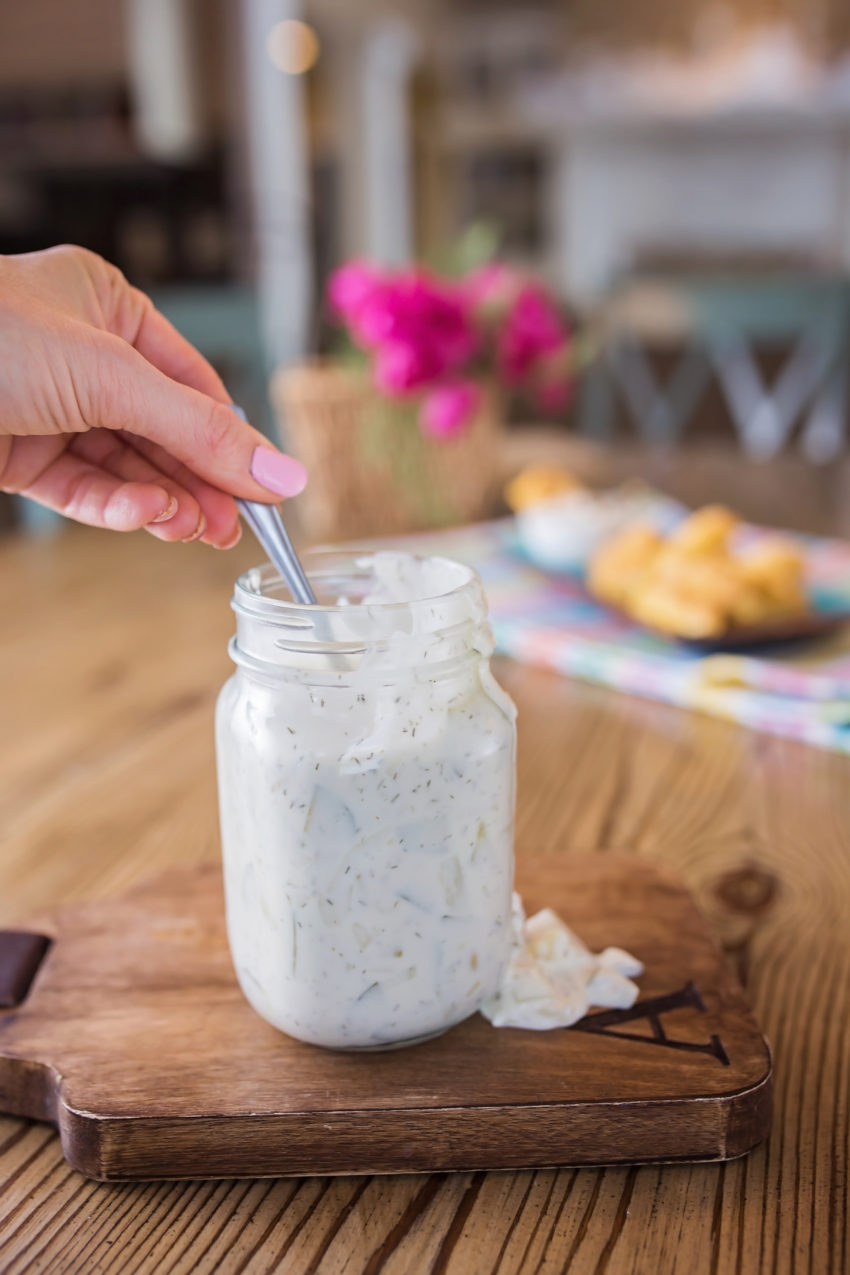 And now you have the perfect dip for homemade Fish Sticks. Goodness, I even use it for a salad dressing!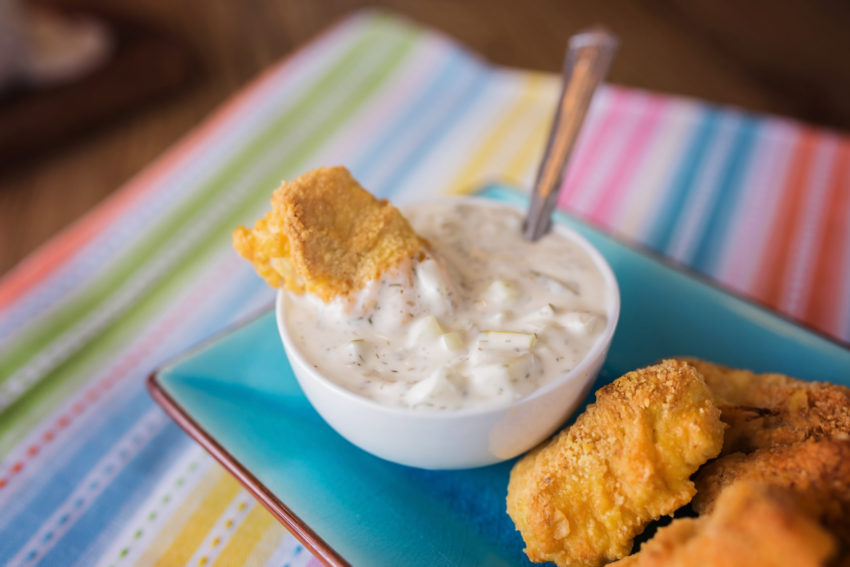 If you make this, please comment below and let me know your thoughts! I value your feedback:-) And don't forget to eat seafood at least 2 times a week…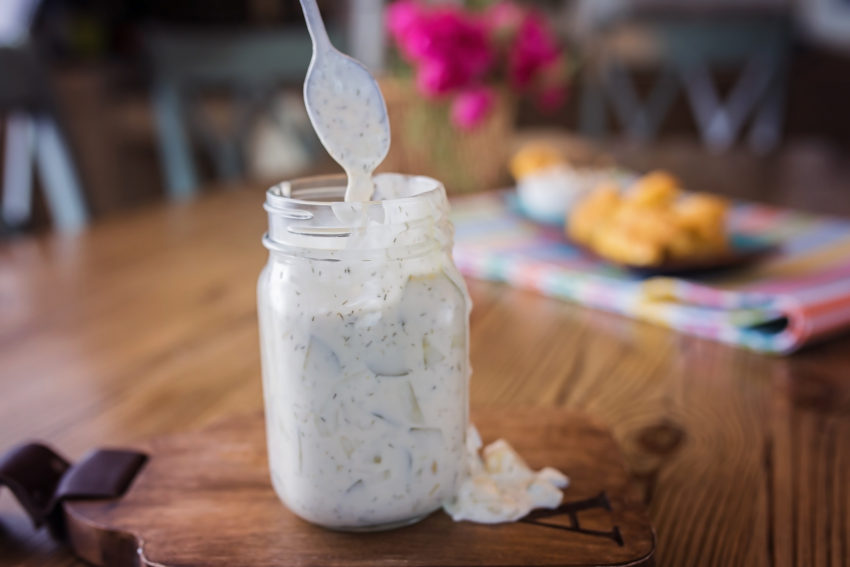 Ingredients
1 cup mayonnaise (olive oil based)
1 1/2 tablespoons fresh lemon juice
2 tablespoons finely chopped sweet onion
1/4 teaspoon dried dill
1 teaspoon raw honey
Preparation
Put all ingredients into a bowl and stir together. If needed, add a little water to thin it out (like maybe a tablespoon).
Refrigerate until ready to use. Enjoy!