This recipe was created in partnership with McCormick Spices. All thoughts and opinions are – as always, my own.
One of the things I get told often from those who have begun a healthy eating journey is: "I miss crunch! What can I have to satisfy that?" Well, this is the perfect recipe for that dilemma…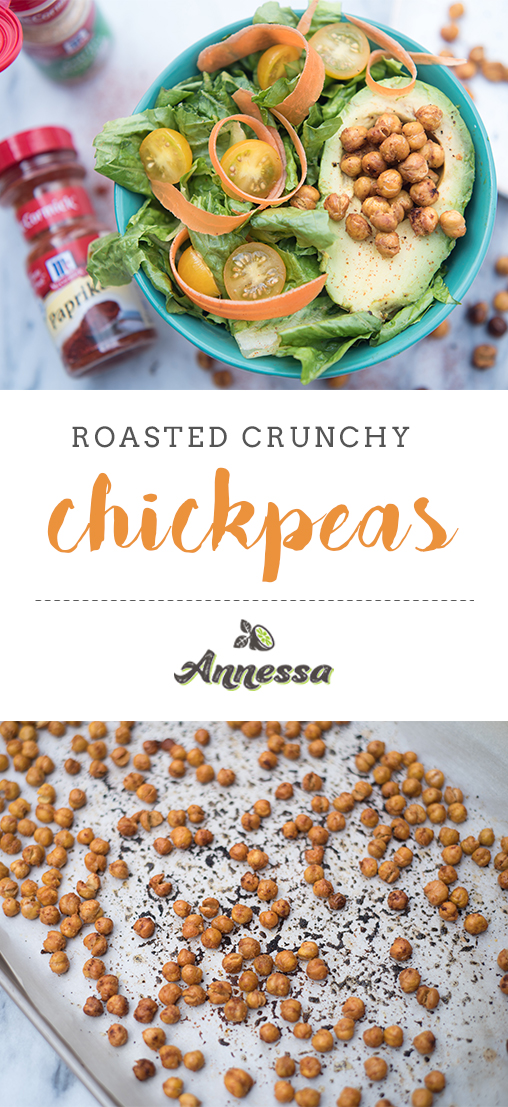 And it's a simple 5-ingredient recipe! Starting with a can of chickpeas (aka, garbanzo beans). You know what to do with those chickpeas (drain and rinse them), but then, pat them dry with a paper towel (I start out patting them gently, and then end up wadding the paper towel around them all because of my impatience in drying. Ugh.) At least this photo makes it look like I have it together!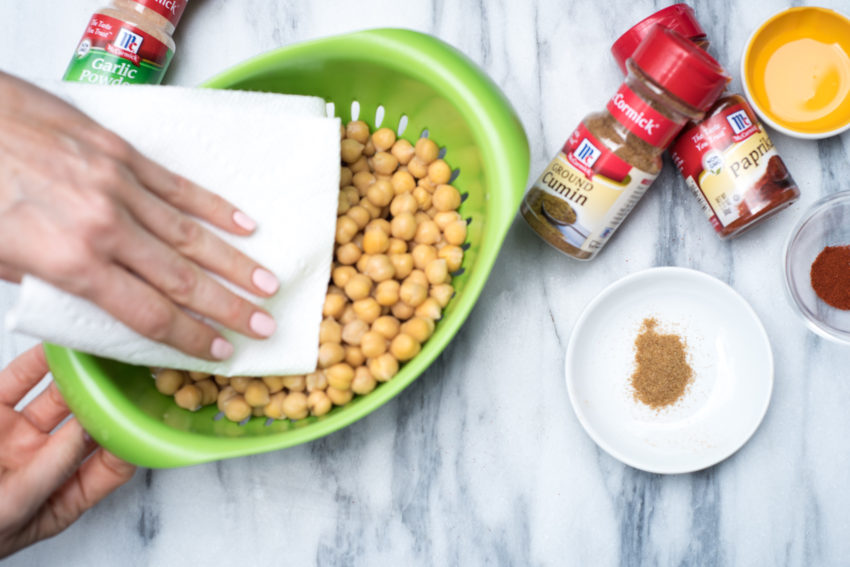 And onto a baking sheet they go! I love to line mine with parchment paper, but you don't have to.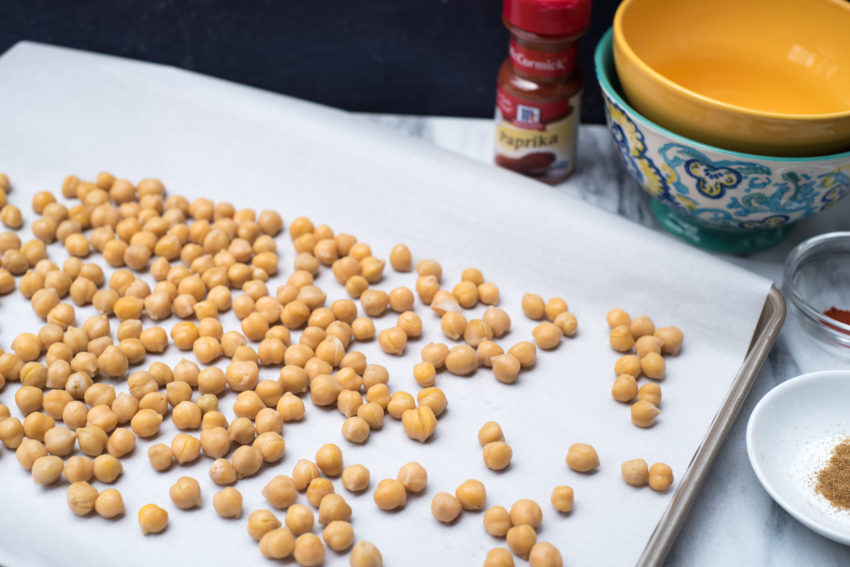 Then, a drizzle of coconut oil: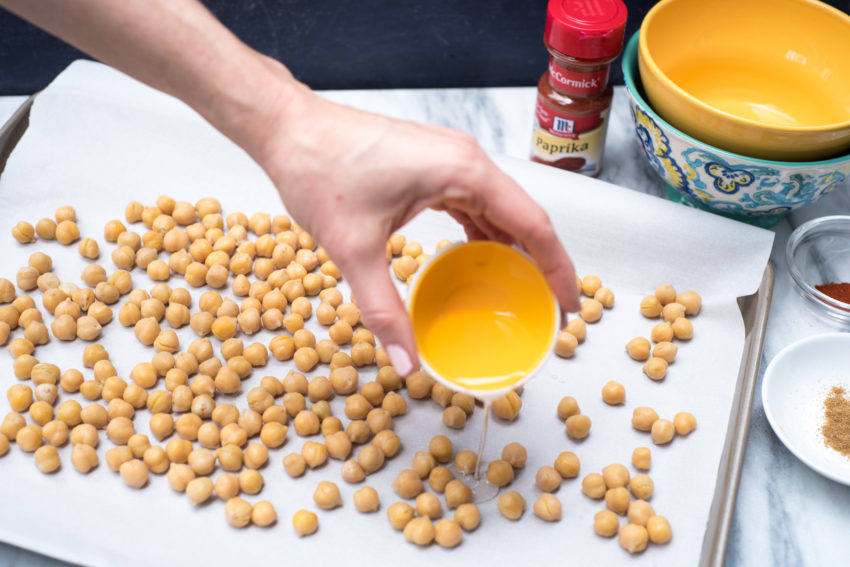 And the perfect trio of spices: McCormick garlic powder, paprika, and cumin. If you are needing to use less salt, but still want a ton of flavor, this is your golden trio!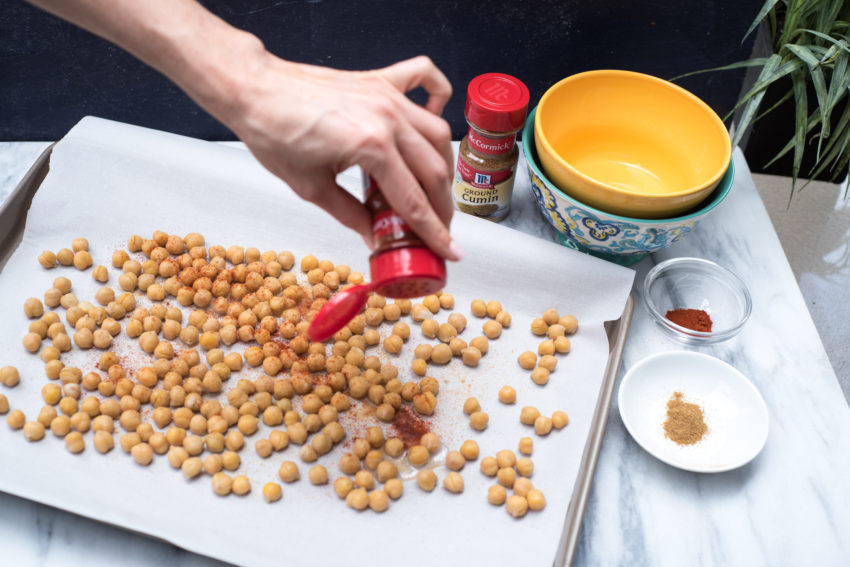 Roll those chickpeas around until they are all coated. It's the easiest way…and rather enjoyable 😉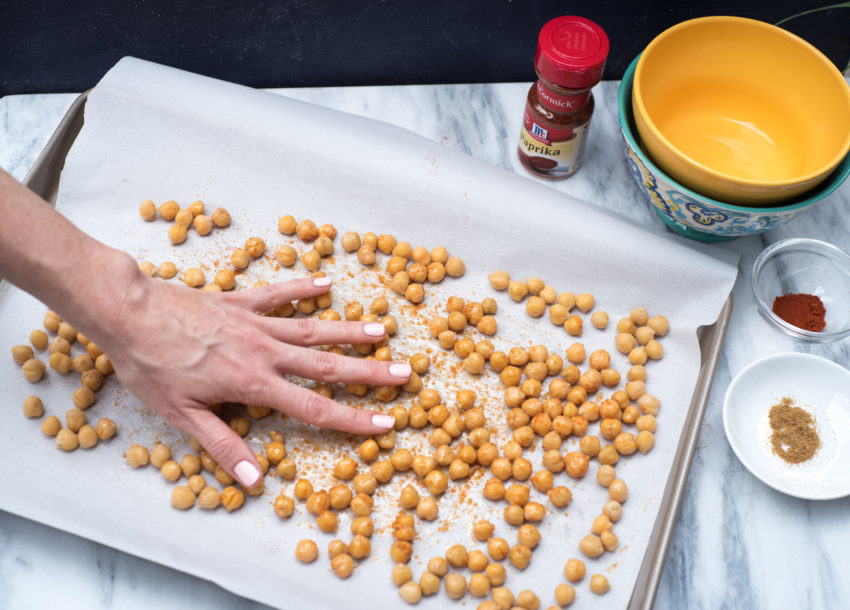 Bake, and…YUM.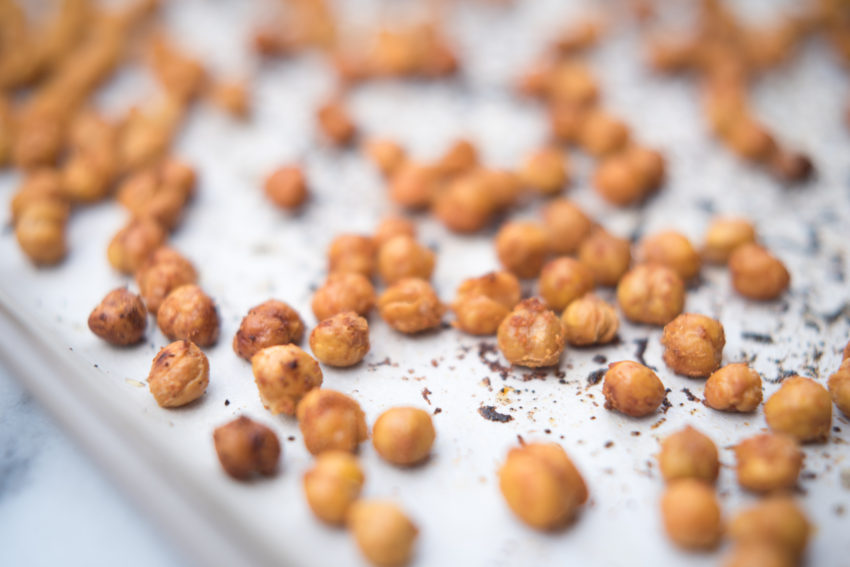 So, ways to use these? First and foremost, just as a healthy snack to munch on: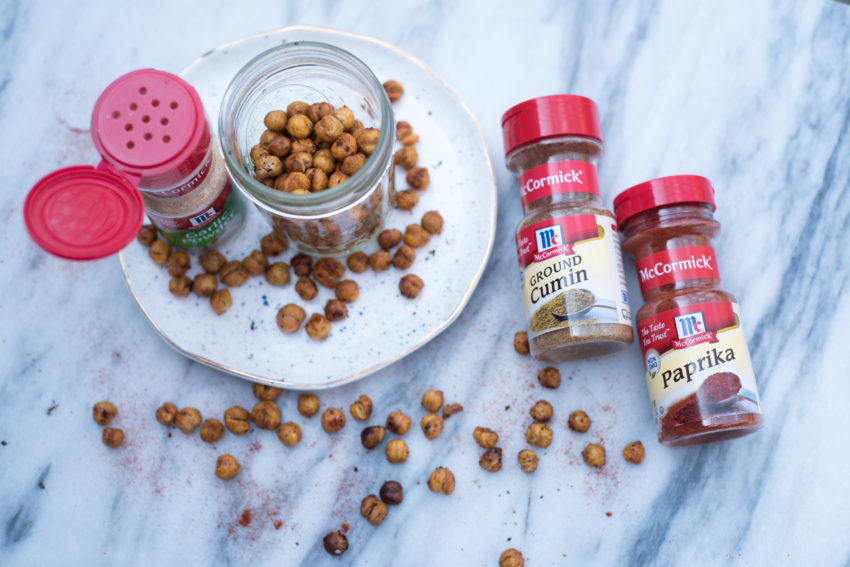 Or as a salad topping swap for croutons…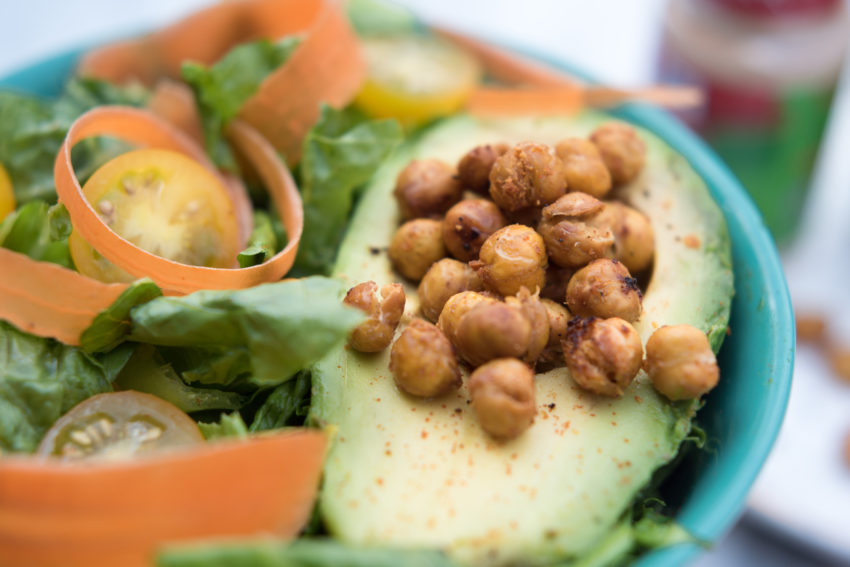 If it helps to know, right after I made them my kids came in, tried them right off the baking sheet, and asked if they could have them in a bowl to eat with their special "movie night". This makes my momma heart happy! Lol. I hope you find them as enjoyable.
If you come on over to my Facebook page, I did this recipe on Facebook LIVE. I love bringing healthy foods to life by demonstrating healthy recipes there. And I love it even more that so many join me.
You can also get more great recipes with spices here!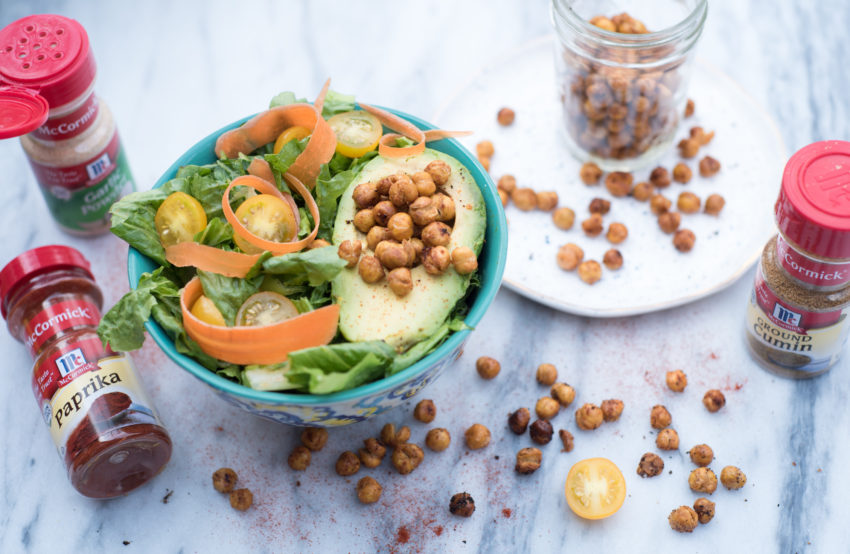 Ingredients
1 can chickpeas, drained and rinsed
1 teaspoon coconut oil, melted
1/2 teaspoon garlic powder
1/2 teaspoon paprika
1/4 teaspoon ground cumin
pinch sea salt, optional
Preparation
1. Preheat oven to 400º. Use a paper towel to pat chickpeas dry. Spread them out in a single layer on a baking sheet covered in parchment paper.
2. Drizzle on coconut oil and sprinkle on spices. Roll chickpeas around with your fingers so that every chickpea is coated evenly.
3. Bake for 30 minutes. Remove, let cool, and crunch away!
Prep time: 5 minutes
Total time: 35 minutes
Serves: 6
Serving size: 1/4 cup
Nutrition:
calories: 60.7; total fat: 1.8 g, saturated fat: .7 g, polyunsaturated fat: .1 g, monounsaturated fat: .1 g, cholesterol: 0 mg, sodium: 50 mg, potassium: 133.2 mg, total carbohydrate: 10 g, fiber: 3 g, sugars: 0 g, protein: 3.1 g