I am excited to be partnering with McCormick Spice to bring you this recipe! All thoughts and opinions are my own.
Have you tried putting frozen ripe bananas in the food processor yet? It is the best swap for ice cream….seriously (I know what you're thinking;) This recipe is similar to Blueberry Coconut Ice Cream, which is one of my favorite things to do with fresh picked blueberries from our local patch in July. But, the wonderful thing about it, is that frozen banana can be a canvas for a number of flavors….and this recipe is one of my absolute favorites!
Mexican Chocolate has a hint of cinnamon and just a kick of cayenne. The cinnamon gives it warmth, and then, at the very end of the flavor, you'll notice a small kick on your tongue. It's just enough for you to think, "hmmmm…what was that? NEED MORE!" Lol. The beautiful thing about turning it into an ice cream treat using bananas is that it's naturally sweet, and very satisfying.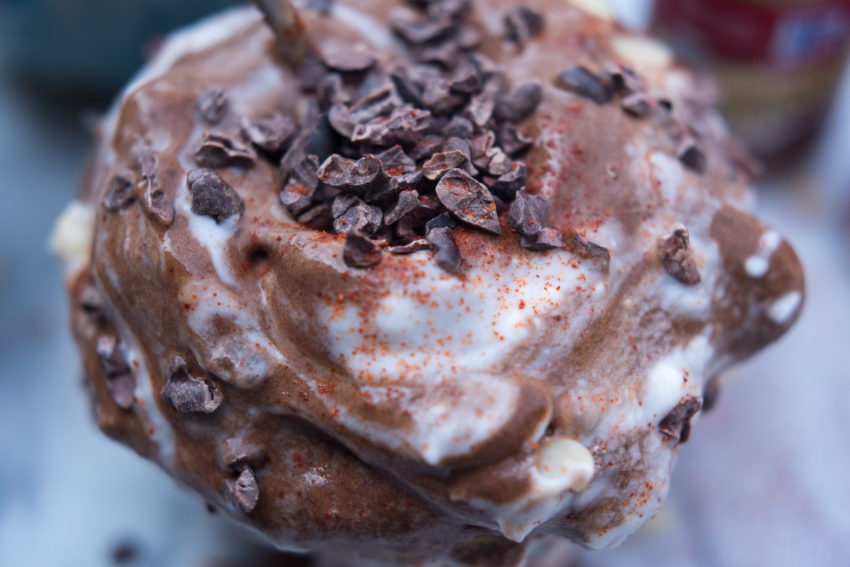 So let's get started! All ingredients go into the food processor: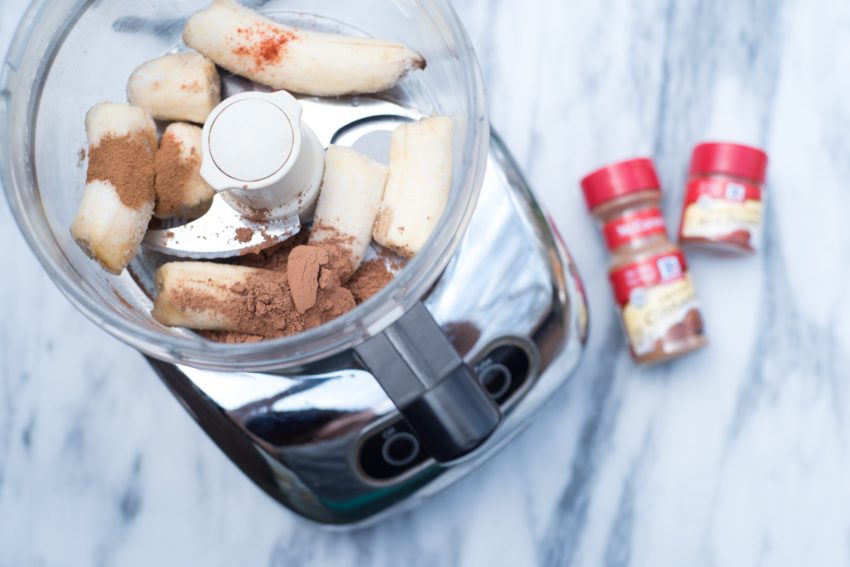 Then, pulse, pulse, and pulse some more. Don't get discouraged when your mixture looks like this….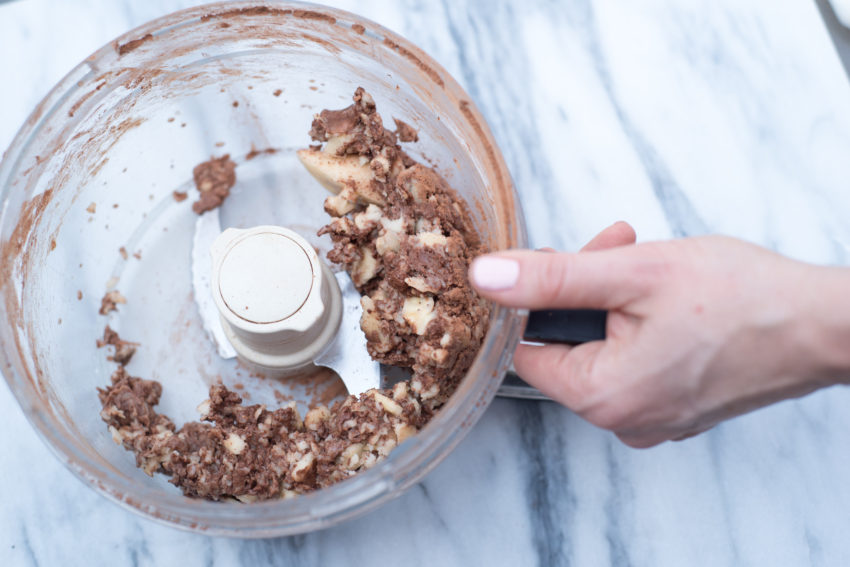 It means you are doing the right thing! Keep pulsing. All of the sudden it will ball up together and look (and taste) like ice cream…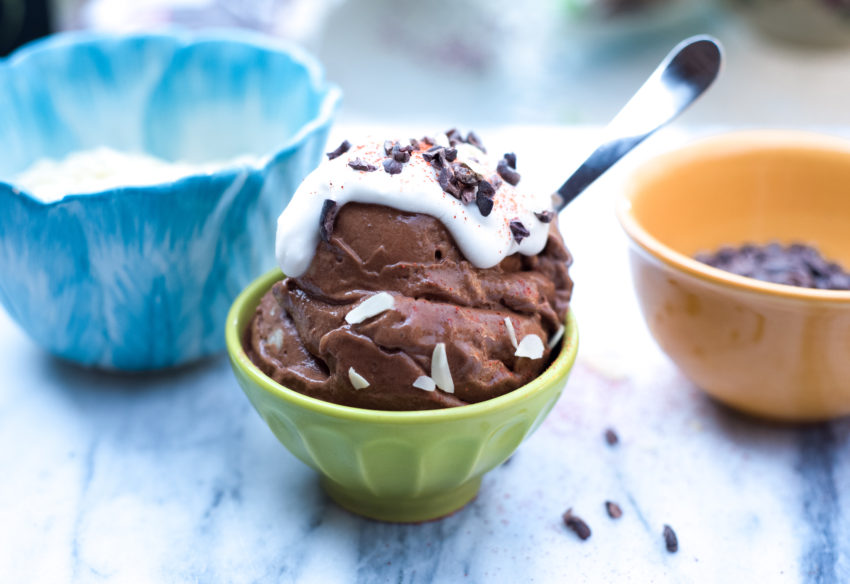 I LOVE to top it with cacao nibs (which are basically just the whole cocoa berry chopped up…they are slightly bitter, and have an amazing flavor as a topping), sliced almond, and a drizzle of pure coconut cream from a can if I have it around: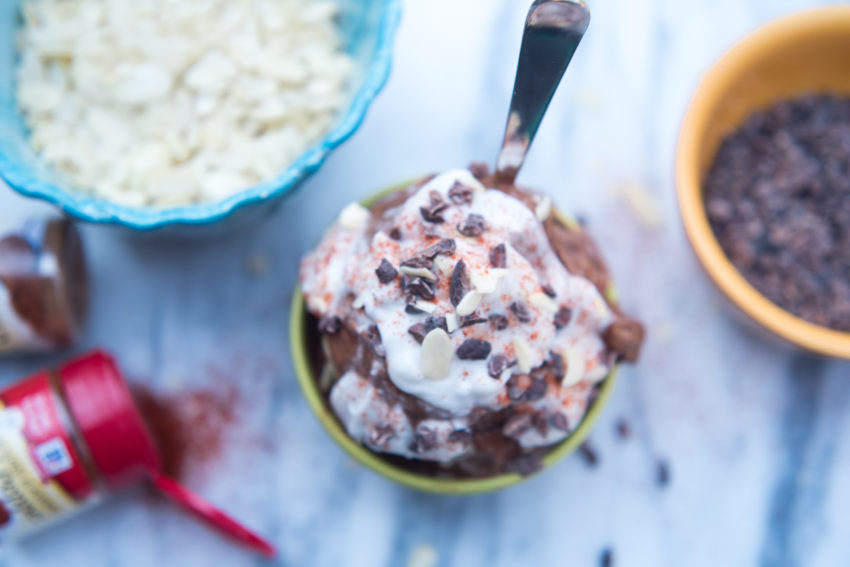 And sometimes stirring it together makes it even more appealing…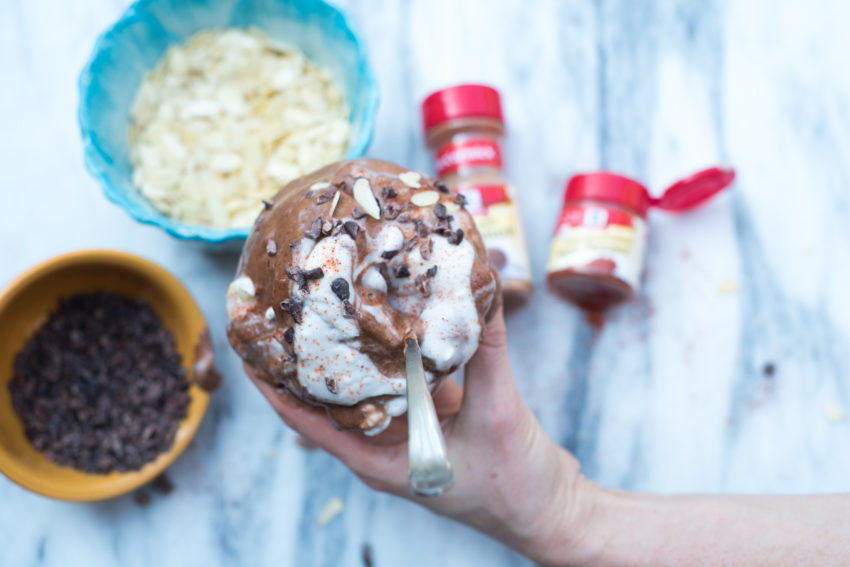 Don't forget to check out this website to see more recipes using the fantastic cinnamon + cayenne combination! And tag me in any recipe photo – I love to see what you make! Facebook: Annessa Chumbley, RD, Instagram: @AnnessaRD, Twitter: @AnnessaRD, Snapchat: @AnnessaRD.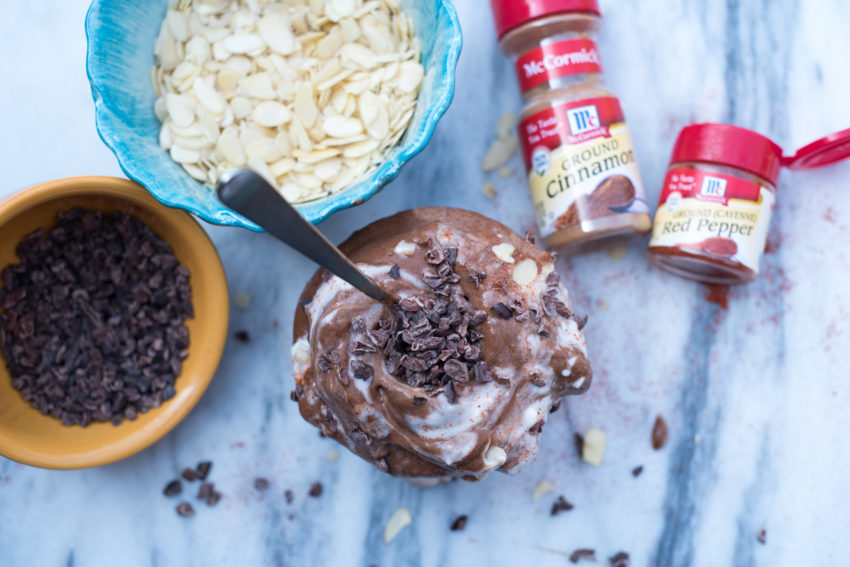 Ingredients
1 large ripe banana, chopped into chunks and frozen
1 1/2 tablespoons unsweetened cocoa powder or cacao powder
1 tablespoon unsweetened almond butter
1/2 teaspoon ground cinnamon
pinch cayenne
optional toppings:
coconut cream (from the top of a can of full-fat coconut milk)
toasted sliced almonds
cacao nibs
Preparation
1. Place all ingredients into a food processor or high-powered blender. Pulse several times until a chunky consistency forms. Scrape down sides of food processor, and continue pulsing until mixture comes together and forms an ice cream. It's important that you do not blend, only pulse!
2. Scoop out into two small serving vessels – or scoop into a container to freeze for later. Top with anything you like and enjoy!
Serves: 2
Nutrition facts: calories: 113, total fat: 4.4 g, saturated fat: .5 g, polyunsaturated fat: .1 g, monounsaturated fat: .1 g, cholesterol: 0 g, sodium: 26 mg, potassium: 287 mg, total carbohydrate: 18 g, fiber: 4 g, sugars: 9 g, protein: 3 g.