Parties are *usually* always based around food, right? Does this trip you up at all? As a friend of mine said, the key to staying on track for her was making certain that she brought a vegetable or fruit tray to those get togethers….since they go to a lot of them! Plus, when you take something that will keep you on track, other people will be thankful too – and you'll discover who those healthy-minded people are!
So here is a perfect dip to go with that veggie tray…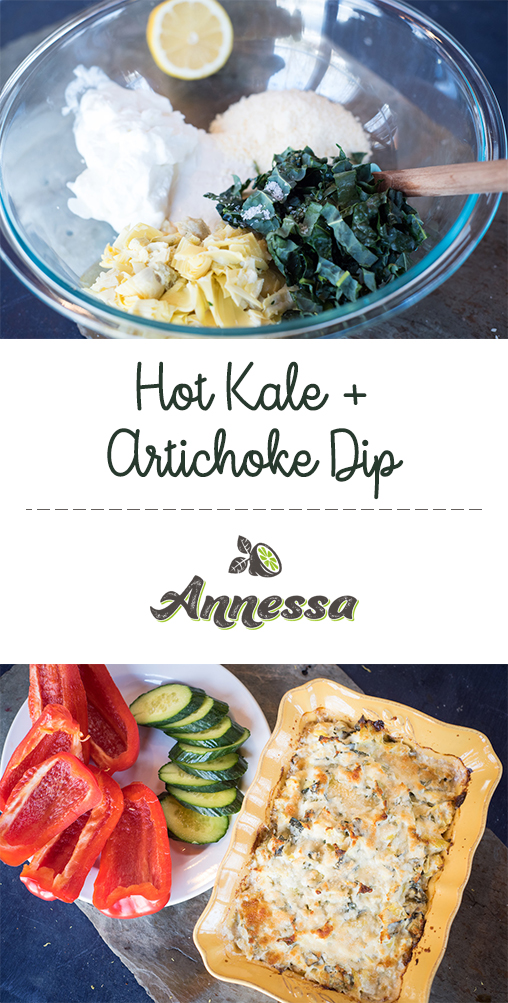 This dip is simple, pretty straight forward, and uses 0% FAGE Greek yogurt in place of sour cream. Nutrition is boosted by using fresh kale (spinach would work great too) – and any kale will work….just give it a rough chop! I use canned artichokes, drain them, and give those a rough chop too. Add a squeeze of lemon. It cuts through the thickness, adds a tang and a punch of a "bright" factor….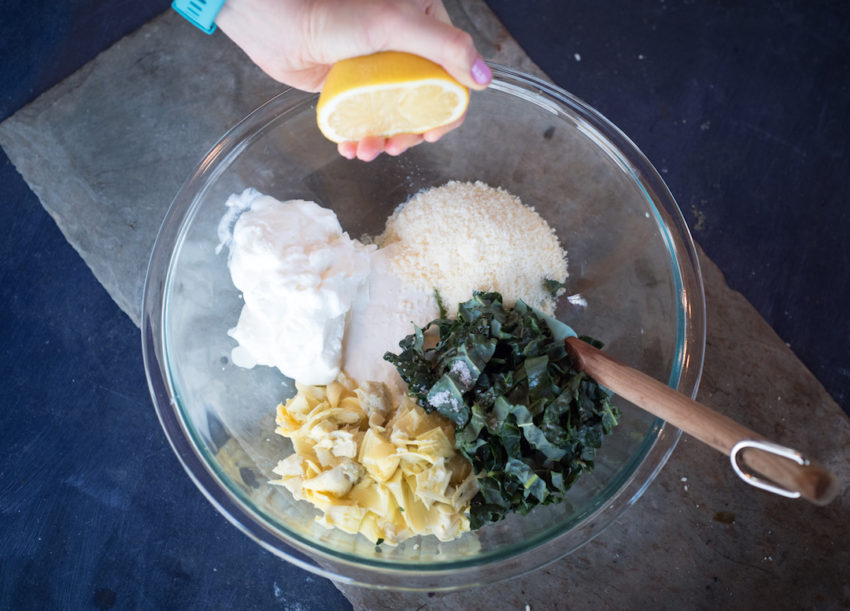 And bake!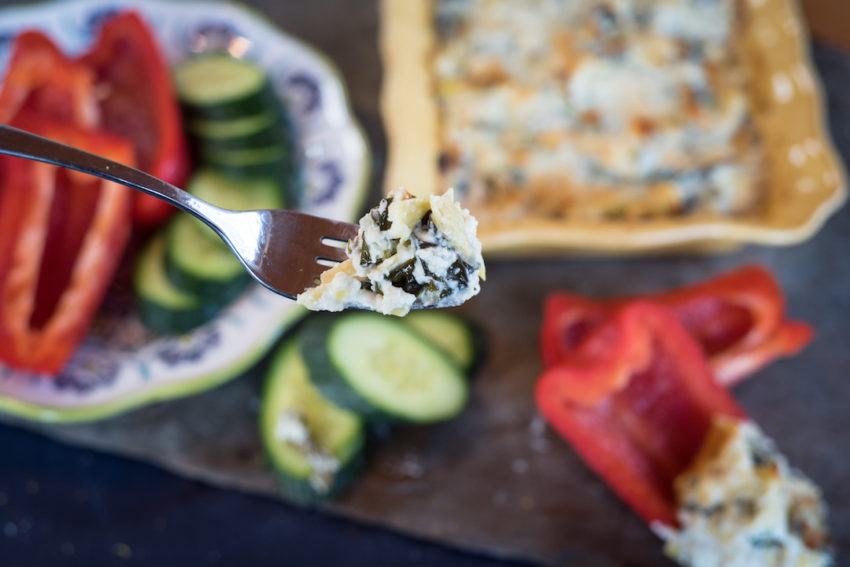 I love to serve this with cucumber "chips"…just slice them on the bias and they make the perfect "dippable" veggie…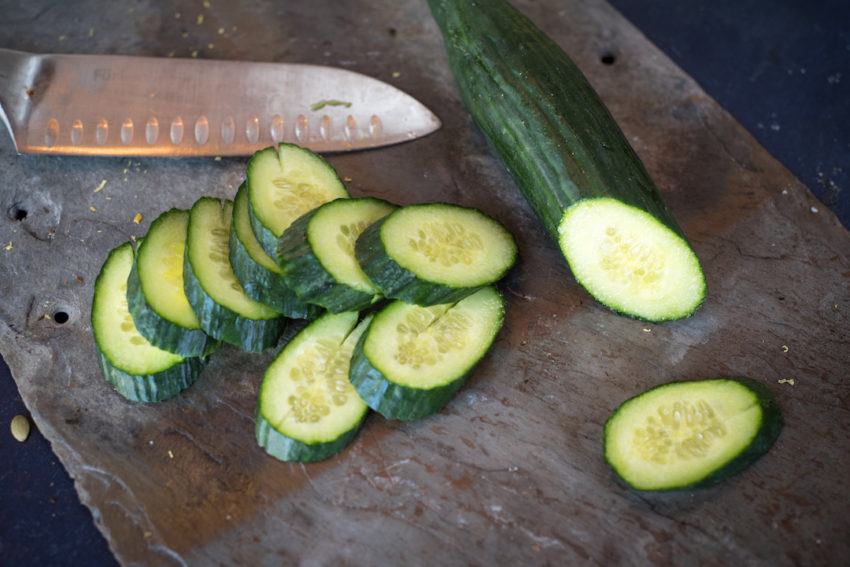 Bell pepper "chips" work too! Just slice wrinkle-to-wrinkle…

It's delicious!
Ingredients
1 (15 ounce) can artichoke hearts, drained and coarsely chopped
8 ounces Neufchatel cream cheese, at room temperature
3/4 cup plain 0% FAGE Greek yogurt
1 cup finely chopped fresh kale
1 tablespoon lemon juice
2/3 cup Parmesan cheese, divided
1/8 teaspoon kosher salt
freshly ground black pepper to taste
Preparation
1. Preheat oven to 375º. In a large mixing bowl, combine all ingredients, including 1/2 cup of the Parmesan cheese.
2. Pour into a small baking pan coated in nonstick spray (such as the size of a bread pan). Sprinkle on remaining 2 tablespoons Parmesan cheese.
3. Bake for 20-25 minutes, until bubbly. Remove and serve! Serve with homemade veggie chips, celery, sliced bell pepper, sliced cucumber.
Serves 10-12
Serving size: 1/4 cup
Prep time: 10 minutes
Total time: 30 minutes
Nutrition Facts
Amount Per Serving: Calories 89.9, Total Fat 5.3 g, Saturated Fat 1.4 g, Polyunsaturated Fat 0.2 g, Monounsaturated Fat 1.5 g, Cholesterol 16.0 mg, Sodium 306.0 mg, Potassium 55.4 mg, Total Carbohydrate 5.0 g, Dietary Fiber 0.1 g, Sugars 0.5 g, Protein 6.3 g