My advice: keep this DELICIOUS dip around as a spring and summer staple!!! Having snack options like hummus ready to go in your refrigerator can sometimes be the little "push" that makes healthy eating so much more attainable (am I right? …has that been your experience?). It's like that missing motivation: if you have it ready made, you'll more likely grab it and fresh veggies to dip, then you'll be more satisfied, crave healthier foods, and be accelerated to your goals. Just remember it can be something small that makes the big stuff happen 😉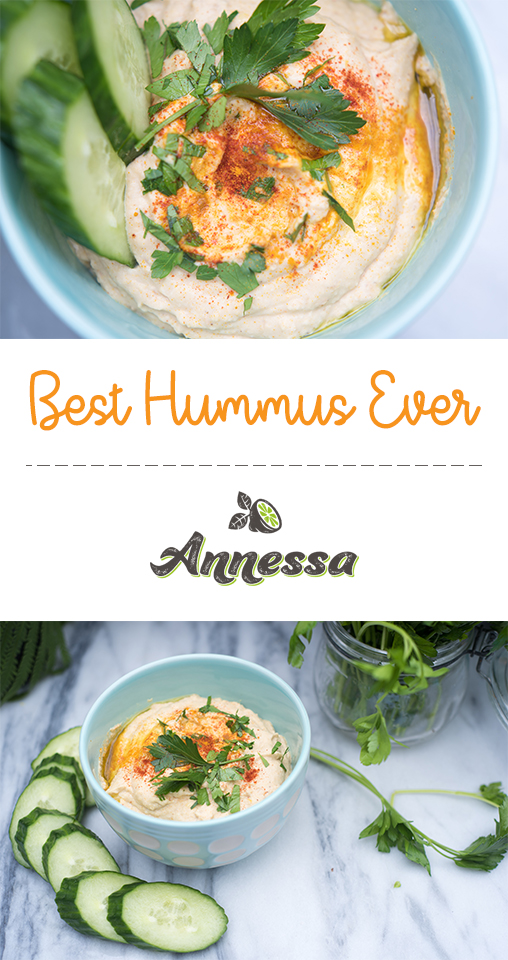 And now….my favorite hummus:
I demonstrated a hummus similar to this at the WTHR Health & Fitness Expo a few weeks ago. There were 75 people in the crowd! …the audience was filled, and people were even standing around. I take it so seriously to be able to speak to precious people. I feel like there is so much noise in our world today, so, if someone blesses me with their "ears" I want to deliver a message that matters. It was special to see so many people interested in treating their temple better. I was honored to be a spokesperson for Lilly for Better Health.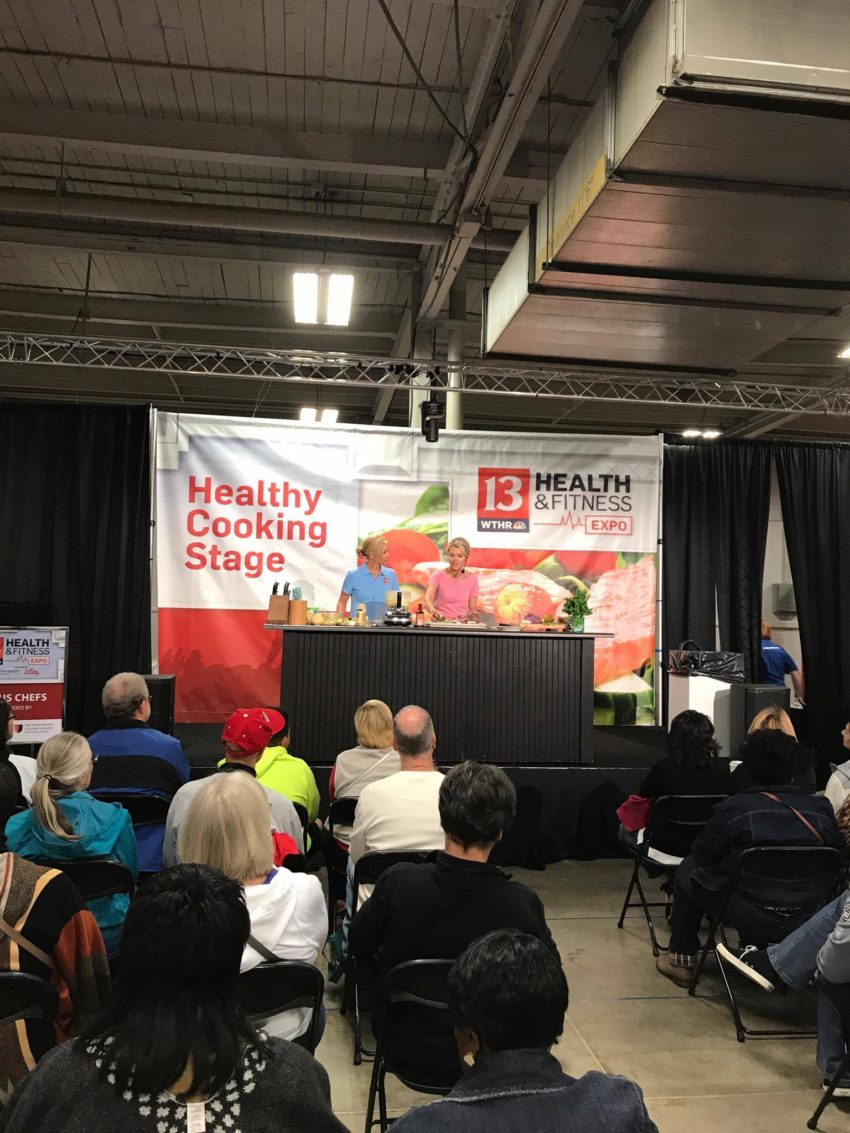 To me, a good hummus should have the bite of lemon and a kick of garlic. It should be creamy and thick. And it should be simple. So let's get started! First, drain those chickpeas, but keep the liquid. This is very important! Hummus shouldn't have to have a ton of olive oil – just a splash- and then we will use the leftover chickpea liquid to make the hummus creamy at the end: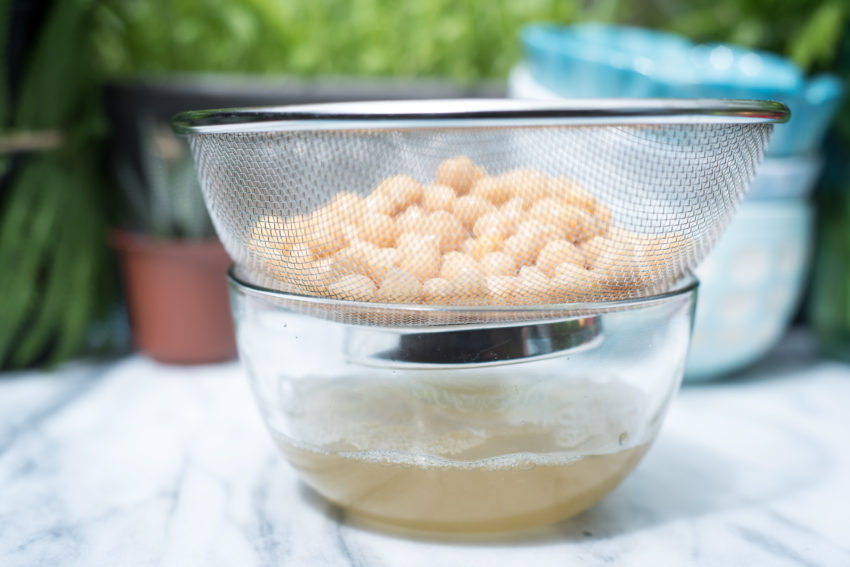 There's really no way to make this look enticing (hey, I see food as medicine, and each little ingredient as beautiful for what it is…I'm SOOOO not into making it look perfect. I believe it's best to let each ingredient speak for itself. Which means…chickpea liquid needs a little more training in that department 🙂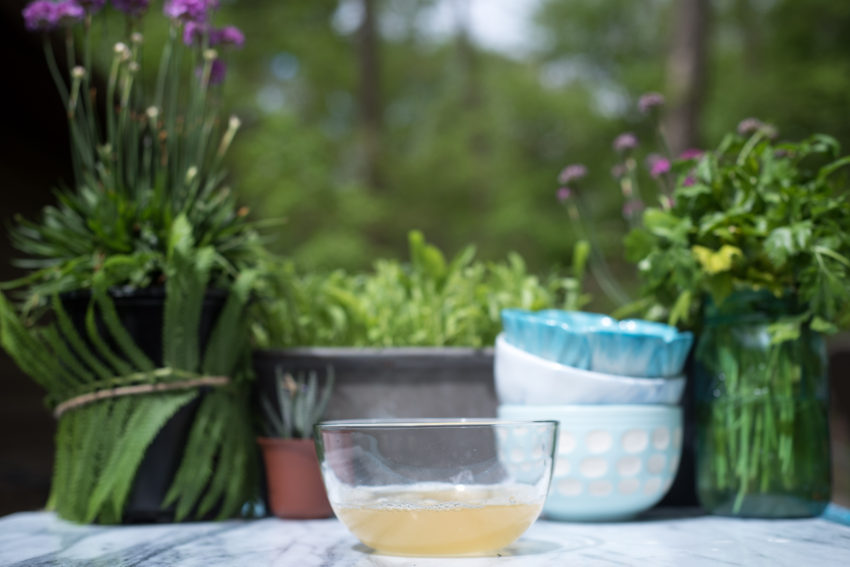 Now for hummus ingredients in the food processor: chickpeas, tahini, sesames, lemon, garlic (possibly the most important ingredient), and olive oil. Then a sprinkle kosher salt…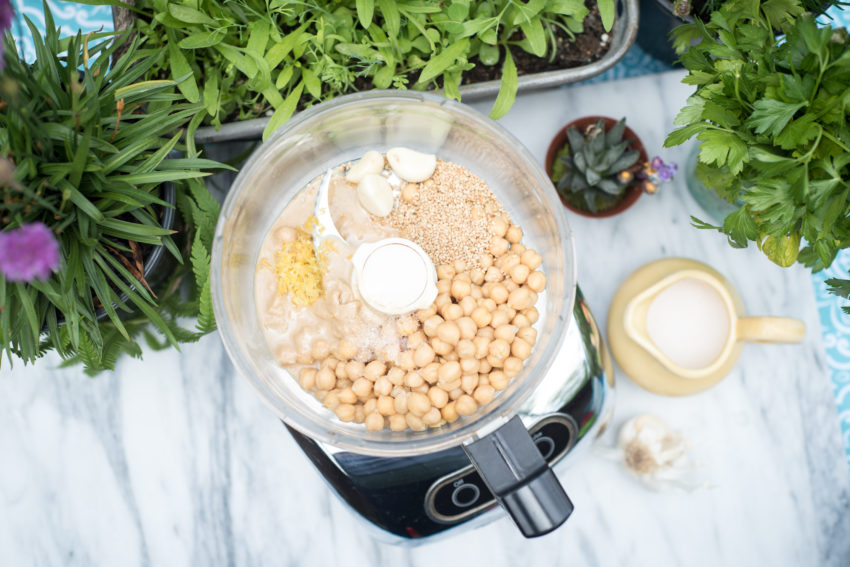 I know these are all similar in color, but I think the ingredients are just gorgeous (can you tell I've been around healthy food too long? lol)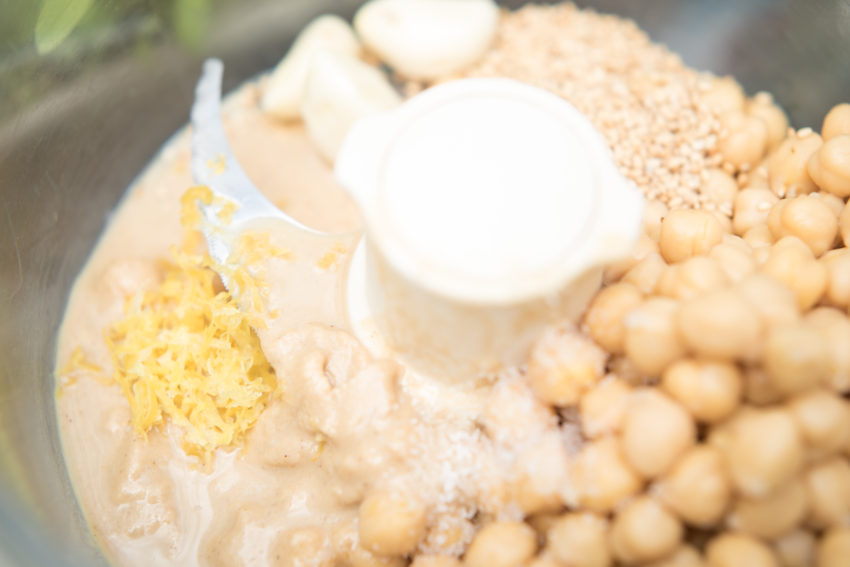 Process, and then slowly steam in a little of the reserved chickpea liquid (I know, there's no beautiful way to say that)…and let that food processor whirl until you have a thick, rich, and creamy hummus: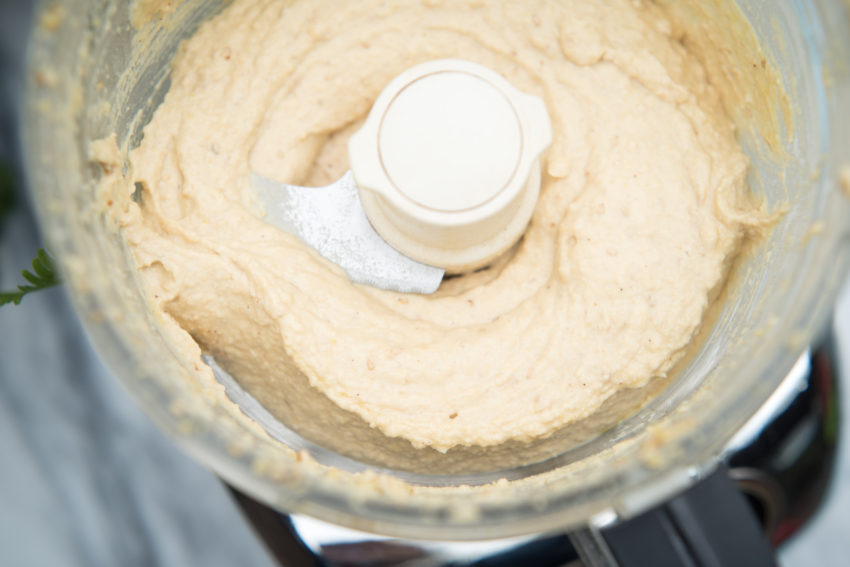 I love to eat hummus with English (sometimes called Hothouse) cucumbers sliced on the bias so they make a more dippable "chip". They are refreshing, crunchy, and delicious. Hummus is also great with carrots, sliced bell peppers, and cauliflower. You can use it as a spread, a dressing, a sauce for another dish. I will try to post some of those for you!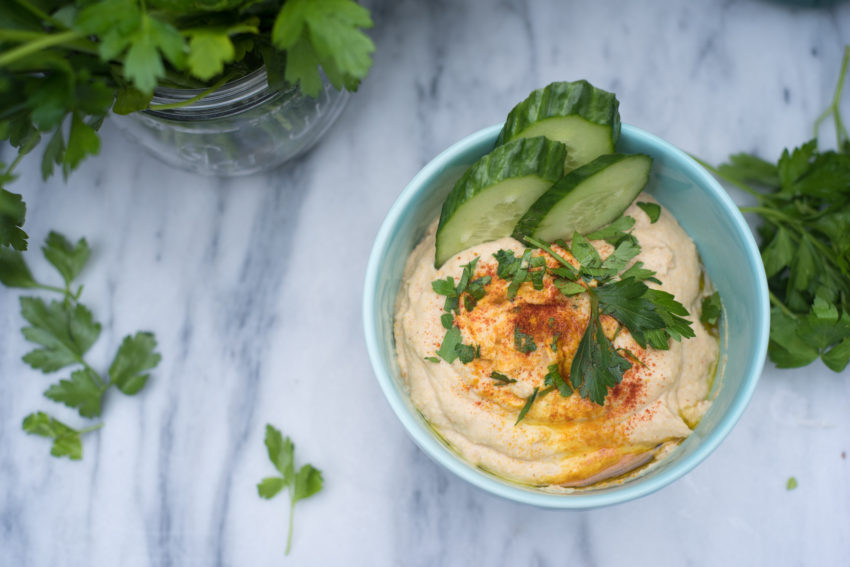 Do you like hummus? It can be expensive to purchase in-store, and it's SO easy to make! This recipe can be doubled easily. I would love to connect with you on Facebook, Instagram, Twitter, and Pinterest too!
Ingredients
2-3 garlic cloves, peeled
2 tablespoons extra-virgin olive oil
1 tablespoon toasted sesame seeds
2 tablespoons tahini (Middle Eastern sesame paste)
2 tablespoons fresh lemon juice, plus zest of 1/2 lemon
1 can (15 oz) chickpeas drained, liquid reserved
1/4 teaspoon kosher salt
1/8 teaspoon cayenne pepper (optional)
chopped fresh parsley
Preparation
1. In a blender or food processor, combine the garlic, olive oil, sesame seeds, tahini, lemon juice, salt, and chickpeas. Blend, then slowly steam in reserved chickpea liquid until hummus reaches desired consistency.
2. Scoop the mixture to a bowl. Sprinkle on parsley and serve. Hummus will keep in the refrigerator in a sealed container for 4 days. Enjoy!
Yield: 10 servings
Serving Size: 1/3 cup
Nutrition Facts (per serving): Calories: 88 Fat: 5g Saturated Fat: 1g Cholesterol: 0mg Sodium: 188mg Carbohydrates: 10g Fiber: 2g Protein: 3g