It's so much easier than you think…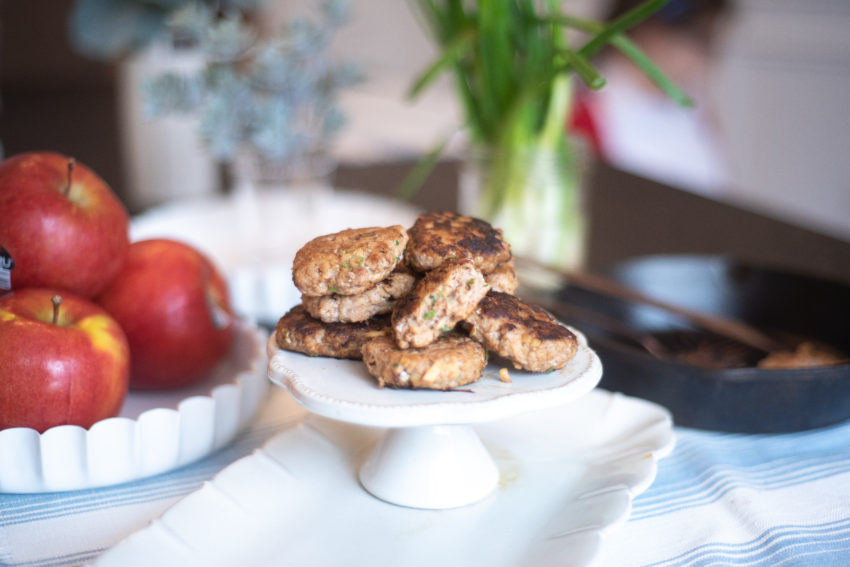 Homemade Sausage is just a few ingredients away. I love slightly-sweet, very oniony, non-greasy breakfast sausage…with that hint of sage that makes it sausage. Mmmmmm… So let's get started! In a bowl goes lean ground turkey, paprika, ground sage, kosher salt, chopped green onion, and finely chopped fresh apple…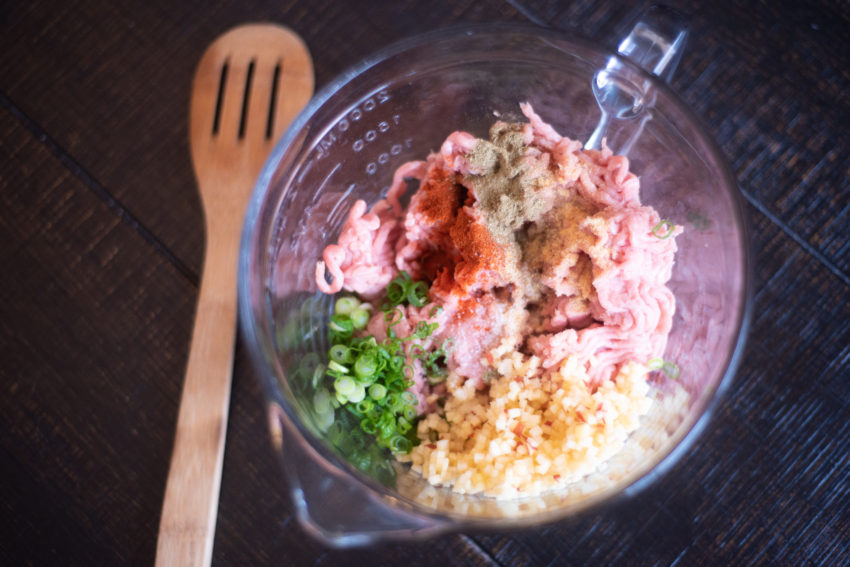 I've made this many times, and by far KORU apples are the best for this. They have a touch of honey-taste to them, a sophisticated flavor, and a creamy snap to their bite. KORUs are originally from New Zealand, and are a cross between a Fuji and a Braeburn.  The result is possible a perfect apple – for eating and for recipes…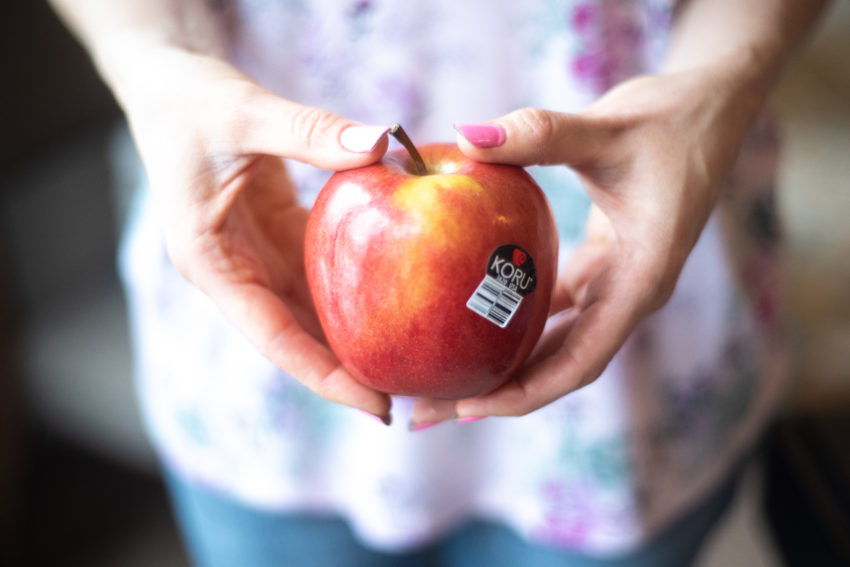 I think you'll love it. Be on the lookout for them especially in Walmart stores.  So, gently mix together those ingredients in a bowl, and then form the sausage into little 2-ounce patties…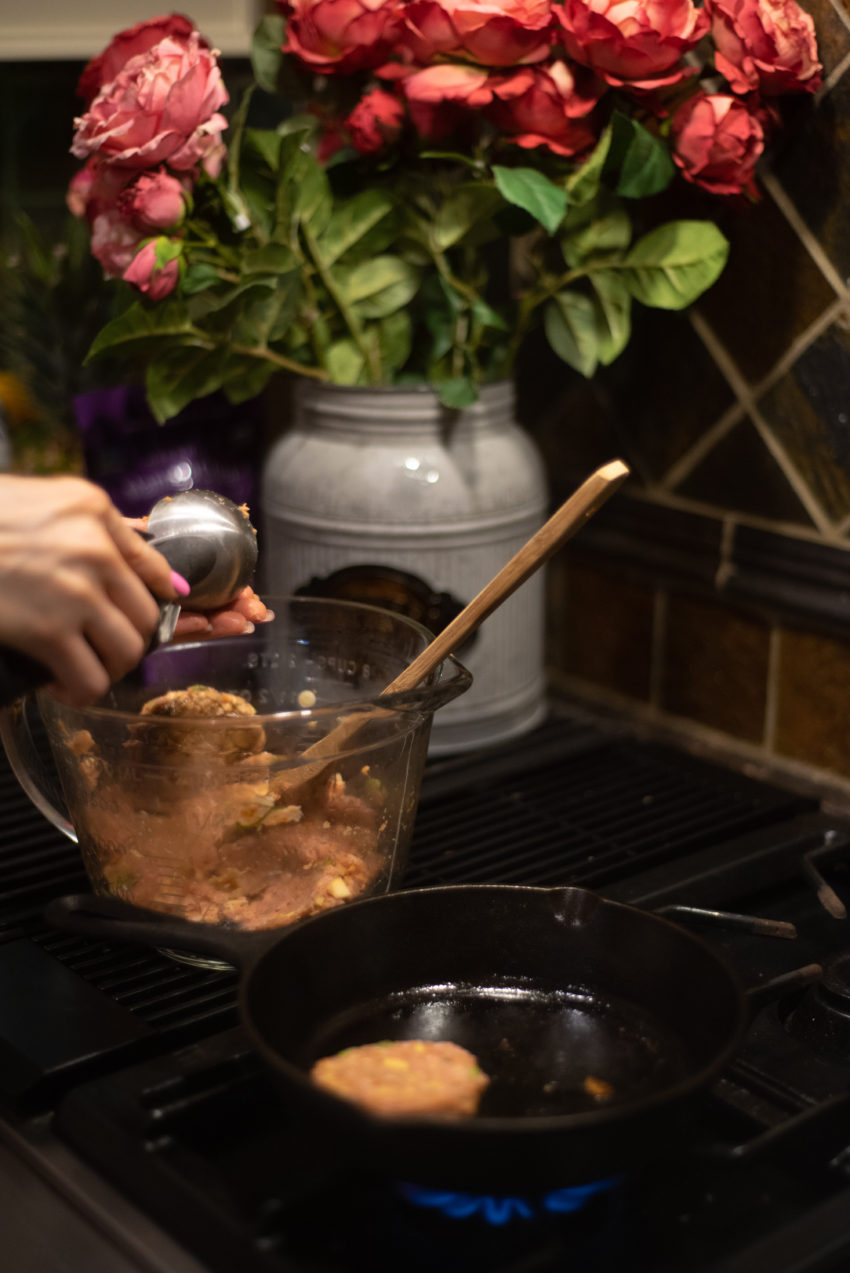 Cook on a hot pan (cast iron is my favorite for this. Somehow it makes me feel like I'm out under a big western sky using an open fire, even though I'm in my happily messy kitchen with kids running around my legs:-)…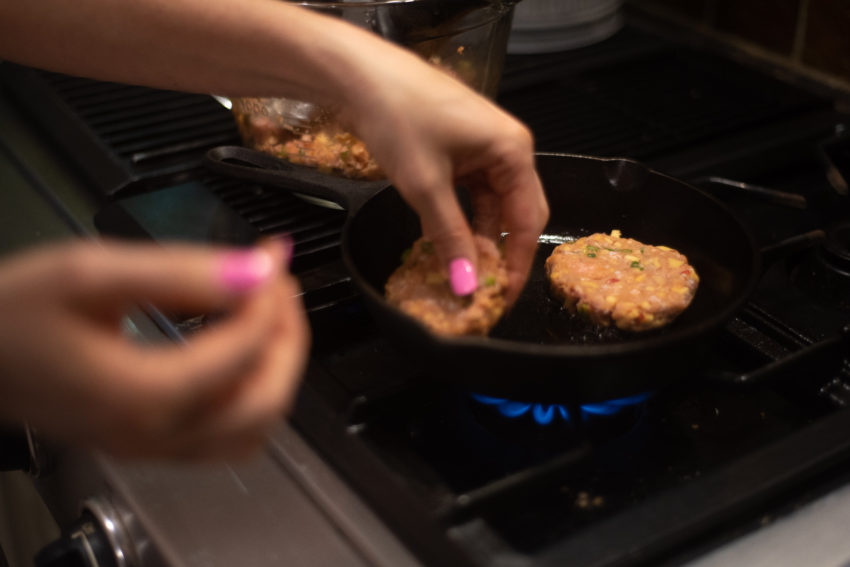 Until crispy on each side…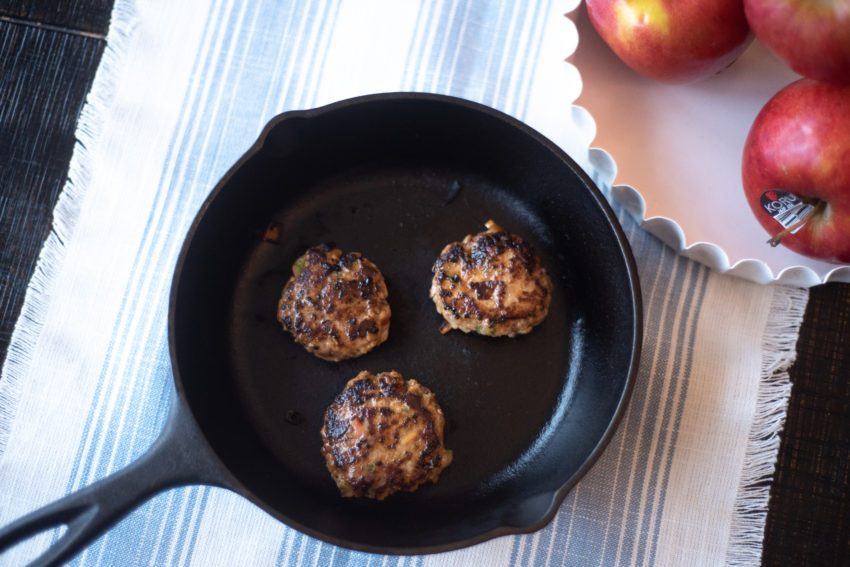 And serve!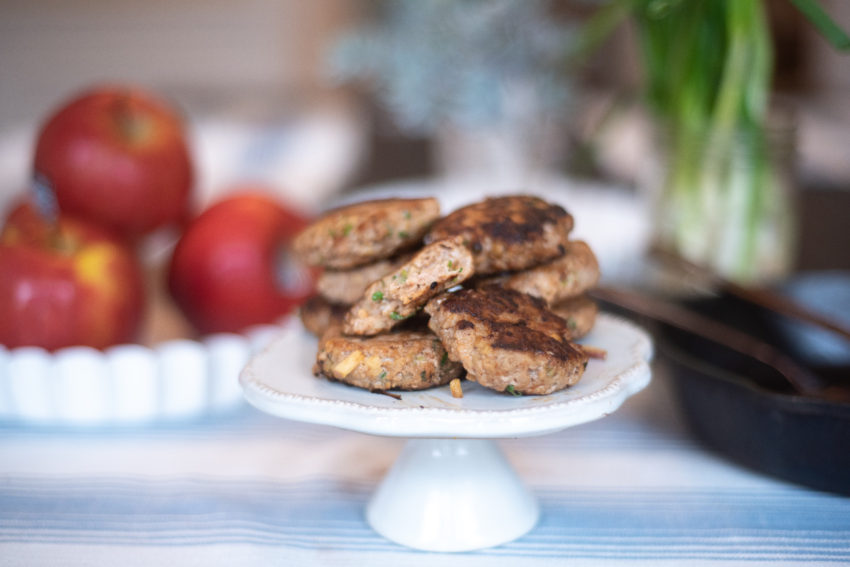 This makes a lot, and usually I cook it all at once, and then freeze what we don't eat to use later that week for breakfast…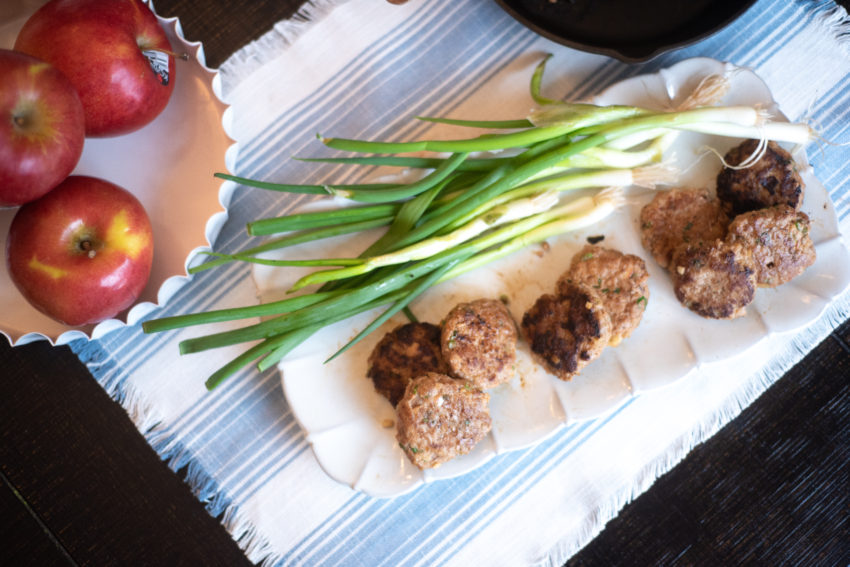 Enjoy this lean, high-protein, super-flavorful, delicious breakfast sausage. Let me know if you make it and what you think! It's a staple in our house now.
Ingredients
1 pound lean ground turkey
2 green onions, finely sliced (green and white parts)
3/4 cup finely chopped KORU® Apple (skin on)
1 teaspoon paprika
1/2 teaspoon poultry seasoning
1/2 teaspoon garlic powder
3/4 teaspoon salt
Preparation
1. In a bowl, combine all ingredients. Mix gently but make sure the ingredients are evenly incorporated.  Shape turkey apple mixture into little 2 ounce patties, packed tightly with a little dent in the middle.
2. Heat a cast-iron skillet to medium-high, and coat with nonstick cooking spray, or a drizzle of olive oil.  Once the skillet is hot, place the sausage patties down and let cook 2 – 3 minutes. Flip and cook 2-3 minutes more, until they are fully cooked in the middle. Repeat for the rest of the patties.
3. Remove to a plate and serve!  They can also be cooled, put into a freezer-safe zip-top bag, and frozen for an easily reheated breakfast on-the-go!