I'm honored to be partnering with Unilever®, for a second year for their Agents of Change program. I work with a group of incredible dietitians around the country that are guided by Unilever's vision of food that tastes good, does good and doesn't cost the earth. 
"Company is coming!!!!" That's how the holidays feel to me. Then, the #1 thing on my brain is …how to make their stay special (and how much laundry I need to keep up with. LOL.)  I've found it best to set out a drink station, so people can help themselves, feel at home and feel taken care of all at the same time.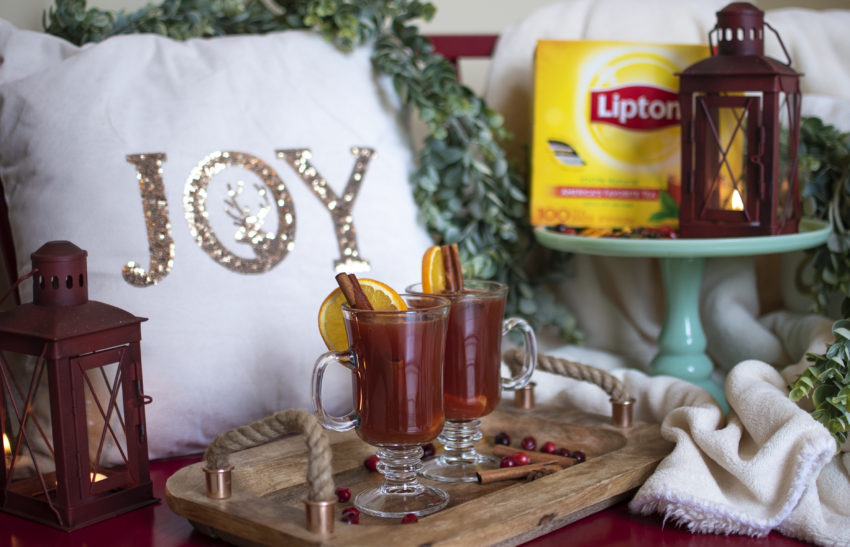 I started making Crockpot Holiday Tea, and I love it. It has all the flavors of the season: cinnamon, clove, ginger, nutmeg, star anise and makes the house smell amazing!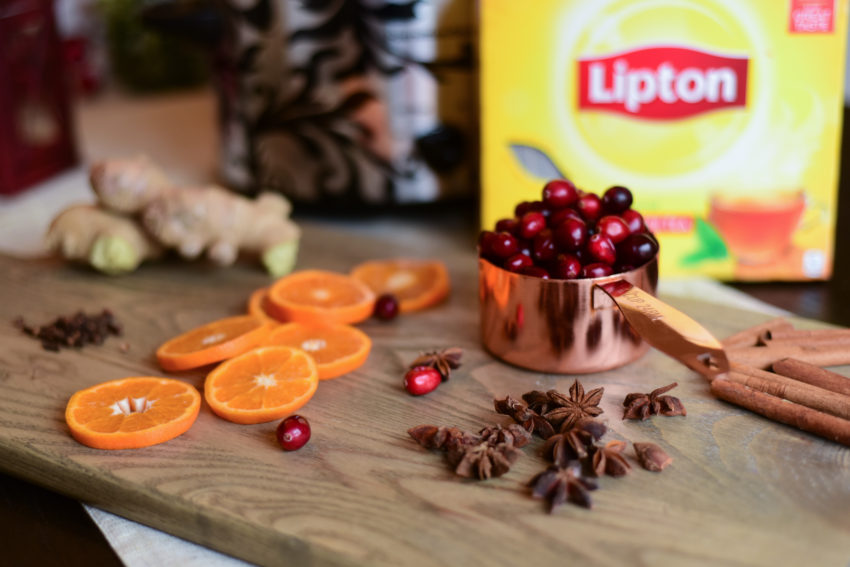 First, I steep 10 of my favorite Lipton® tea bags in 4 cups of boiling water for 5-6 minutes. I grew up on Lipton® Black Tea. It was my mom's literal definition of comfort. A big cup of hot Lipton® Tea with cream and sugar. To this day, Lipton® black tea makes me feel at home, and one sip of it takes me to so many memories!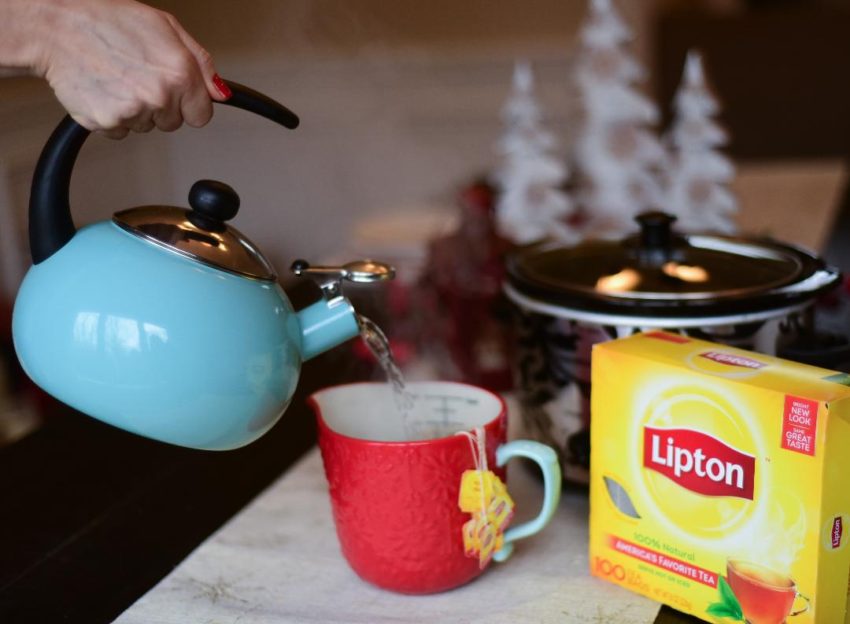 Pour this tea into a crockpot, and add star anise, cinnamon, whole cloves and nutmeg. Next, add 4 more cups of water, put it on low for 4-6 hours, and when it's done, add in a splash of vanilla, cranberries and tangerine slices.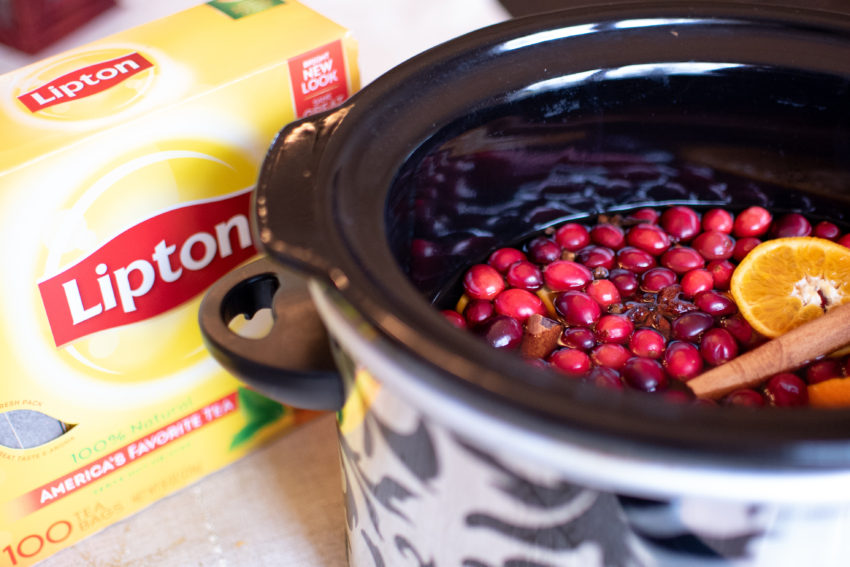 Leave out for company alongside a natural sweetener, such as 100% pure maple syrup or Stevia, a ladle and some mugs.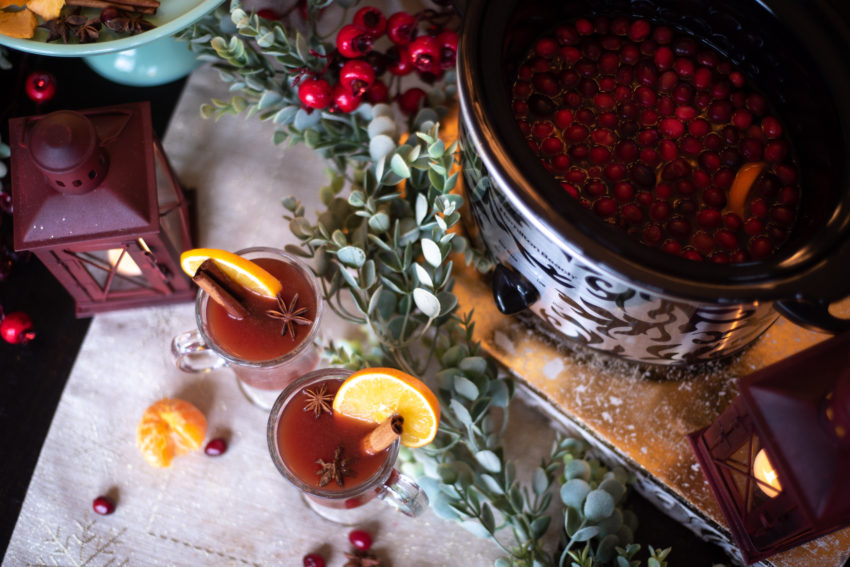 The beautiful thing about Lipton® ' unsweetened tea is that it is 99.5% water, making it just as refreshing and hydrating as water with zero calories. But, adding fresh fruit and spice makes my favorite tea in the spirit of the season!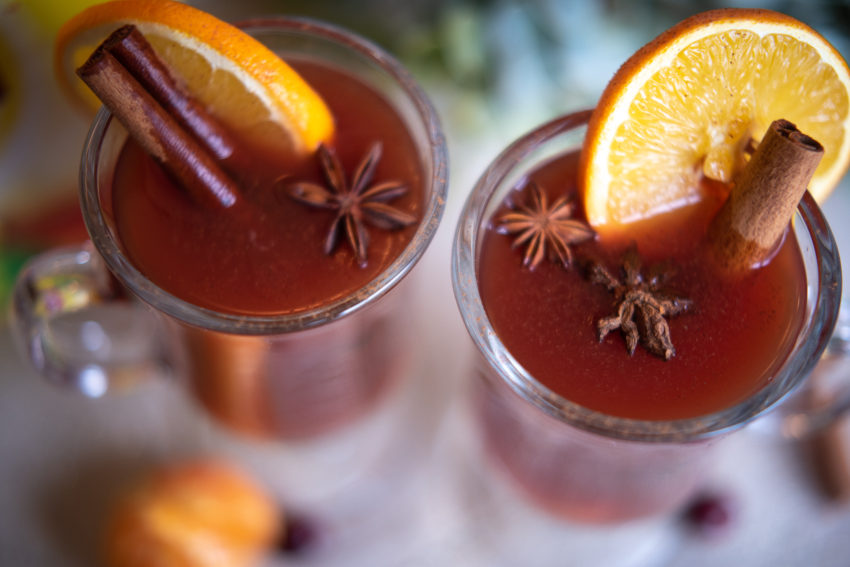 Ingredients
10 Lipton® tea bags
2 cinnamon sticks
4 slices fresh ginger
1/2 teaspoon whole cloves
1 star anise
1/8 teaspoons fresh grated nutmeg
1 cup fresh cranberries
2 clementines, sliced
1 teaspoon pure vanilla extract
Natural sweetener, such as 100% pure maple syrup or Stevia
Preparation
1. Pour 4 cups of boiling water over the 10 Lipton®  tea bags and let them steep for 5 -6 minutes.
2. Discard tea bags and pour hot tea into a small crockpot. Add cinnamon sticks, ginger, cloves, star anise and fresh nutmeg, along with 4 more cups of water. Put crockpot on low for 4- 6 hours.
3. Stir in vanilla extract, clementine slices and cranberries. Set Crockpot Holiday Tea out with a ladle, serving cups, fresh cinnamon sticks and a natural sweetener. Enjoy!
Note: tea can also be chilled and served as a cold holiday iced tea. It's delicious both ways!
Serves: 4-6