Cold mornings call for a warm and comforting breakfast. A comforting breakfast is sweet. Enter in the perfect person…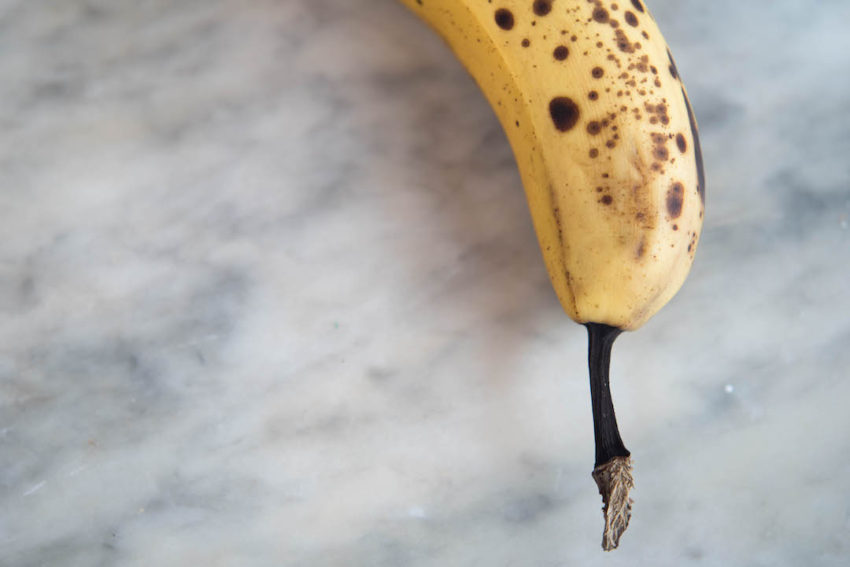 …and mash him in the bottom of a bowl.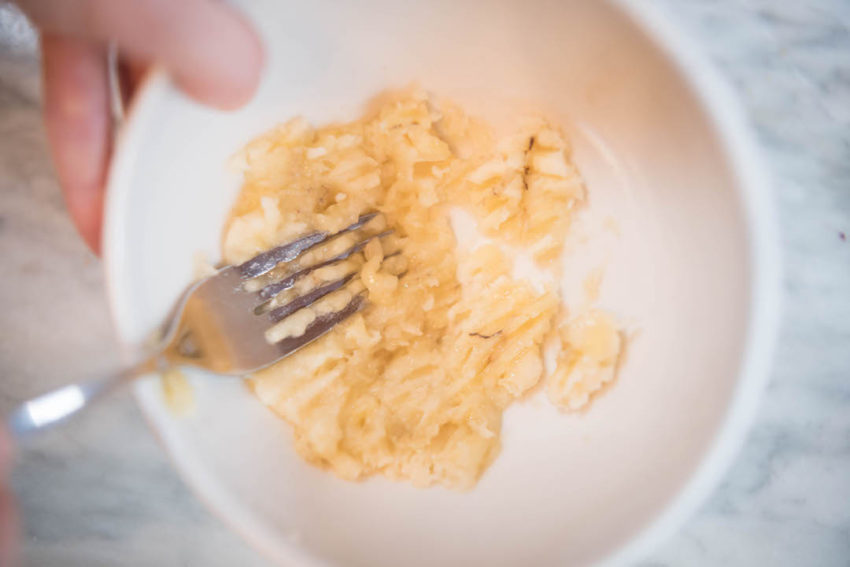 Quickly toast some walnuts – I've found this takes 2 minutes. TOTALLY worth it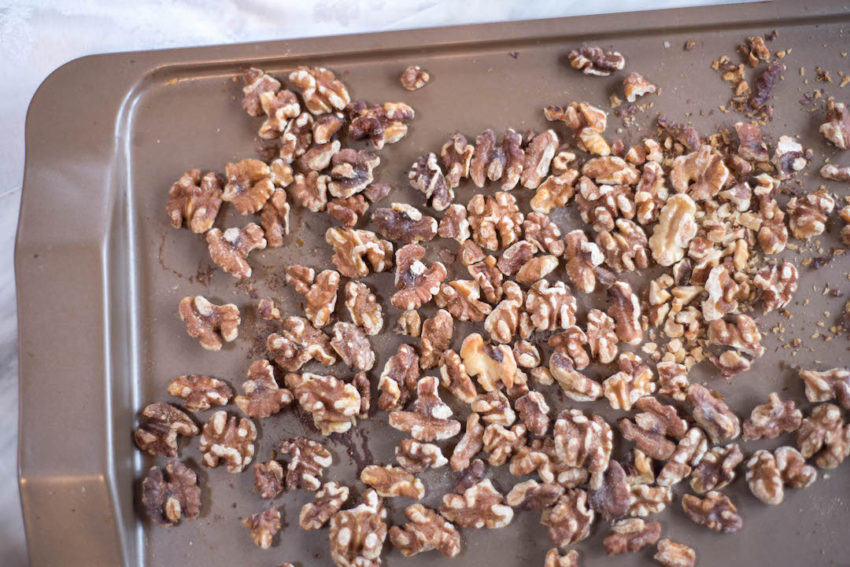 If you're making this for kids, toasted walnuts are so easy to crush into little bits using the bottom of a measuring cup after they have cooked…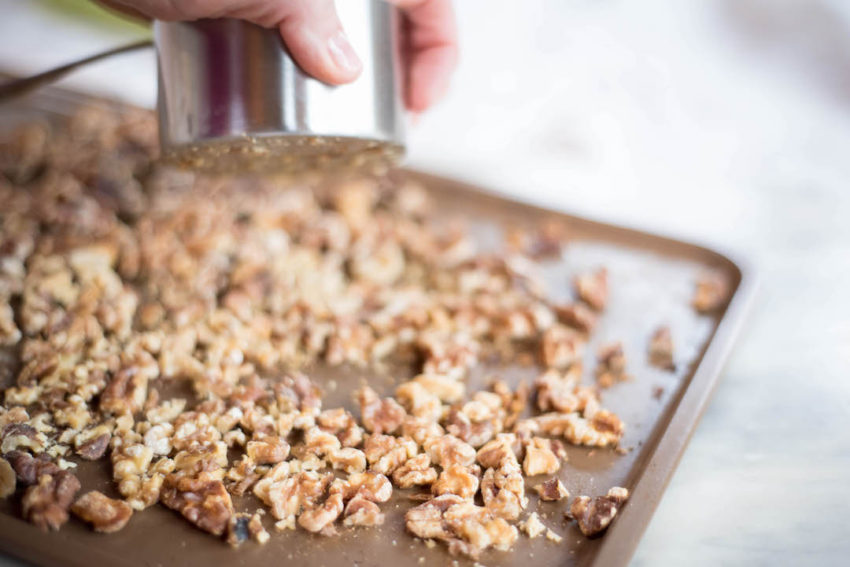 Add in cooked steel cut oats on top of the banana, then walnuts, then a drizzle of cashew milk. (We keep already cooked steel cut oats in the freezer – really easy to reheat; or often make crockpot steel cut oats in the winter….the best way to wake up!)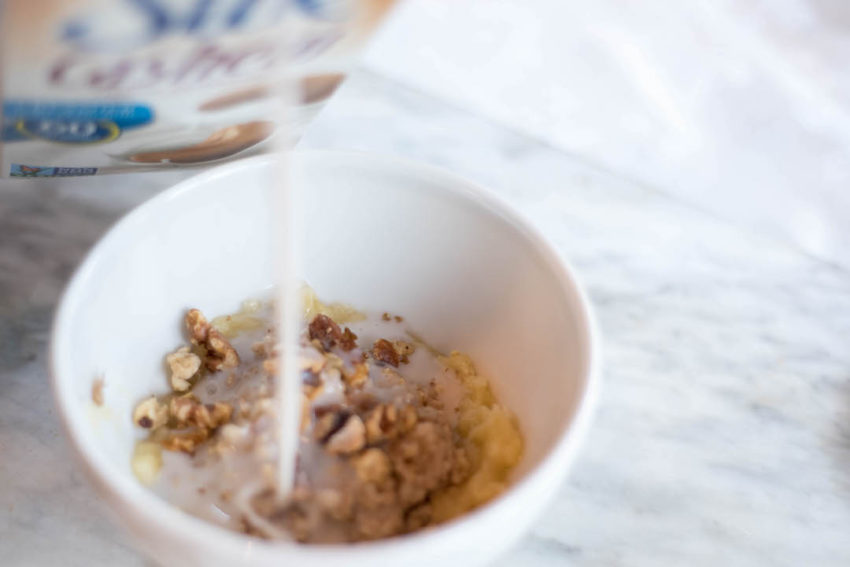 And what's optional is a teeny, tiny drizzle of pure maple syrup. Or, one drop of maple extract would offer that "banana pancake" flavor. And if nothing else, this breakfast is delicious without either one of those…but cinnamon would be a great addition too!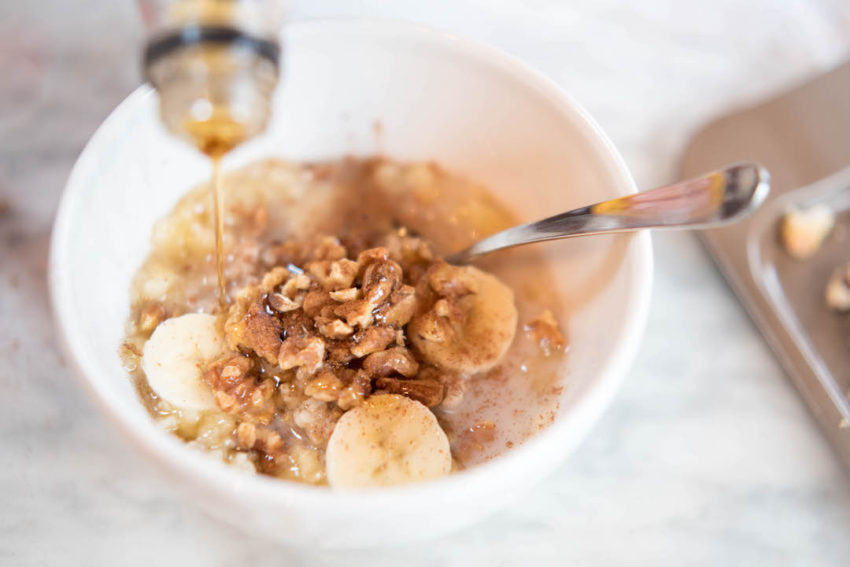 Enjoy your winter morning!
Ingredients
1/3 cup cooked steel cut oats
1/2 very ripe banana (speckled, not black;)
2 tablespoons walnuts
2-4 tablespoons almond or cashew milk
1/2 teaspoon 100% pure maple syrup (optional; or, use a drop of maple extract to get the same taste without added sweetener)
Preparation
1. Scatter walnuts on a small baking sheet and into the oven on low broil. Cook until toasted, about 2-3 minutes.
2. Add the banana into a bowl and mash with the back of a fork until it's basically banana purée.
3. Scoop cooked oats on top (they should be warm and creamy). Pour as much milk as needed over the top, then scatter toasted walnuts & drizzle maple syrup. If you didn't salt your oats while you were making them, giving this a little pinch of kosher salt will make all the difference! Stir together & eat warm.