DELICIOUS. This protein smoothie is a fall breakfast. We LOVE apple-picking in the fall, and this is one of my favorite things to do with them. A cool morning nutritious smoothie…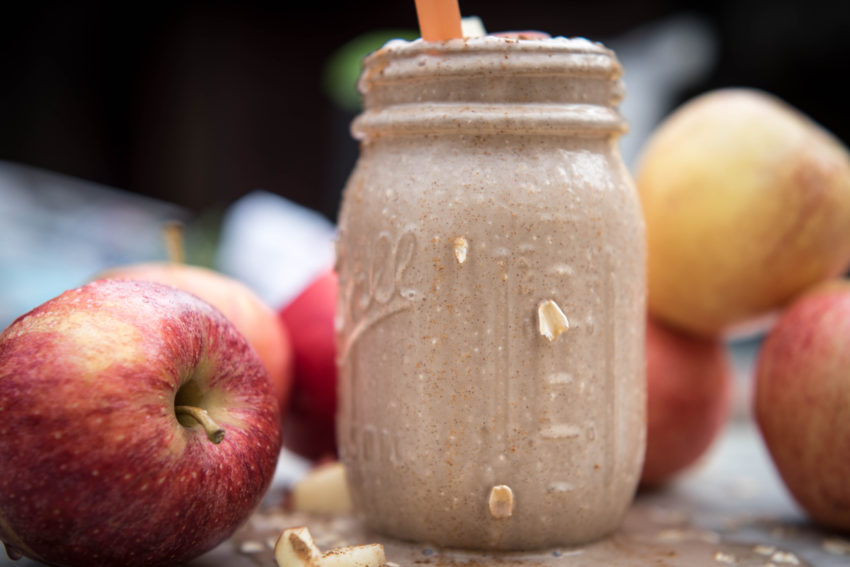 Add a small bit of cashew butter, because it gives the smoothie a delicious "batter like" consistency….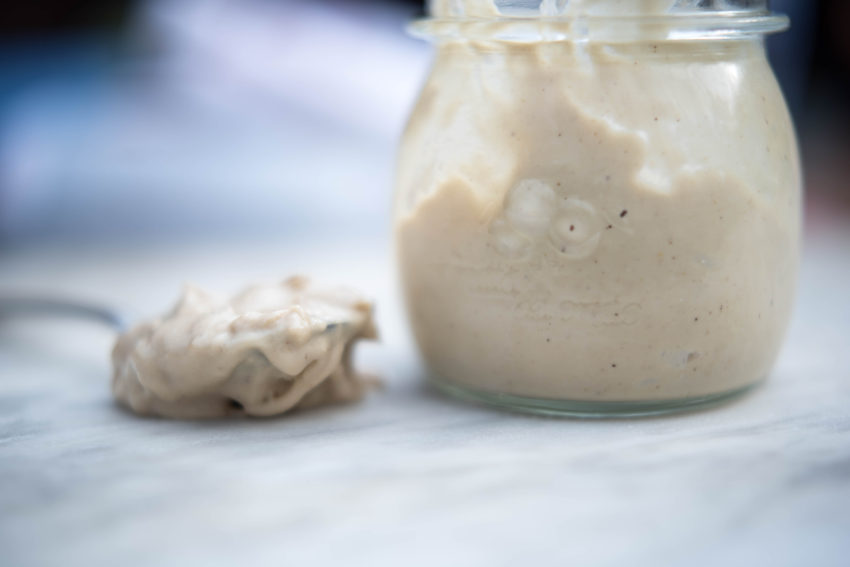 vanilla protein powder, to give you endurance for the whole morning, and for the natural sweetness and vanilla flavor…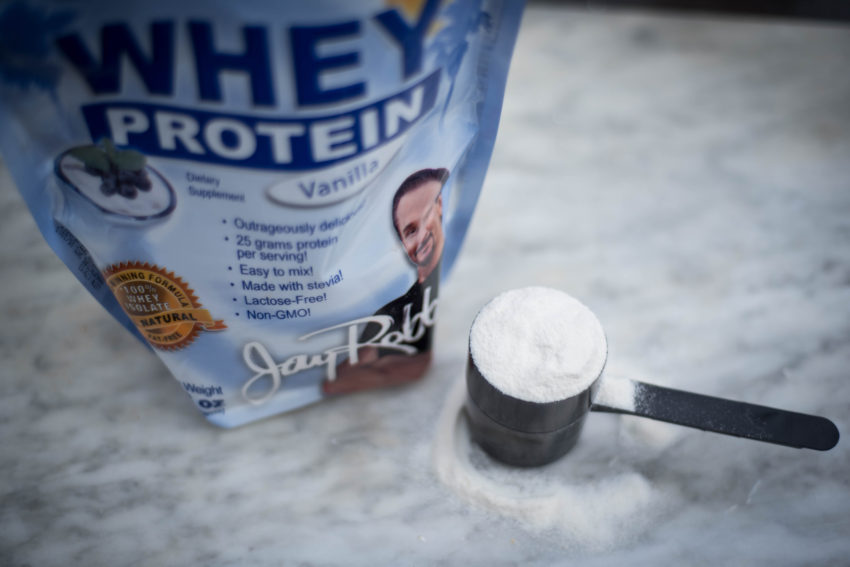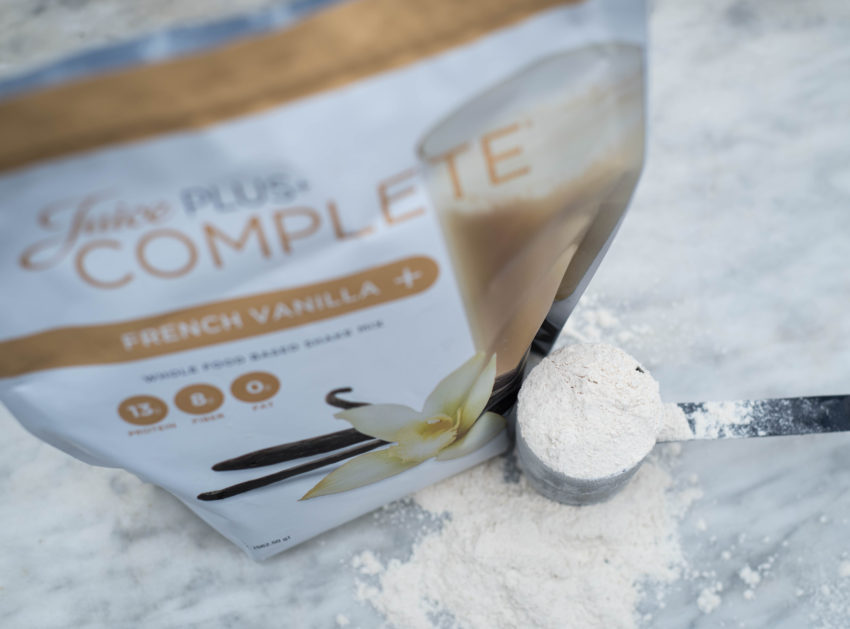 wheat germ for the toasted flavor, and boost of folic acid, vitamin E, and B "energy vitamins"…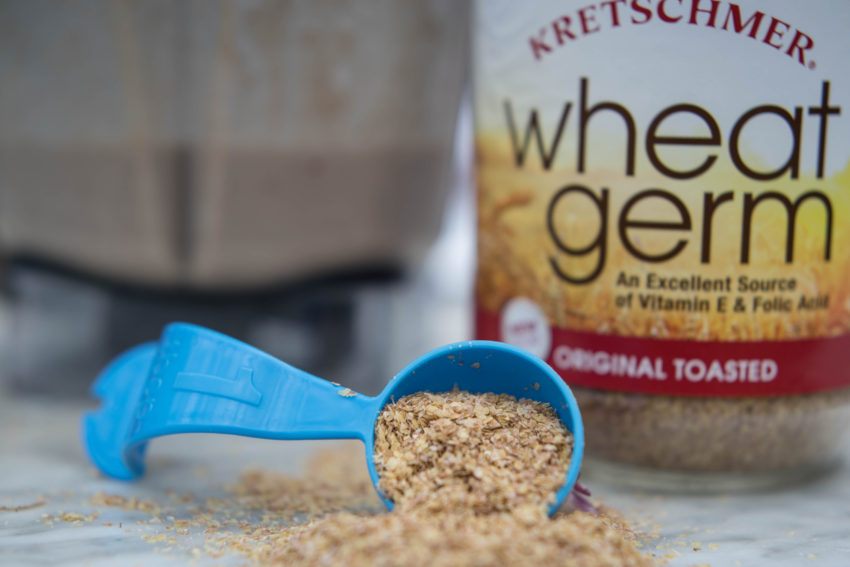 a dash of pure almond extract sends it over the edge….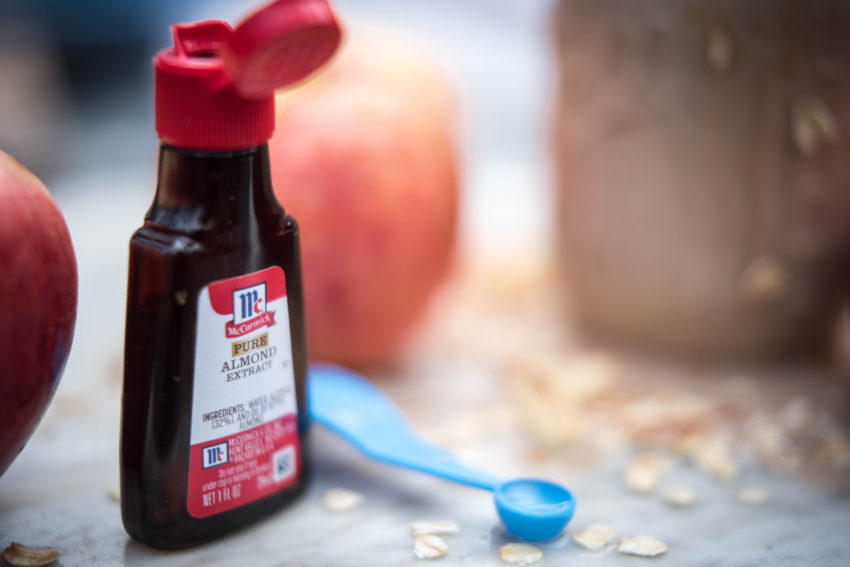 and tons of cinnamon, for it's positive effects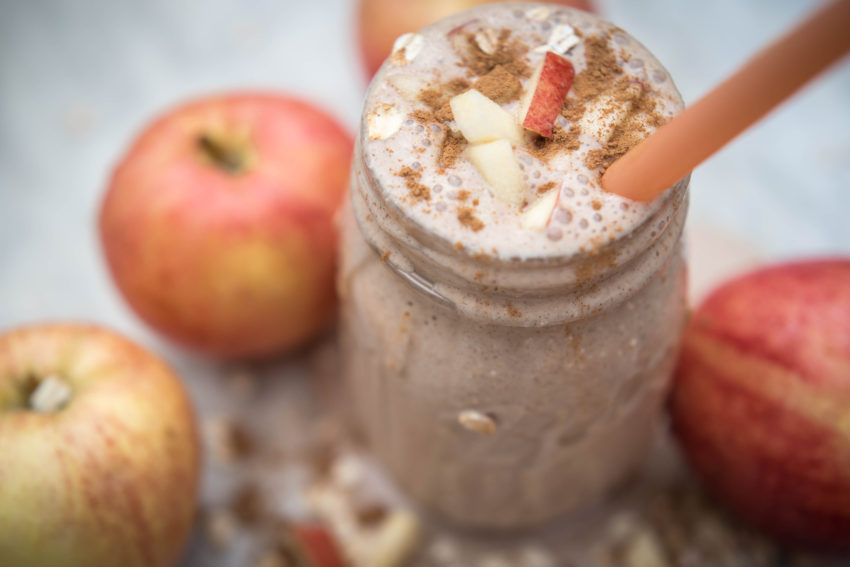 Ingredients
3/4 vanilla unsweetened almond milk
2 tablespoons whole rolled oats
1/2 cup chopped Gala apple (leave the skin on)
1 tablespoon cashew butter (I'm guessing almond butter would well too)
1-2 tablespoons toasted wheat germ
1/4 teaspoon almond extract
1/2 teaspoon ground cinnamon
1 scoop vanilla protein powder
ice
Preparation
1. Put in blender and let whirl! Ice will make it thicker and creamier. I sprinkled some granola, chopped apple and cinnamon on top.