Did you know that strawberries are specifically good for your heart? I would tell my patients (and my my kids), that its easy to remember, because they look like a heart. They contain a compound called ellagic acid, which helps protect the heart and serve it well. It's paired with TONS of vitamin C (110% of what you need in 1 cup!) which helps keep the our heart and blood vessels from doing terrible things with blood fats – called oxidation, to be specific.
To be the most packed with these nutrients, the strawberry MUST be red throughout! That means it will be sweet, and bursting with antioxidants to help your heart and blood vessels. There's nothing like a strawberry that's fresh in season 😉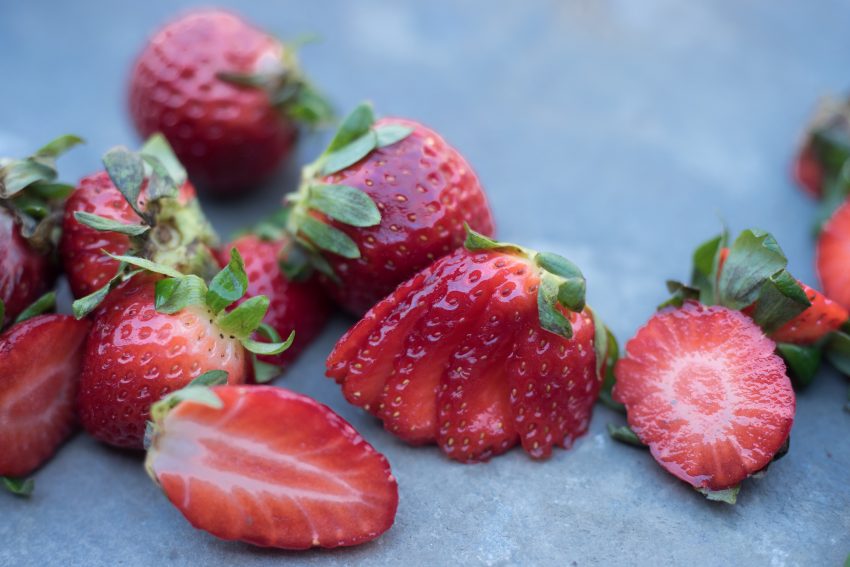 This smoothie – which could be used as a meal – uses the power of those strawberries along with fiber from oats, tons of vitamin E & folic acid from wheat germ, and unsweetened cashew butter as a healthy fat. Use your favorite kind of protein powder, just make sure it's high-quality! You can find two of my favorites – and why I like them – here and here.
I love the look of this smoothie as much as I love the taste and the energy it gives! Don't forget to stick with unsweetened coconut milk and unsweetened cashew butter….you're training your tastebuds to only need natural sugar – like from the strawberries!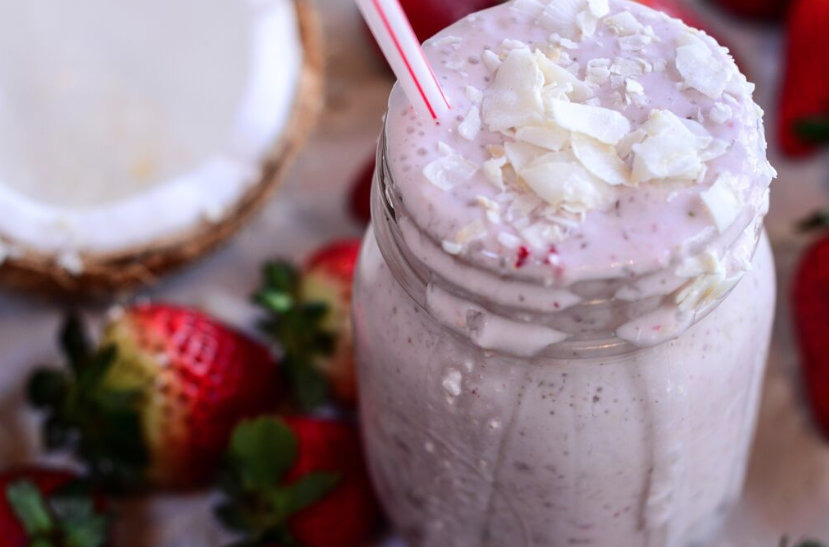 Ingredients
6 ounces unsweetened coconut milk – from a carton
5-6 ripe strawberries
1 scoop vanilla protein powder
1 tablespoon unsweetened cashew butter
2 tablespoons old fashioned oats
1 tablespoon wheat germ
ice
Preparation
1. In a blender, combine all ingredients. If you need to thin out the shake a bit, add another splash of coconut milk.
2. Add ice if you want it to be a bit thicker, and top with unsweetened coconut flakes if you have some around;)