If you need a gluten-free pancake recipe & you're a chocolate fan, this one is for you!!!  To be honest, we don't eat gluten-free 100% of the time, but I utilize almond flour because I see it as a path to boosting the nutrition factor for my kids. And for me, I notice the extra protein fills me up and doesn't leave me fatigued.
Do you use almond flour? What's your preference? Almond flour and oat flour seem to be our default, but I am open to experimenting with anything! 
Speaking of experimenting….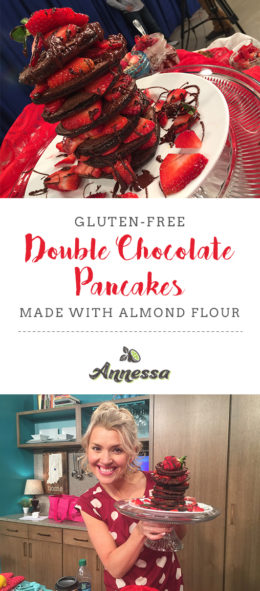 These are amazing. I made them on the morning news, and the crew said they tasted like chocolate muffins. I call that a win! Thankfully, that was even on a morning when my healthy take on chocolatey treats was competing with DONUTS!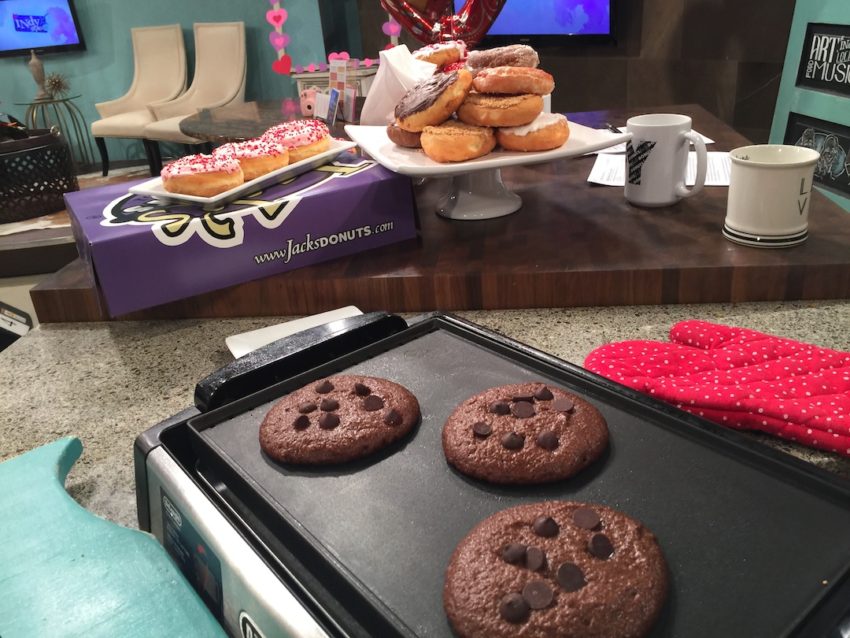 They turned out fluffy (which is magical when you are working with almond flour), chocolatey, delicious, and worked well in my Chocolate-Pancake-Leaning-Tower-of-Piza….hahaha!  Somehow I always worry that TV food won't quite turn out the way it's supposed it on LIVE television. These pancakes were over-performers!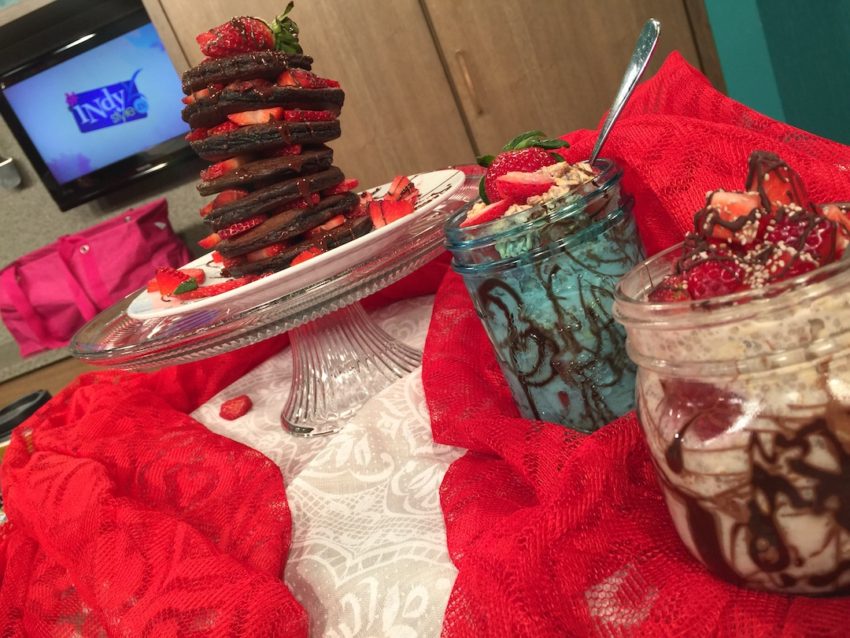 A quick note – don't skip on the teaspoon of lemon juice. While it seems like not a big deal, it is one of the reasons these pancakes turn out fluffy.  We love these served with strawberries, but I'm sure they are good by themselves! 
Let me know if you try them. They make a nice special treat for extra-fun mornings!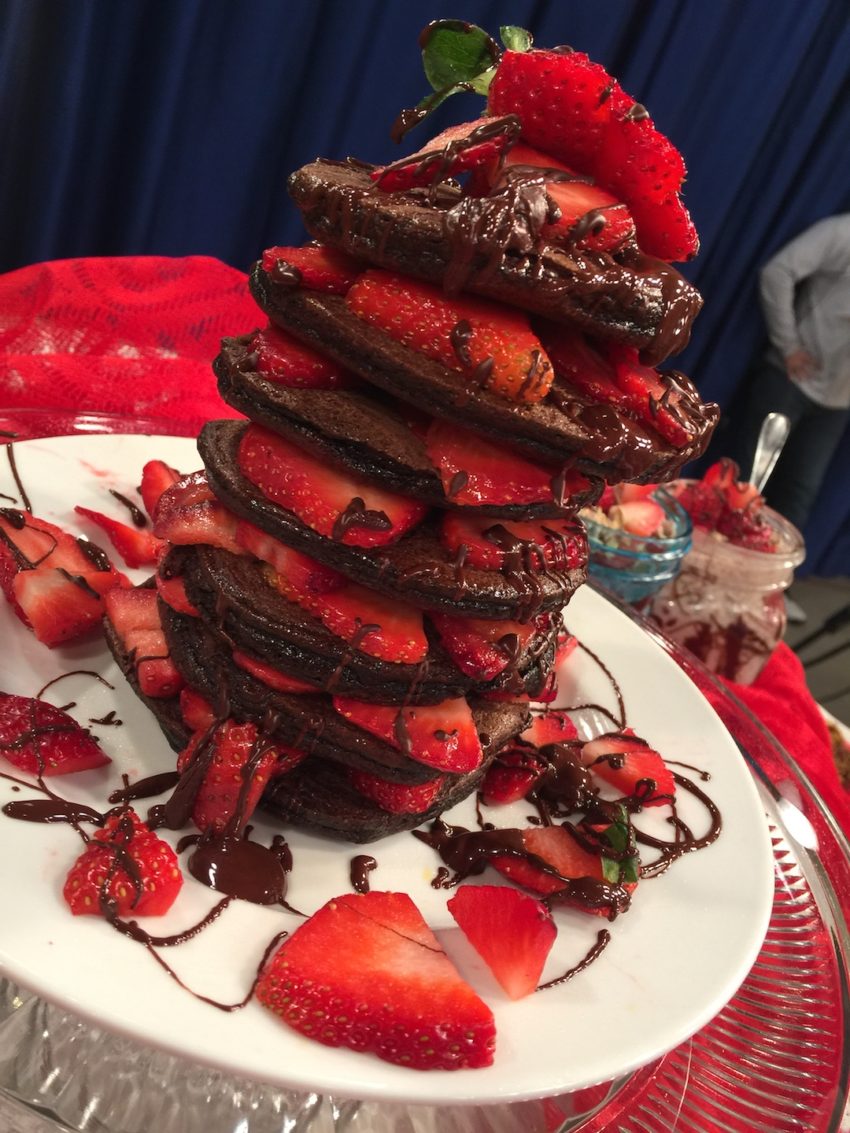 Ingredients
2 eggs
1/4 cup unsweetened coconut milk or water
1 tablespoon 100% pure maple syrup
pinch salt
1 cup almond flour, such as Bob Red Mill's Superfine Almond Flour
3 tablespoons cocoa powder
1/2 teaspoon baking soda
1 teaspoon fresh lemon juice
dark chocolate chips, just a few
Preparation
In a medium bowl, beat eggs with a fork for 1 minute. Whisk in coconut milk, pure maple syrup, and a pinch of salt. 

Sprinkle almond flour on top, as well as cocoa powder and baking soda. Fold dry ingredients into wet batter. Squeeze lemon juice over the top and fold it in as well. 

Heat a pancake griddle to medium, sprayed lightly with nonstick cooking spray. Scoop batter by spoonfuls onto griddle. Place a few dark chocolate chips on the uncooked side of each pancake. Cook until bubbles form on the uncooked side of the pancake and the edges are dry (about 3-5 minutes). Flip and cook the other side. Repeat with the remaining batter. 

We love to serve these with fresh strawberries!