We made these at my cooking class last night, so I had to post them asap! If you like avocado in the teeniest bit, you're going to love these. I think it's a great idea to have a library of healthy recipes that are as simple as possible, and this one falls into that category. There's just 3 main ingredients: lean turkey, avocado, and garlic. (In other words: protein, healthy fat, and powerful antioxidants). Avocados are mashed into the burger, as well as being sliced on top. They get this gorgeous look about them after being shaped: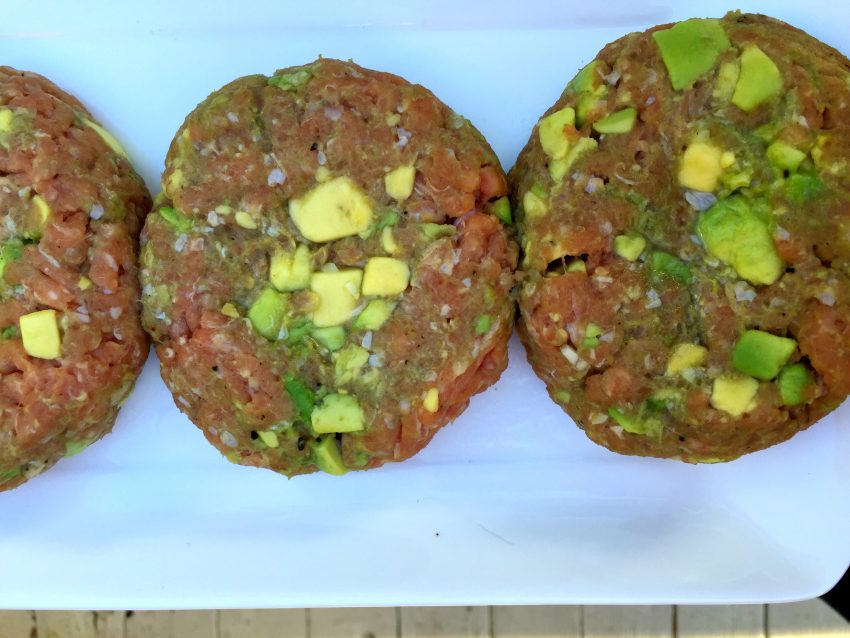 I recommend eating burgers with no buns, and instead putting these on a bed of lettuce with a salted tomato, and some red onion to kick up that mellow avocado. SO MUCH FLAVOR. A bun would only take away from all that flavor…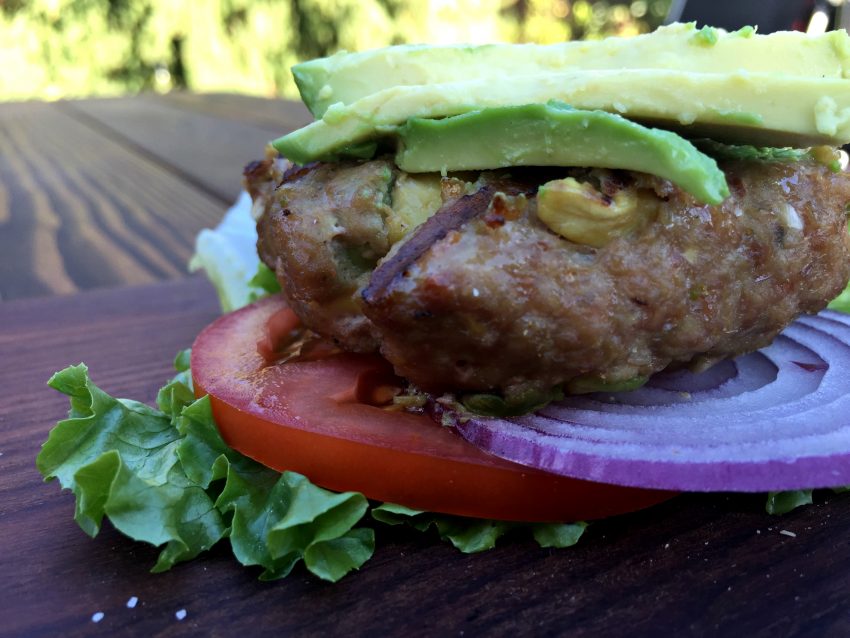 These can be grilled, or seared in a pan…or even broiled in the oven. Whatever works for you! I love to grill these in the warm months and serve them with seared asparagus and a fruit salad.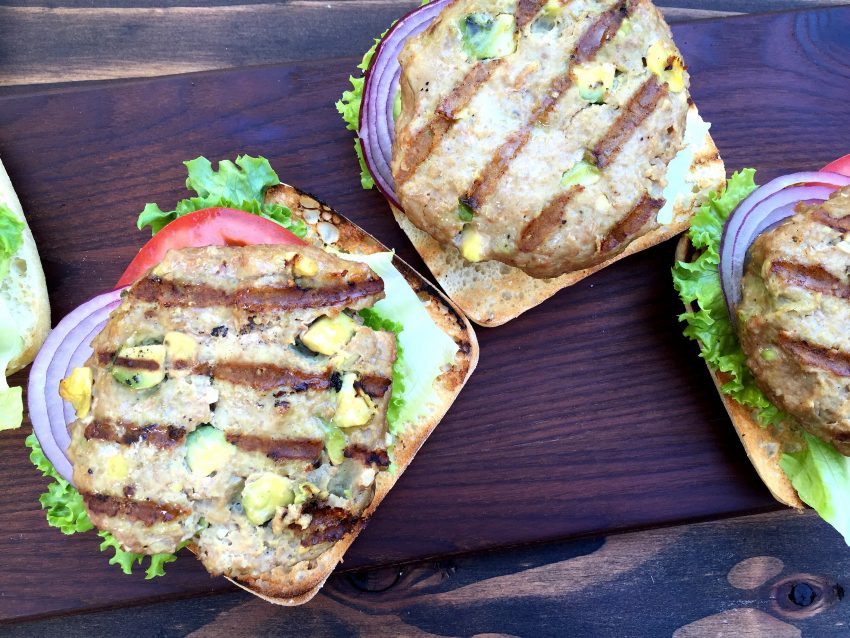 Ingredients
1 lb lean ground turkey
2 small ripe avocados, pit removed
2 cloves garlic
1 teaspoon kosher salt
1/2 teaspoon freshly ground black pepper
Preparation
1. If you're using a grill, preheat it to medium. If you're using the stovetop, spray a skillet with nonstick spray and heat it to medium.
2. Scoop 1 avocado into a medium bowl and gently mash with a fork, leaving some chunks (save the other avocado for later). Grate in garlic cloves into the bowl. Add in turkey, salt and pepper. Gently mix until everything is evenly incorporated, but be careful not to over mix.
3. Shape the mixture into four patties, making a slight dent into the middle of each patty. Place on grill or in the pan, and cook 6 minutes per side flipping once, until the internal temperature reaches 165º.
4. Remove and place each burger on lettuce, tomato, and red onion. Slice the second avocado and top each burger with 3 slices. Sprinkle a little sea salt and pepper. Yum.
Prep time: 5 minutes
Total time: 20 minutes
Serves: 4
Serving size: 1 patty
Nutritional Facts: Calories 307, Total Fat 21.3 g, Saturated Fat 4.3 g, Polyunsaturated Fat 1.6 g, Monounsaturated Fat 8.5 g, Cholesterol 80.0 mg, Sodium 572.1 mg, Potassium 447.8 mg, Total Carbohydrate 8.2 g, Dietary Fiber 6.0 g, Sugars 0.3 g, Protein 23.8 g
I created this recipe for Albertsons Safeway!