I'm excited to share with you this post in partnership with McCormick Spice. I love their pure spices, giving beautiful, healthful food a boost of flavor! Check out their website for more recipes using spices.
The easiest, purest, most delicious quick guacamole ever? I've got it right here for you…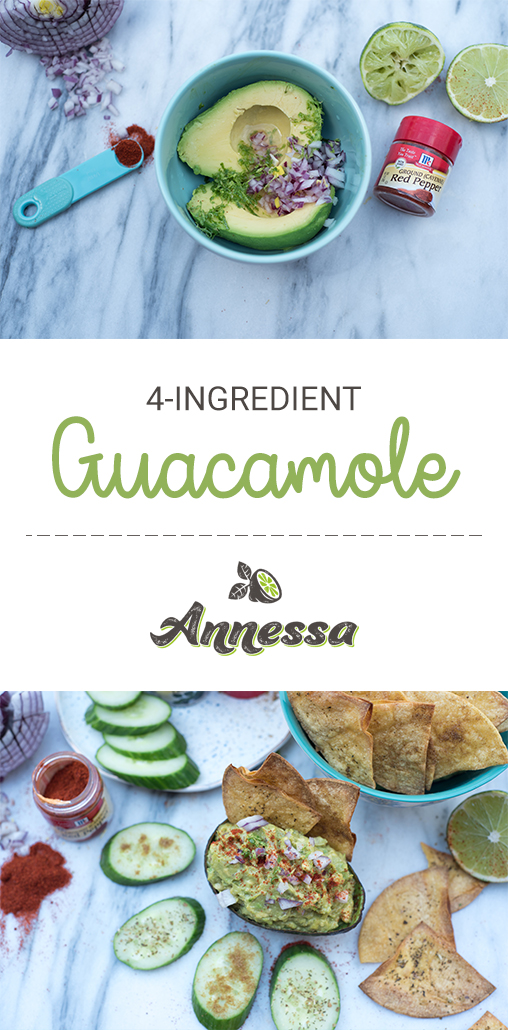 This is the guac we make in a pinch at least once a week now. Start with a creamy ripe avocado, and add finely minced red onion, the zest of a lime, and then….a bit of cayenne. It's amazing what the cayenne does, taking the guac to the next level of flavor!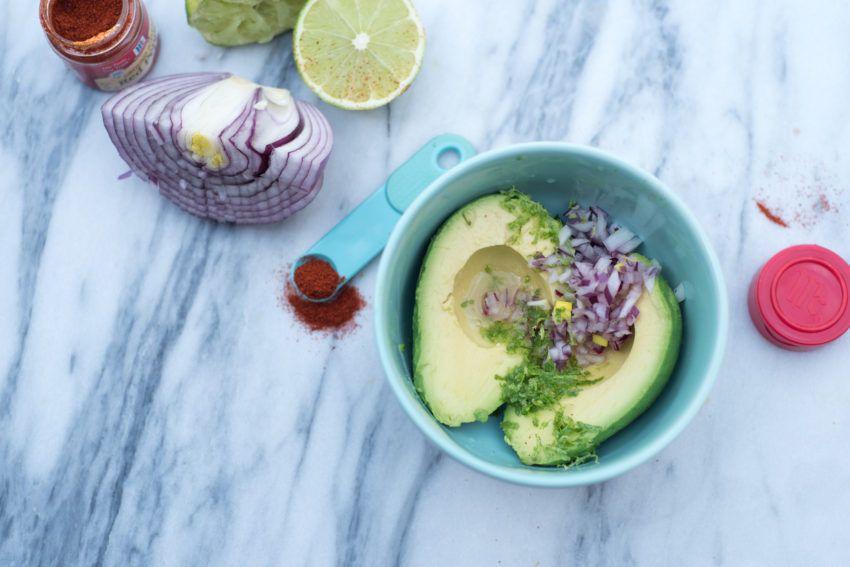 Add a squeeze of lime. This cuts through those healthy fats a bit, offers a tang, and keeps that guac bright, pretty green. Citric acid is an oxygen enemy! It will help the guacamole not turn brown as quickly.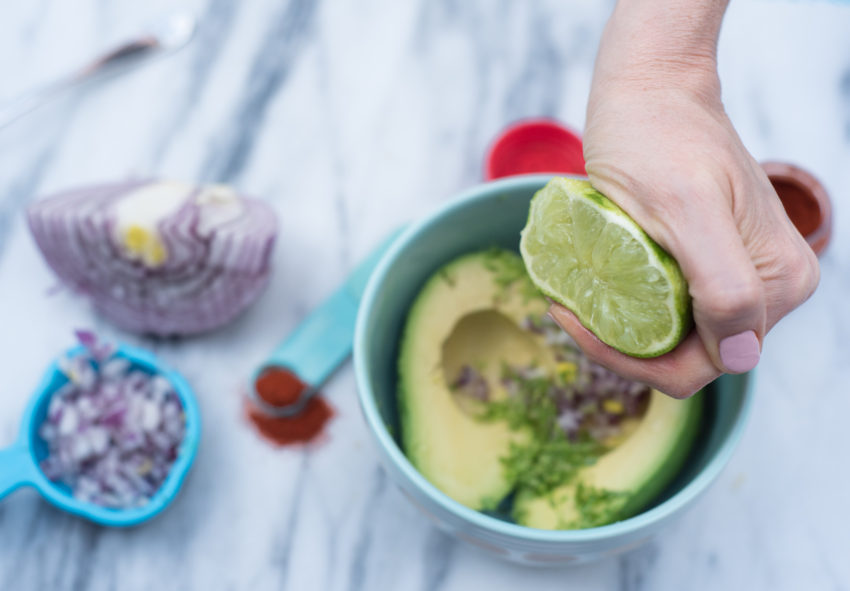 And mash it together with the back of a fork. That's my favorite way. I feel like it pushes all the flavors together….encouraging them to "make friends'….(have I been with toddlers too long? Maybe.)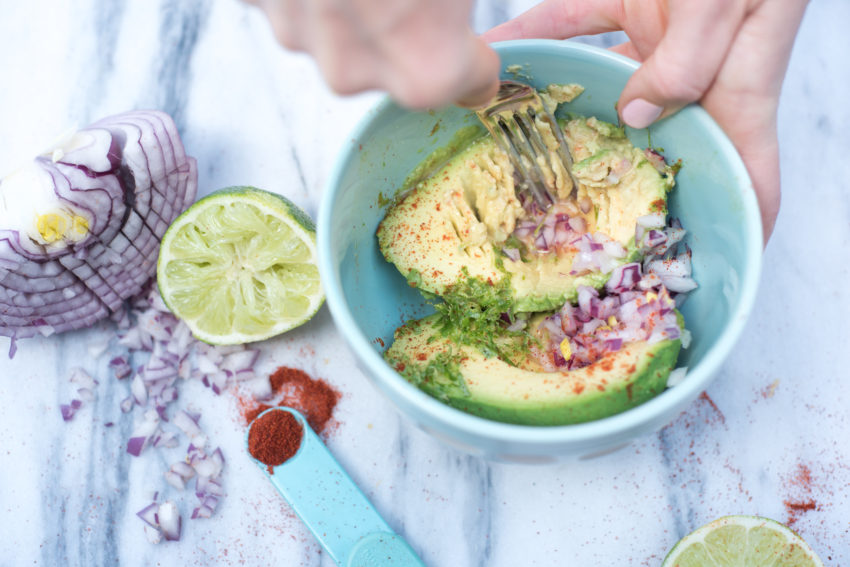 And when it's been mashed, you have a gorgeous green healthy dip…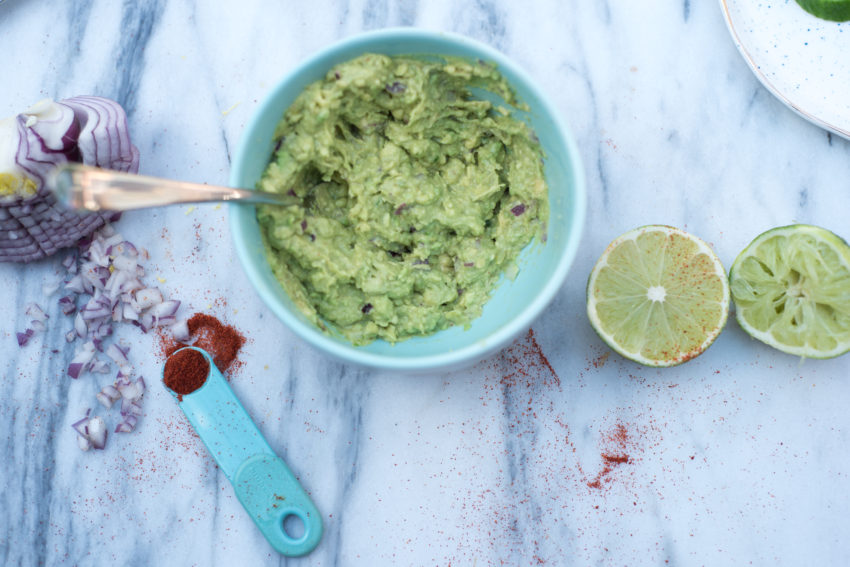 Serve it with Homemade Baked Chips, or cucumber chips – just slice them on the bias, and sprinkle with cumin. SO YUMMY.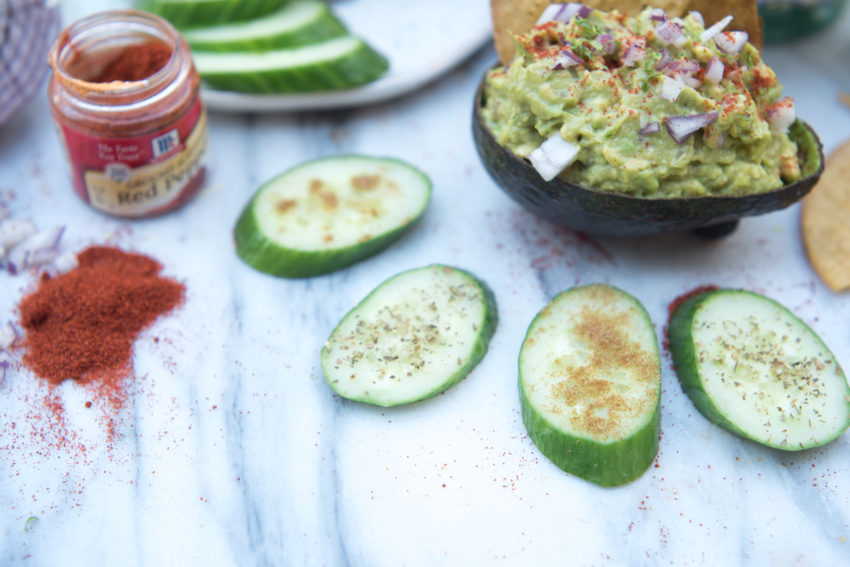 Remember, this guacamole can easily be doubled, or used as a basic recipe to add things like *ahem, cough*, cilantro too. (If you've been with me for awhile, you know how I feel about cilantro. People either LOVE it, or….don't. Which one are you?) Enjoy!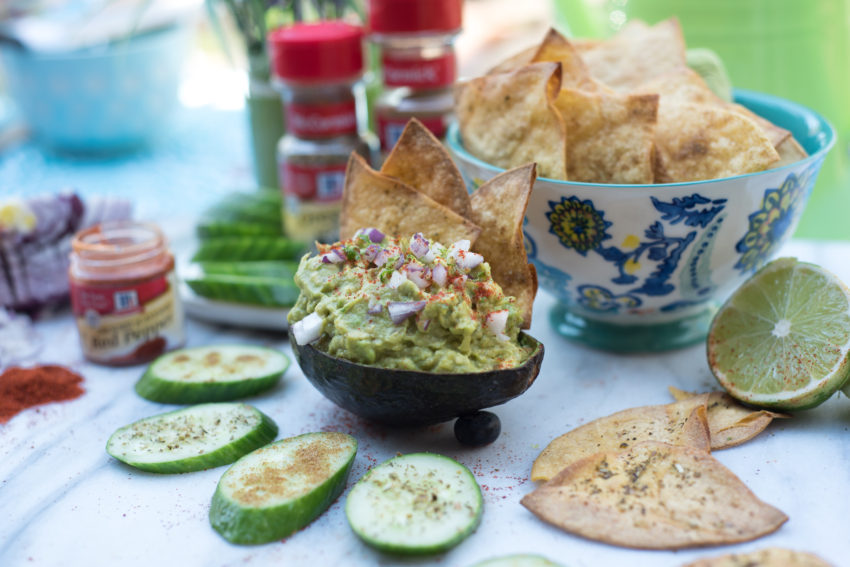 I would love to see your healthy food on Facebook, Instagram and Pinterest! Please give me a shout out there!
Ingredients
1 small avocado
1 heaping tablespoon diced red onion
1 tablespoon lime juice plus zest of 1/2 lime
1/4 teaspoon ground cayenne pepper
1/4 teaspoon kosher salt
Preparation
1. In a small bowl, scoop all ingredients together and lightly mash until combined. Serve immediately!
Note: If you won't be eating it for an hour or so, squeeze lime juice over it, and place plastic wrap or a paper towel over the guacamole so the wrap is touching it. This will keep oxygen from the guac, which will keep it from turning brown! The flavor will be just as good even if that happens.