It's one of the flavors of the season! I get kicks out of finding ways to take popular flavors and turn them into healthier items. I have been doing the 12 Days of Nutrition give-aways on my Facebook page, and the past 2 fit in perfectly with this recipe. They were vanilla protein powder, and bee pollen (yes, bee pollen! Expensive but highly nutritious!)
I am the kind of person who would rather see something be made than be told how to make it, so I have been doing LIVE recipe videos from Facebook…and it has been so wonderful to connect with others!
The secret to making it taste like the granola was made from sugar cookies is this: pure almond extract, and a really good protein powder. And, if you're up for it, a small sprinkle of festivity at the end….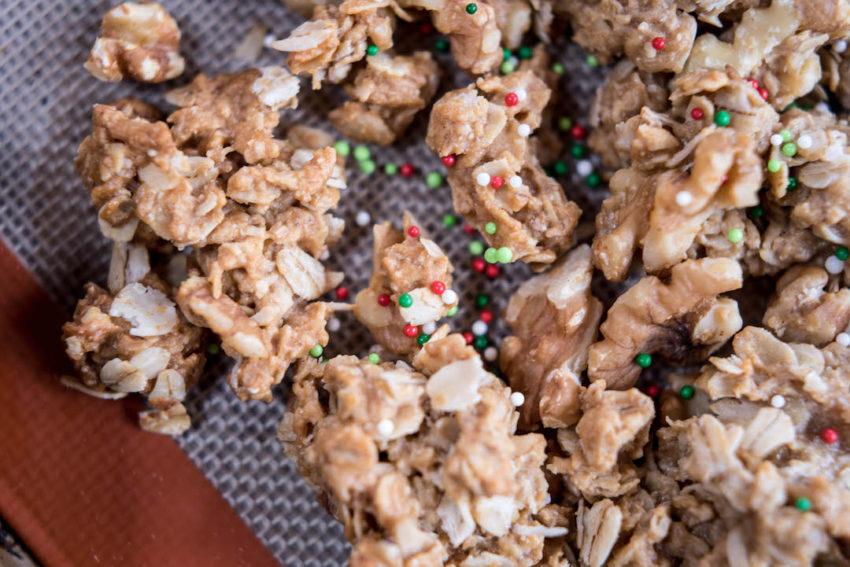 It's delicious with warmed coconut milk or cashew milk poured over. As I'm writing this, I have 3 baking sheets of it on my counter, the snow is softly falling outside, and that bowl of winter comfort is calling me!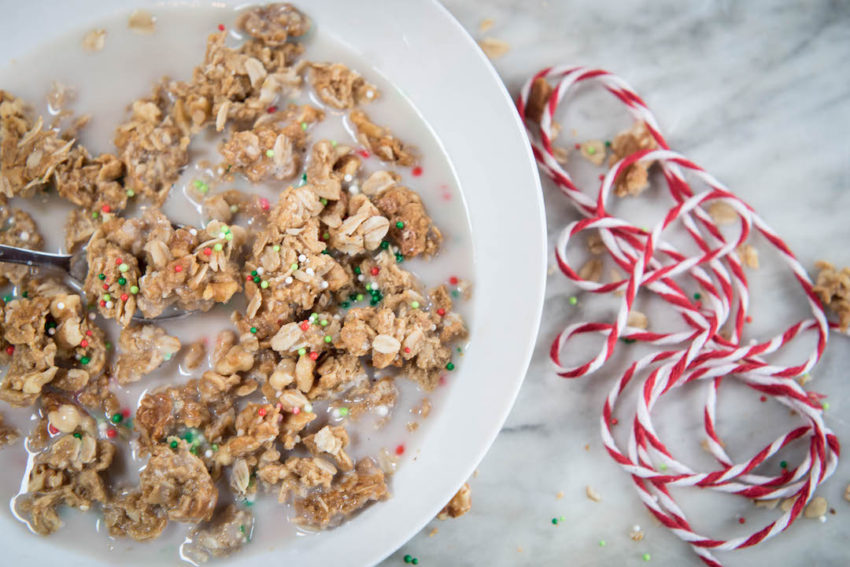 It's dairy-free, gluten-free, and to make it vegan, just swap the honey for pure maple syrup. I think this makes an excellent *healthier* food gift for the season, too…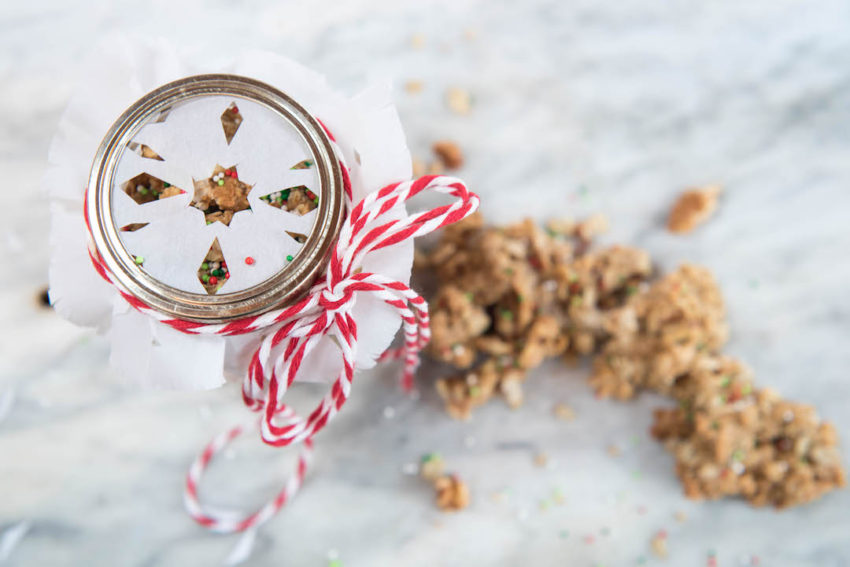 Enjoy!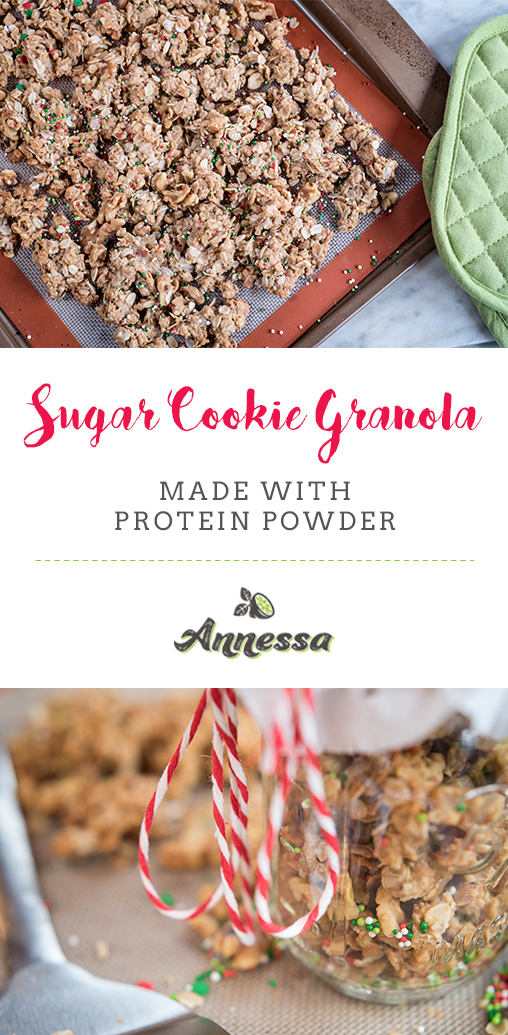 1/2 cup unsweetened cashew butter
1/2 cup raw and local honey
1/2 teaspoon pure almond extract
2 teaspoons pure vanilla extract
1/4 teaspoon kosher salt
2 cups whole rolled oats
1 cup raw walnut pieces
1 tablespoon coconut oil, melted
1 scoop vanilla protein powder (note – you can use more if you wish!)
optional: 1 teaspoon holiday sprinkles
1. Preheat oven to 275 degrees F.
2. In a medium sized bowl, whisk together maple syrup and peanut butter.
3. Stir in extracts, salt, then oats and walnuts, until the mixture is evenly coated. Pour on coconut oil and stir. Finally, add protein powder, and fold it in until it has fully coated the mixture. Pour ingredients onto a flat baking sheet covered with parchment paper (this makes for super-easy clean up!), and make sure mixture is in a single, even layer.
4. Bake for 30 – 35 minutes (bake it a little longer for more crunchy granola, a little shorter for more chewier granola).
5. Remove and let granola cool, then break into bite sized pieces and store in an airtight container.
Serves: 12-14