Simple, low-carb holiday appetizer! Sliced sweet potatoes make the perfect "vehicle" for festive toppings. This is a favorite recipe to slide in something healthy at a holiday party!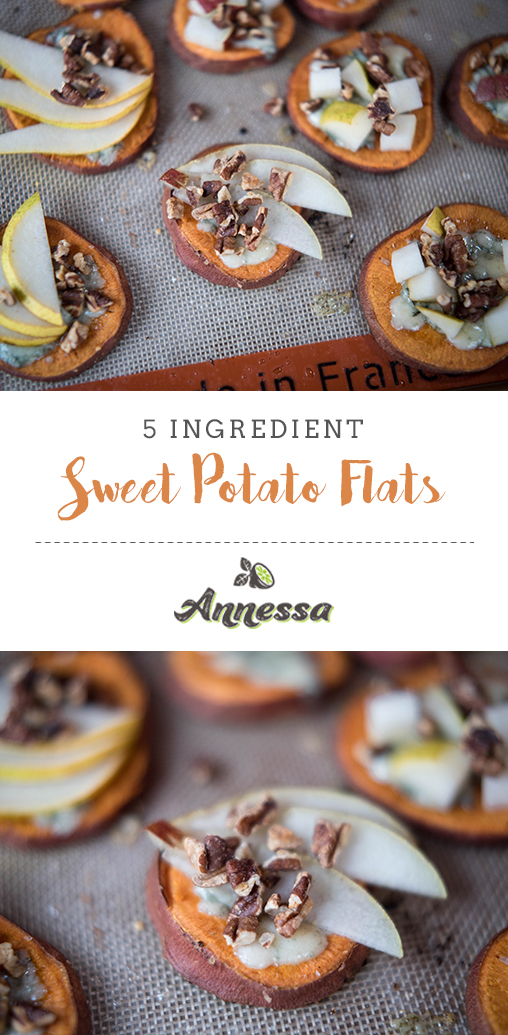 Slice sweet potatoes into 1/4 inch slices. Admire the gorgeous orange color that is going to give you so much delicious-tasting nutrition…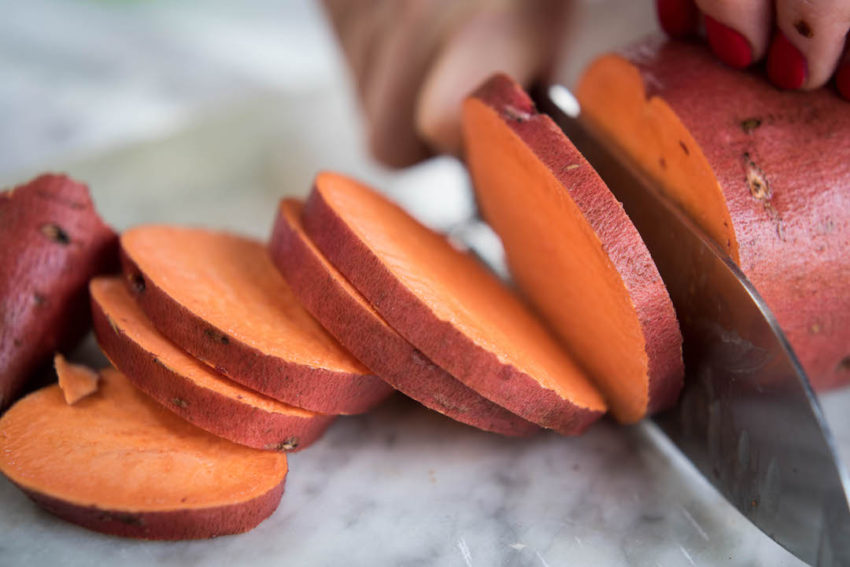 Sea salt and pepper to each side….this intensifies that flavor. A super-important step for a simple recipe!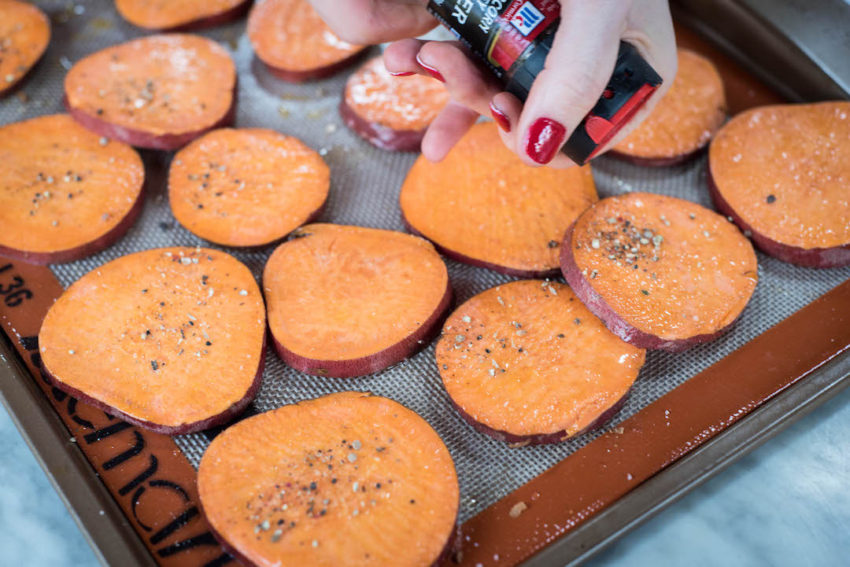 And roast just until fork-tender. This gives them an alternate personality as a crostini…(the BEST personality a sweet potato can have;)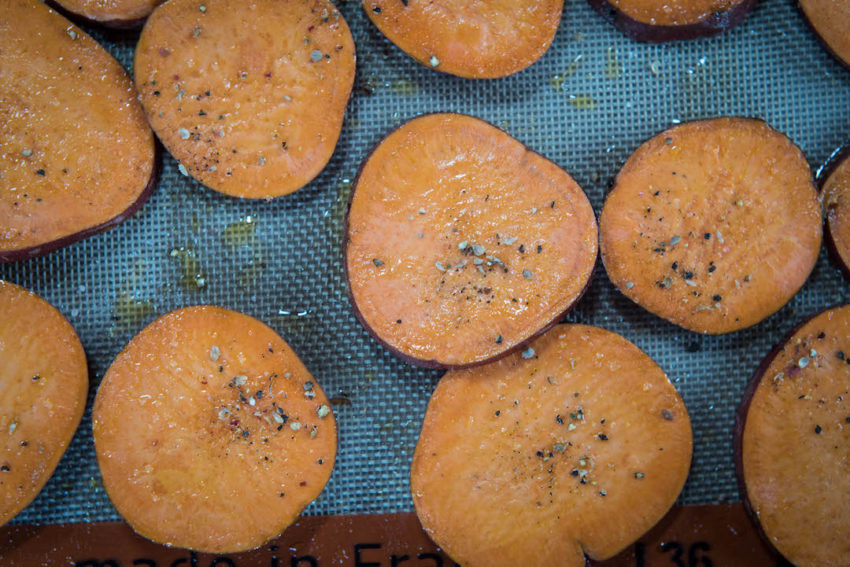 Melt Gorgonzola cheese on top…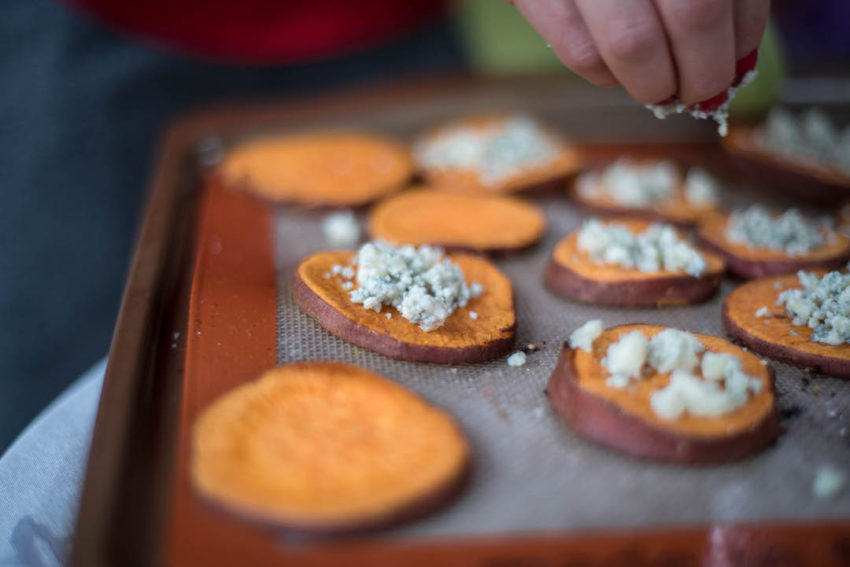 Slice sweet, tender, juicy pears…no need peel them. Either slice them thinly or cut into small cubes – both work.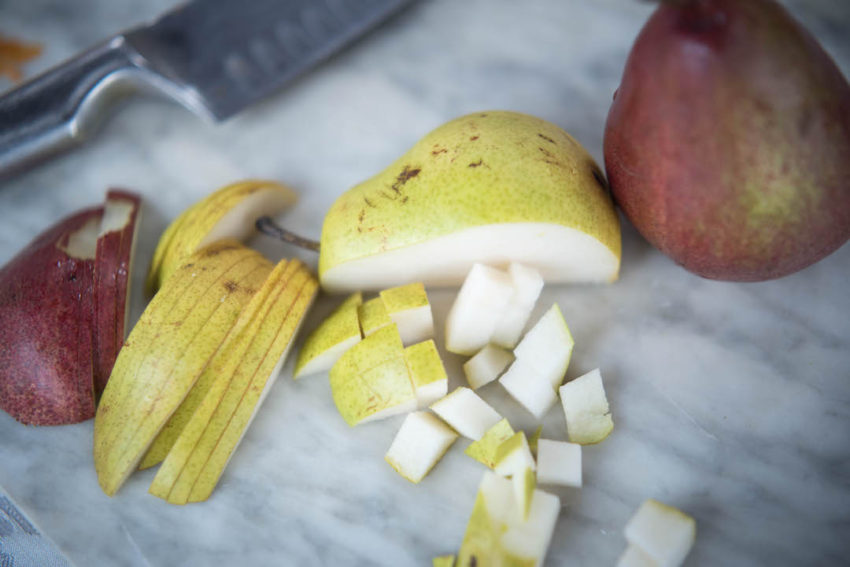 And subtley sweet sliced pears on top with a sprinkle of toasted pecans…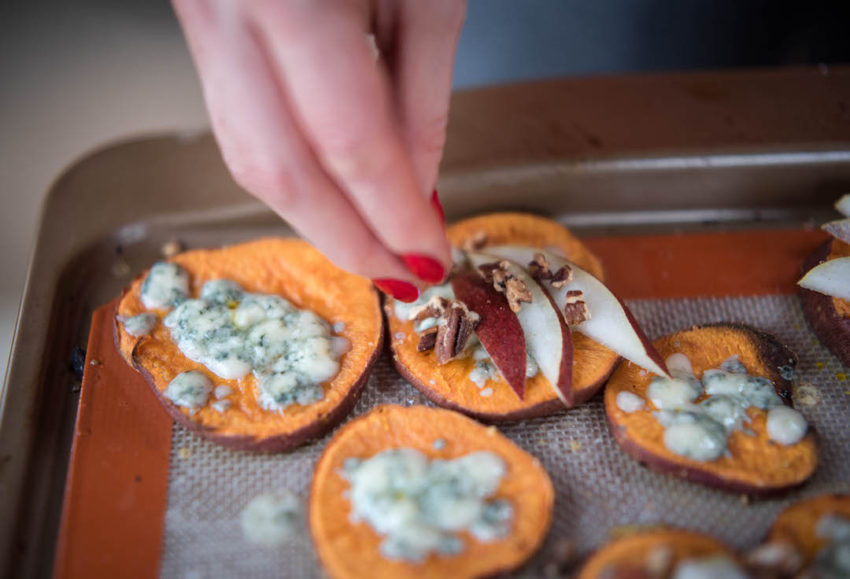 They have a sophisticated look, so they are fun to serve!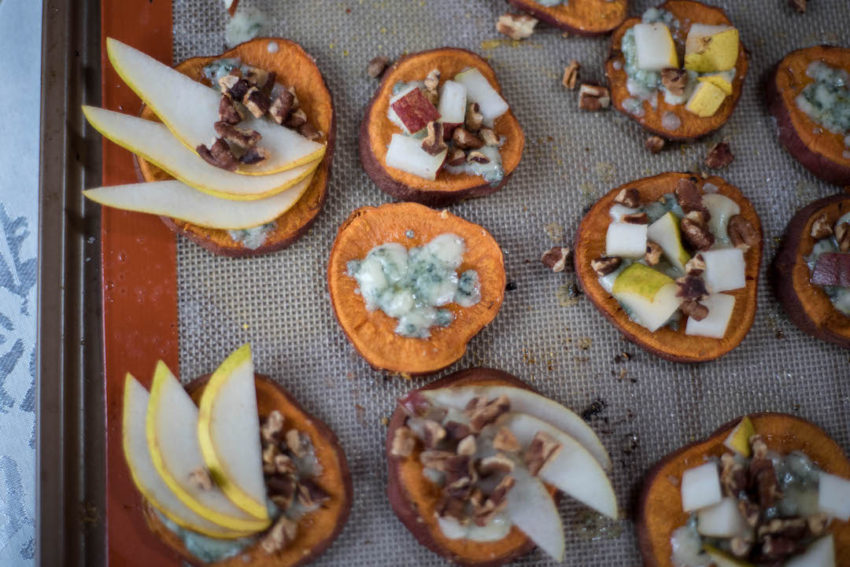 Note: I created this recipes for Albertsons Safeway. Have a blessed and encouraging holiday season!
Warmly,
Annessa
Ingredients
2 medium sweet potatoes, sliced into 1/4 inch rounds
2 tablespoons extra virgin olive oil
1/4 teaspoon kosher salt
1/8 teaspoon black pepper
1 pear, cored and cut into thin slices (or roughly chopped)
4 ounces Gorgonzola cheese
1/2 cup chopped pecans, toasted
Preparation
1. Preheat oven to 450º. In a large mixing bowl, add sweet potato slices and drizzle with olive, salt and pepper. Toss to combine.
2. Place rounds flat on a rimmed baking sheet (it works best if it's covered with parchment paper). Roast 18-22 minutes, turning once halfway through. Remove from oven and top with Gorgonzola cheese. Return to oven for 1-2 minutes for Gorgonzola to soften.
3. Remove from oven and top with pear slices and toasted pecans. Serve warm and enjoy – these are amazing!
Makes: about 40 flats
Serving size: 2 sweet potato flats
Serves: about 20
Prep Time: 5 minutes
Total Time: 30 minutes
Nutrition Facts
Amount Per Serving: Calories 31.3, Total Fat 2.4 g, Saturated Fat 0.6 g, Polyunsaturated Fat 0.4 g, Monounsaturated Fat 1.1 g, Cholesterol 2.0 mg, Sodium 35.8 mg, Potassium 38.4 mg, Total Carbohydrate 2.1 g, Dietary Fiber 0.5 g, Sugars 0.9 g, Protein 0.7 g