I made Stroganoff Stuffed Portobellos on video for you just to show how easy it is. These can be stuffed with anything you find healthy and delicious!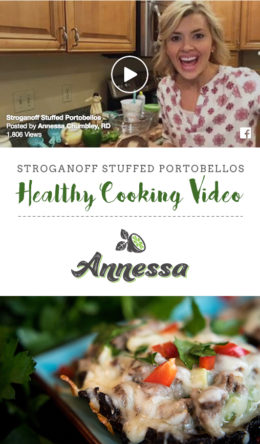 In the video I share what makes them healthy, as well as some nutrition tips to each ingredient of this easy recipe:
The written recipe for Stroganoff Stuffed Portobellos is HERE! Another one of my Batch-Cooked Ground Beef quick and easy weight loss recipe videos is Protein Cabbage Wraps.
Thank you for joining me!
Annessa